You've seen the photos, but here is a glimpse into how the album itself is starting to come together. I just got my first set of photos with the day of the week stamps developed so I was excited to see how they would look once I actually put them in the pages. I guess a lot of people are using a corner rounder on their photos so they match the journalling cards, but I don't think I will do that. It's just one more step to add to the process and I am happy with the way it looks with the photos left as is.
Title Page - I used strictly stuff from the
Project Life
kit for the title page.
Jessica Turner
had the idea to slip in a couple favorite photos from the entire year, but I'm not sure if I will end up doing that or not. I tried to stick to mostly oranges, yellows, and reds for the title page.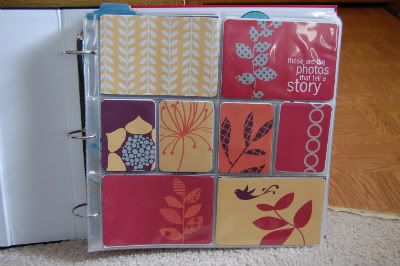 The layouts - My first couple weeks don't have a full set of seven photos since I got started late, so those look a little goofy. I choose the journalling cards based on the colors in the large week card. Instead of placing that card in the same place every week, I move it into all four of the top slots. I like the varied look it gives the album without becoming too chaotic.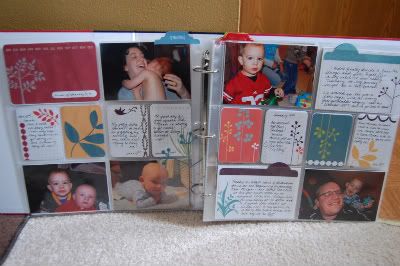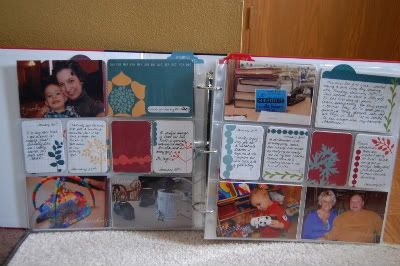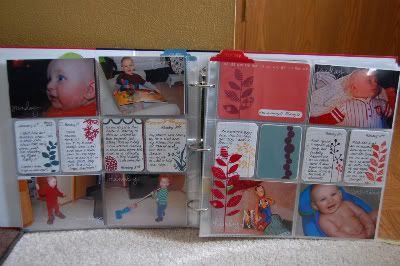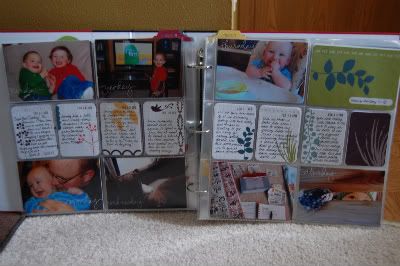 I tried out using the date stamp this week instead of writing out the date and I don't think I'm loving it. I prefer the look of the handwritten date on the journalling card.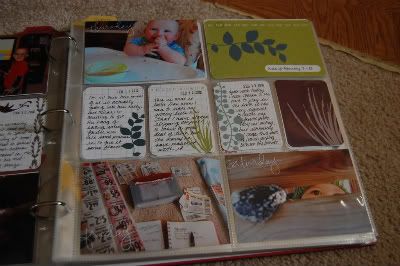 So, there you go! Since this is my first time attempting a Project Life album, I'm keeping it pretty simple. I may end up trying to add in 8 1/2 x 11 page protectors to keep any random keepsakes from the year if the opportunity arises, but so far I haven't really had anything come up to neccessitate that addition. Thanks for looking and I hope you're enjoying Project Life! Stay tuned for this week's photos on Project Life Tuesday.