This project is so fun! At first I wasn't sure if I was going to be able to pull of the whole photo every day thing. I mean, what's so interesting in my life that I could take a photo of every single day? As it turns out, my children are what make my life extraordinary and my Project Life is revealing that! Click the button below to see what others are doing with their Project Life.
Sunday, Februrary 7th - Super Bowl Sunday! We hosted a little gathering for our best friends and Isaiah just LOVES to play with Ali, their two-year old. At one point, we heard giggling from the playroom and we peeked in to see them snuggling in the papasan chair. Two happy little toddlers! I tear up just thinking about how awesome these kids are.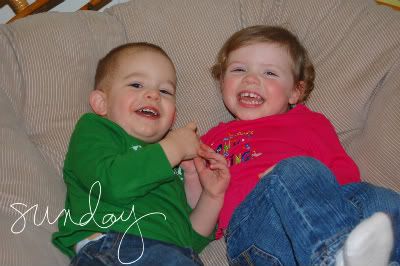 Monday, Februrary 8th - Nothing like a little mid-meal tickle session. Even Isaiah was entertained by Evan's antics with Micah.
Tuesday, February 9th - Who doesn't love Veggie Tales? Isaiah will point at Larry and yell, "Bob!" so I guess he's slightly confused, but he really enjoys his Veggie Tales videos.
Wednesday, February 10th - Nothing like a nice, sunny spot for a mid-afternoon nap. Brian is good at napping.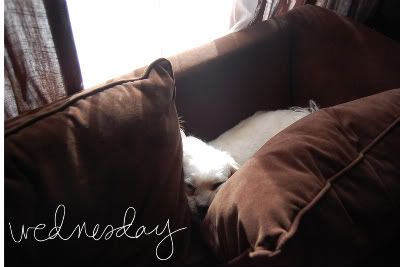 Thursday, February 11th - Since he just turned 5 months old yesterday, I figured we would try adding a morning solids feeding to Micah's schedule. I'm not sure how much of it actually made it into his belly, but he was having a great time hamming it up in the highchair for Mommy!
Friday, February 12th - I've become obsessed with
clipping coupons
over the past few months and it has made a big difference in the way we shop. This is what it looks like when I'm getting ready to make my grocery lists.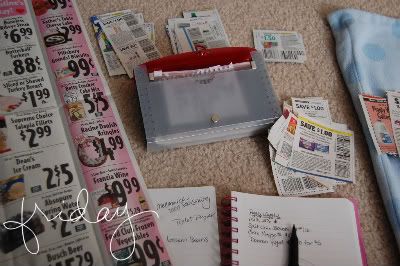 Saturday, February 13th - It was very difficult to
choose a photo
from my adventure out in the snow with Isaiah, but this one finally emerged as the winner. I caught this moment as Isaiah was peeking at me from in between the boards of a play structure. Those sweet eyes make me melt every time.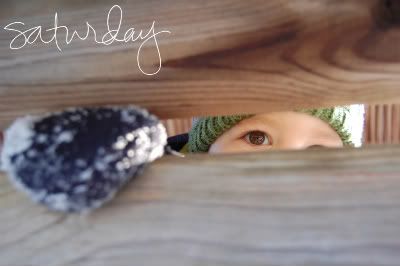 I am so glad I decided to start doing this project. I know as the year goes on it will probably get more and more difficult to take a meaningful photo every day, so it might get interesting to see what ends up in front of my lens as the weeks go on. I'm excited!