Lots going on for us this week! Valentine's Day, auditions for
Radium Girls
, the Olympics, and a visit to the circus. To check in on
Jessica's blog
and see how others' Project Life albums are progressing, click the button below. On with the photos!!
Sunday, February 14th - My youngest Valentine in his highchair after dinner. I love those little toes!!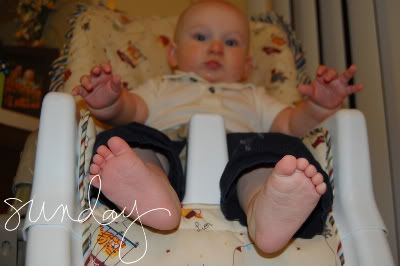 Monday, February 15th - My husband was very surprised to receive an iPod Touch for Valentine's Day and has been tinkering with it a lot over the last couple days. I'll admit it - I plan on "borrowing" it from him pretty often! (I got it for a crazy good price!!)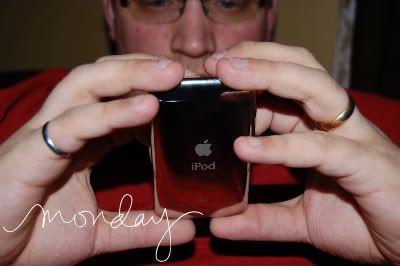 Tuesday, February 16th - Spaghetti night. What else can I say? We did a load of darks immediately after dinner.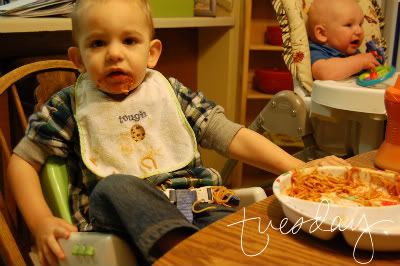 Wednesday, February 17th - Our second day of auditions for
Radium Girls
, the high school production I am co-directing. We've got an insane amount of talent in this group, which is making it extremely difficult to cast!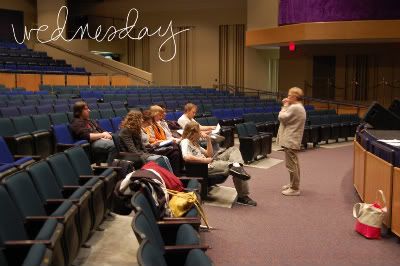 Thursday, February 18th - Today was a very hard day. I had to sub in Angie's classroom today, our colleague who passed away last Thursday from breast cancer. When I set my stuff down behind the desk, I saw this photo of her with her baby girl perched on the top. I immediately started tearing up because I knew it was when she was nursing Isabella that she first discovered the lump in her breast. I took this photo to remember Angie.
Friday, February 19th - This one is Evan's photo! I was at work, so Evan snapped this photo of Micah on his changing table. Is there anything cuter than a little naked baby butt? :)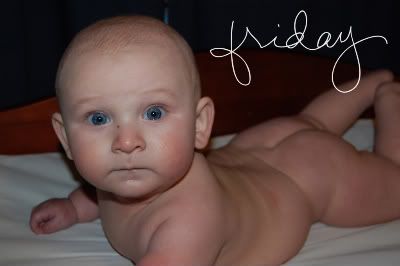 Saturday, February 20th - We took the boys to the circus today and the million dollar question was how Isaiah would handle it. Although he was really digging it at first, his patience eventually wore out. After intermission, I tried to get a photo with me and the boys. Micah passed out in the Moby on my chest and Isaiah screaming in a pre-tantrum. Yup, that sounds about right!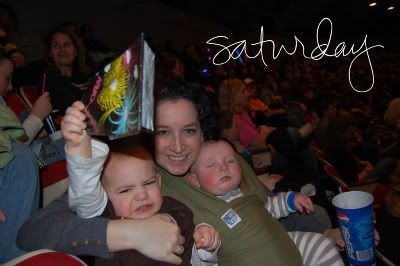 Whew! I'm tired just thinking about how busy this week was!