So, I'm a month behind because I didn't officially decide to start Project Life until January was almost over, but I'm on board now and psyched to get started! (Click on the button below to see what others are doing with their Project Life!)
From here on out for the rest of the year, my goal will be to take at least one photo every single day and to create my Project Life album for 2010. It is my hope that I can use this opportunity to document some of the more everyday moments in our lives and I'm interested to see how this project will turn out differently then my scrapbooks that I will be continuing to work on.
So, without further ado.....here is my first installment of Project Life photos!
Tuesday, January 26 - It is very rare for me to get a photo of myself that I actually like! Isaiah is cute as always and you can actually tell I've lost some weight. Love it.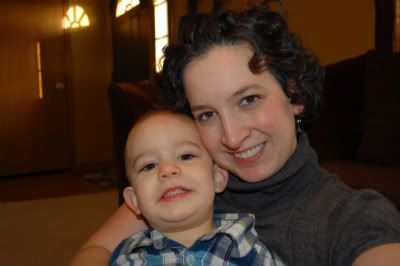 Wednesday, January 27 - I had been tinkering in the kitchen for just a moment or two when I realized it was too quiet. I peeked into the living room and Micah had fallen asleep on his playmat.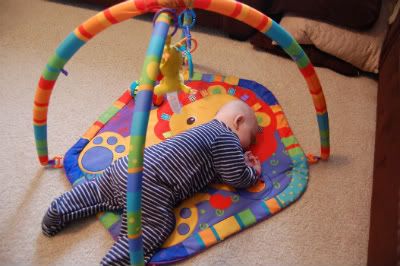 Thursday, January 28 - A collection of items on my kitchen counter that offer a glimpse into our daily life: Unbuckled shoes, a can of formula, an army guy. Gotta love little boys!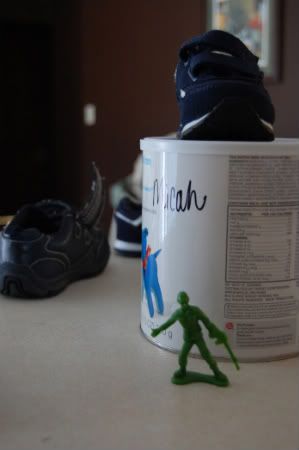 Friday, January 29 - I got to sub for my favorite teacher today, a seventh grade English teacher. I took this photo of the nametag I am supposed to wear, but I typically don't because everyone at school knows me. :)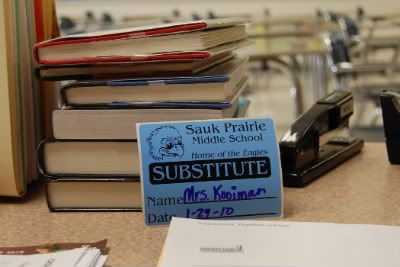 Saturday, January 30 - We attended Isaiah's friend Ali's 2nd birthday party today. He loves going over to Ali's to play because not only does he like her, but she has so many fun toys to play with. In this photo, he was trying to figure out how the cow flashlight worked! I love the look of concentration on his face.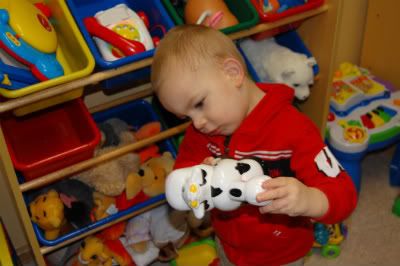 Not a bad start! The next installment will be my first full week of Project Life photos. I have my kit all assembled and ready to go and I've been writing my journaling as I go along so once I get to print these photos, all I will have to do is just slip them into the pockets. So far, so good.