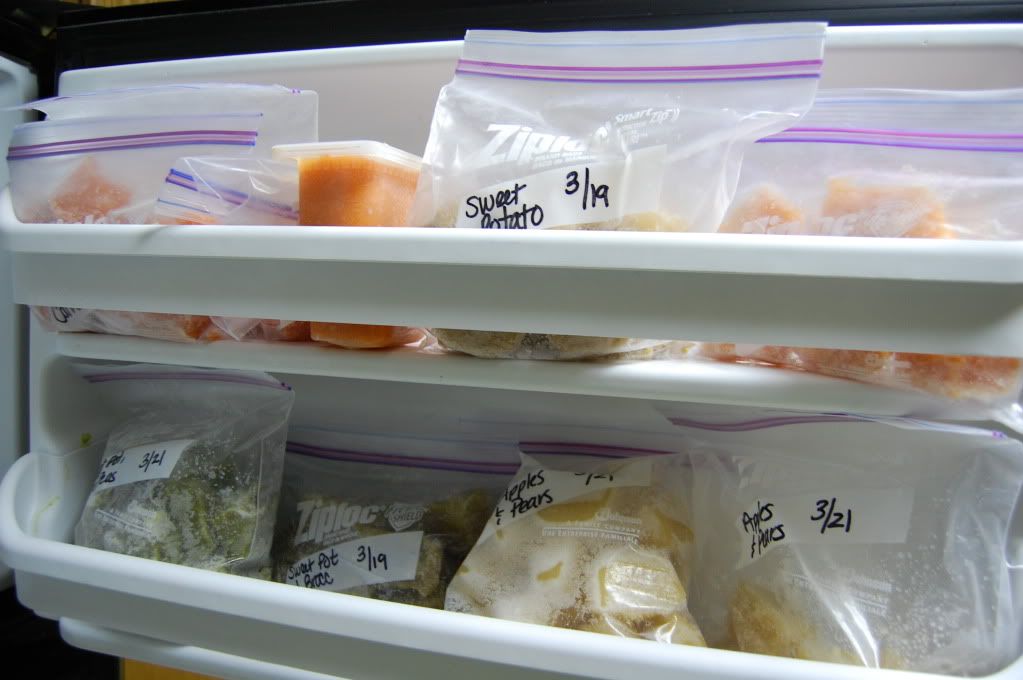 I can't guarantee I will be able to fully document very single baby food recipe I make, but I'm going to do my best to share on the blog as much as I can. I think a lot of moms (or dads!) are afraid to try making their own baby food because it may seem like a lot of work. Of course, it does take a bit more effort than just grabbing the container off the shelf in the store, but the benefits are totally worth it.
First things first, check out
my previous post
to read about the basic supplies you need to make your own baby food. A food processor, a recipe book, ice cube trays, and Ziploc bags are really all you need! So dive on in. I promise, it's more fun than you think.
Apple and Pear with Cinnamon
-
Top 100 Baby Purees
2 apples (stick to Golden Delicious or Royal Gala. Other varieties might be too tart for Baby)
2 pears
1/4 cup water or unsweetened apple juice
Ground cinamon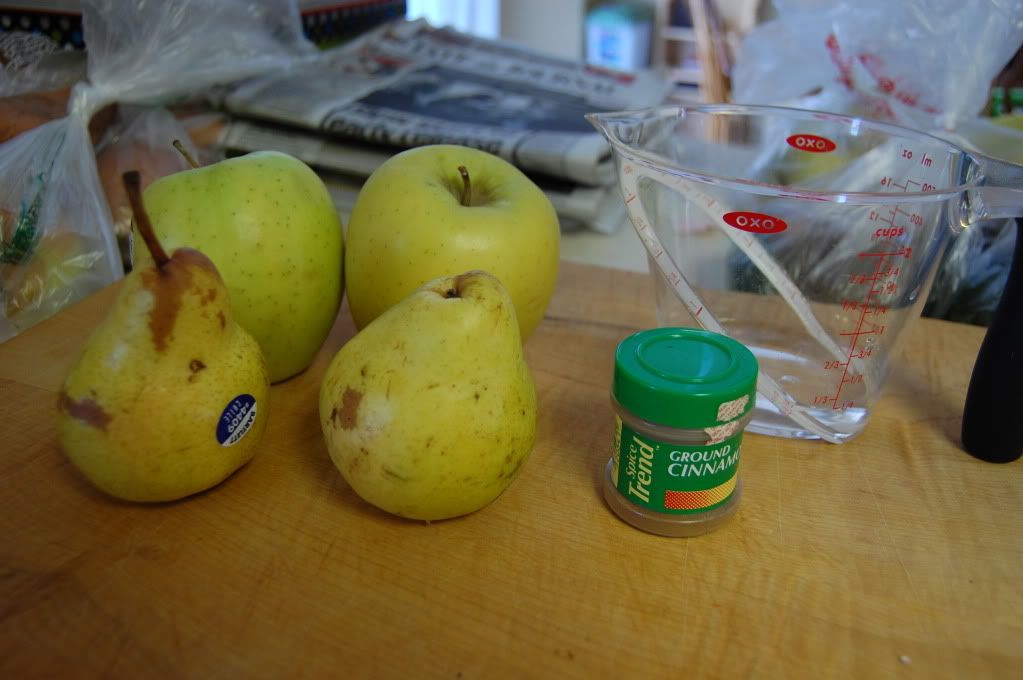 Peel, core, and chop your fruit. Put the fruit into a saucepan together with the apple juice or water and cinnamon, cover, and cook over low heat until tender. By the way, this smells absolutely
amazing
while it is cooking.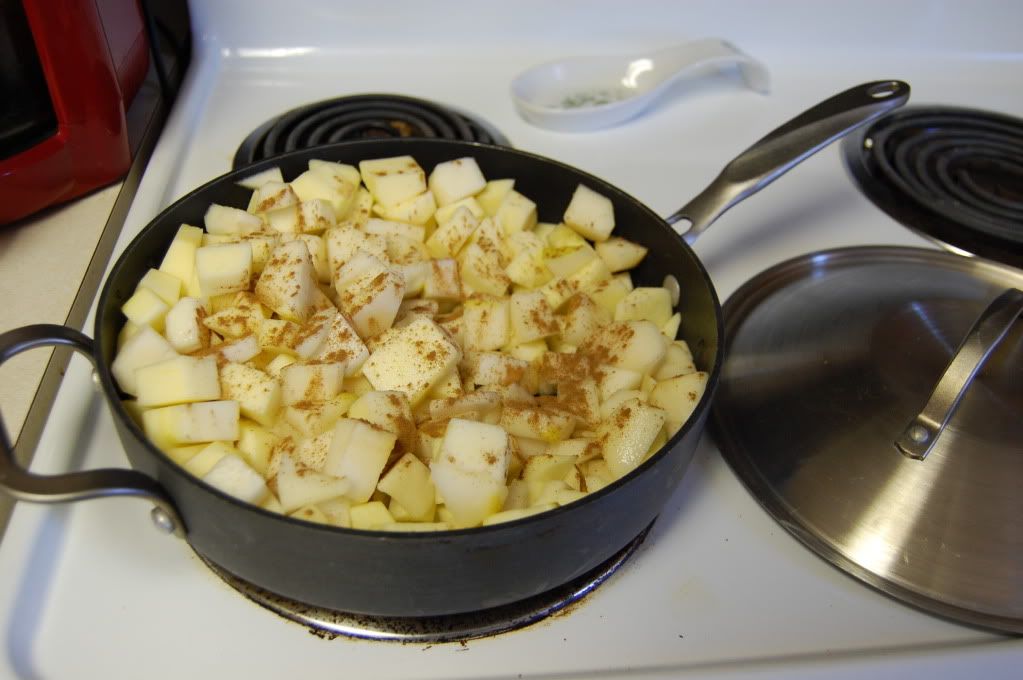 (I did a double batch, which is why my skillet is so full)
Once cooked, spoon your fruit into your food processor and blend until smooth. It works best if you puree while the fruit is still hot. Use that cooking liquid too!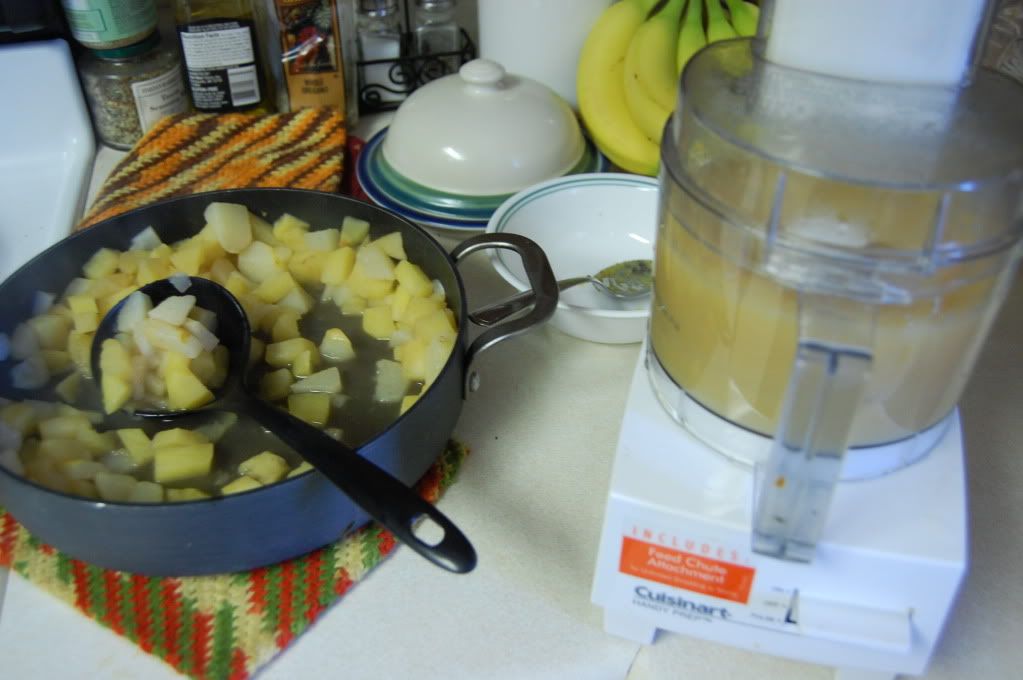 Spoon puree into ice cube trays and cover with plastic wrap. I had enough leftovers to put into a side container that I put in the fridge for quick feeding at the next meal. Freeze and store cubes in labeled Ziploc bags.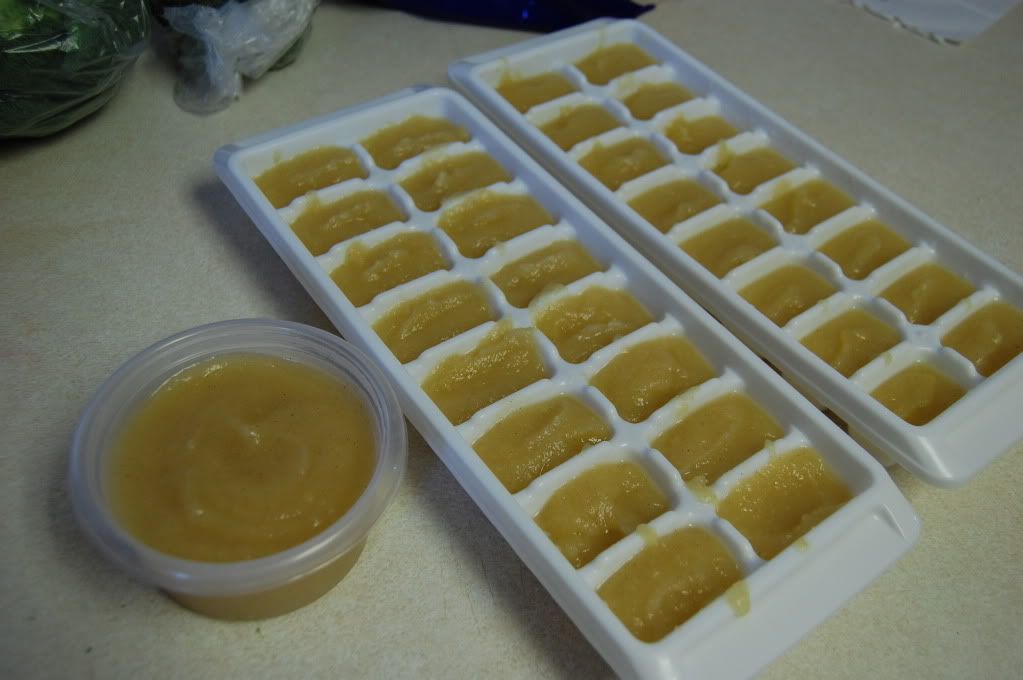 This one is about as easy as it comes and both my kids have absolutely loved it! Micah gets crabby when I only give him three cubes of it!
P.S. That side container never even made it into Micah's tummy because his big brother came in about 3 minutes after that photo was taken and ate the whole thing. I guess this particular baby food isn't just for babies!
Finally, thank you so very much to the mystery person who sent us a box of the Stay-Fresh baby food containers I had mentioned in that first baby food post! There was no gift message or anything else to let us know who had sent it, but we are sincerely thankful! I can't wait to test them out the next time I whip up a batch of baby food!
Micah says "Thank You" too!!