Evan's latest group of photos from China is really cool and I'm glad he finally sent one with him in it! Here you go. Again, all the captions are from Evan.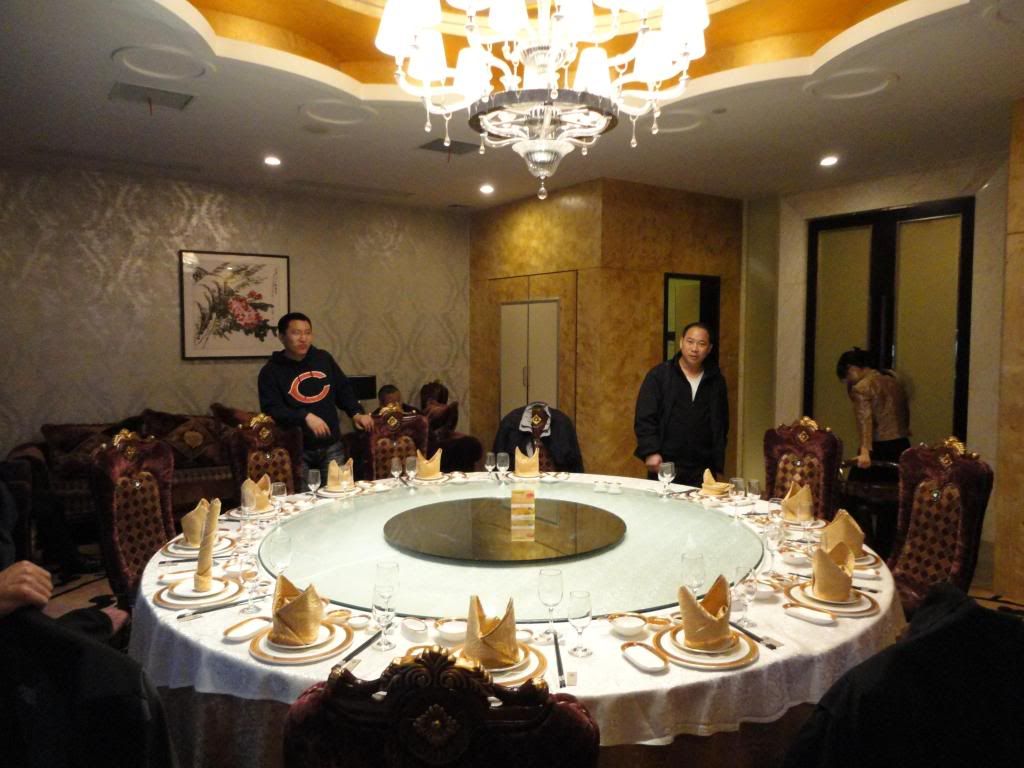 The dining room at the hotel we are staying at. One of the nicer rooms we've eaten in this trip.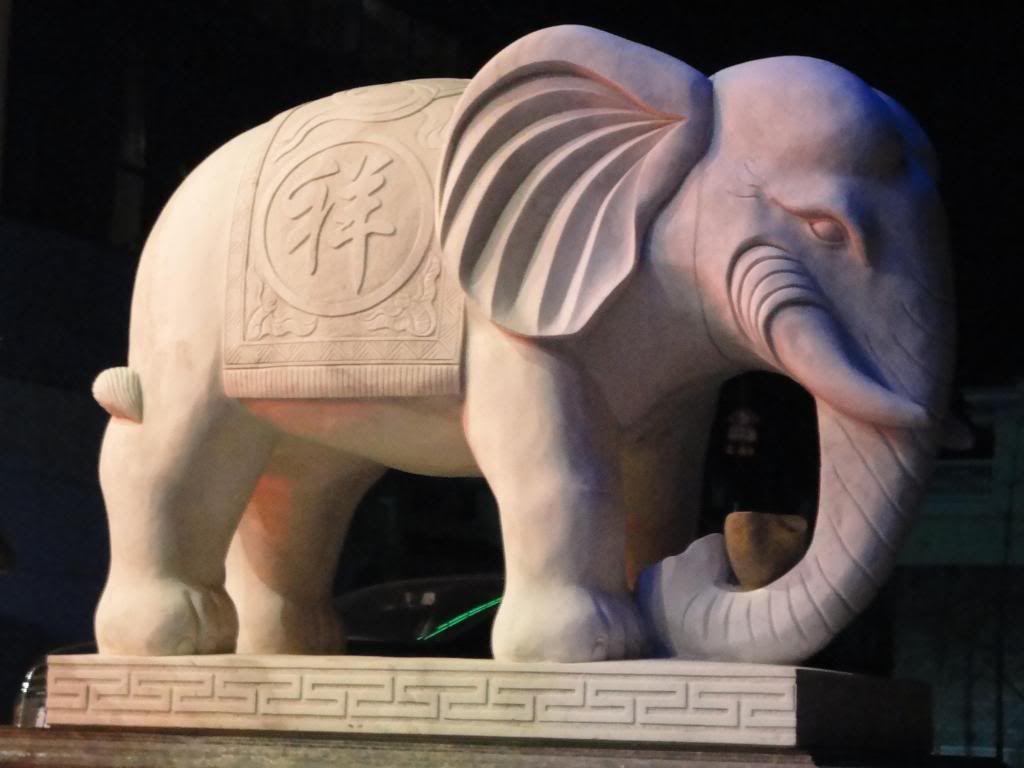 I thought the elephant outside the hotel was kind of cool.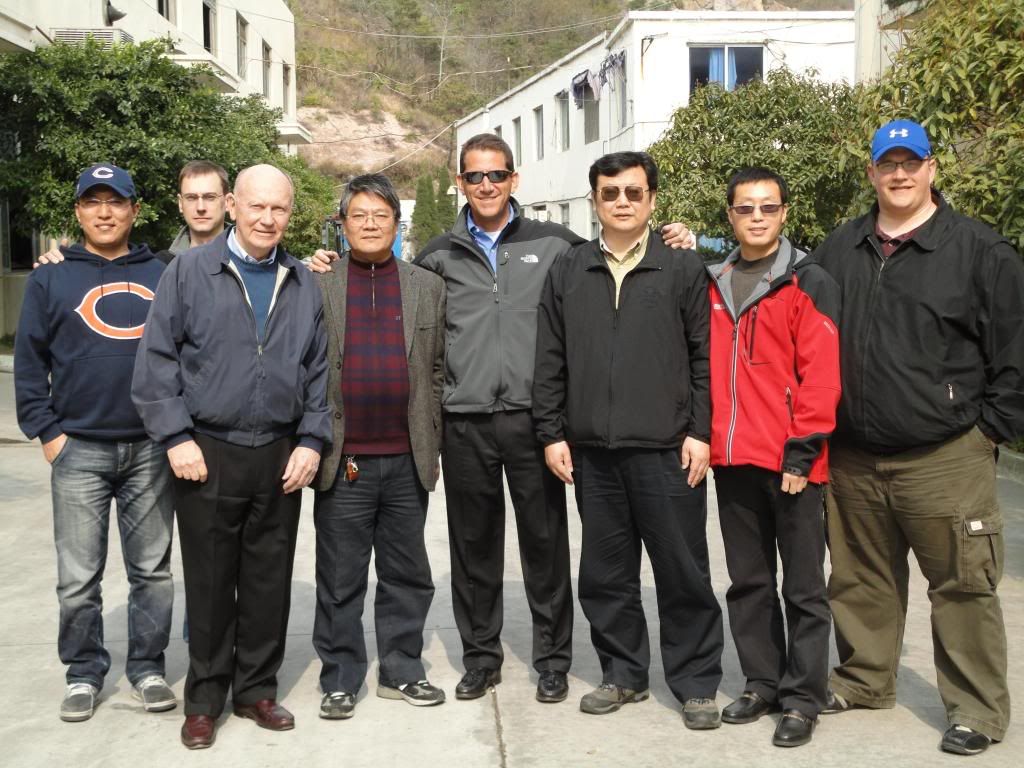 Picture of the group, from left to right: Jason Yu (Engineering at MTV), Tim Narel (my boss and Director of Engineering and Quality), Tom Nissen (VP of Finance), Mr. Zhang (Runs YMV and is part owner in YMV), John Labellarte (COO and my boss' boss), Daniel Zhu (China Purchasing Manager), JT Jiang (General Manager at MTV), yours truly.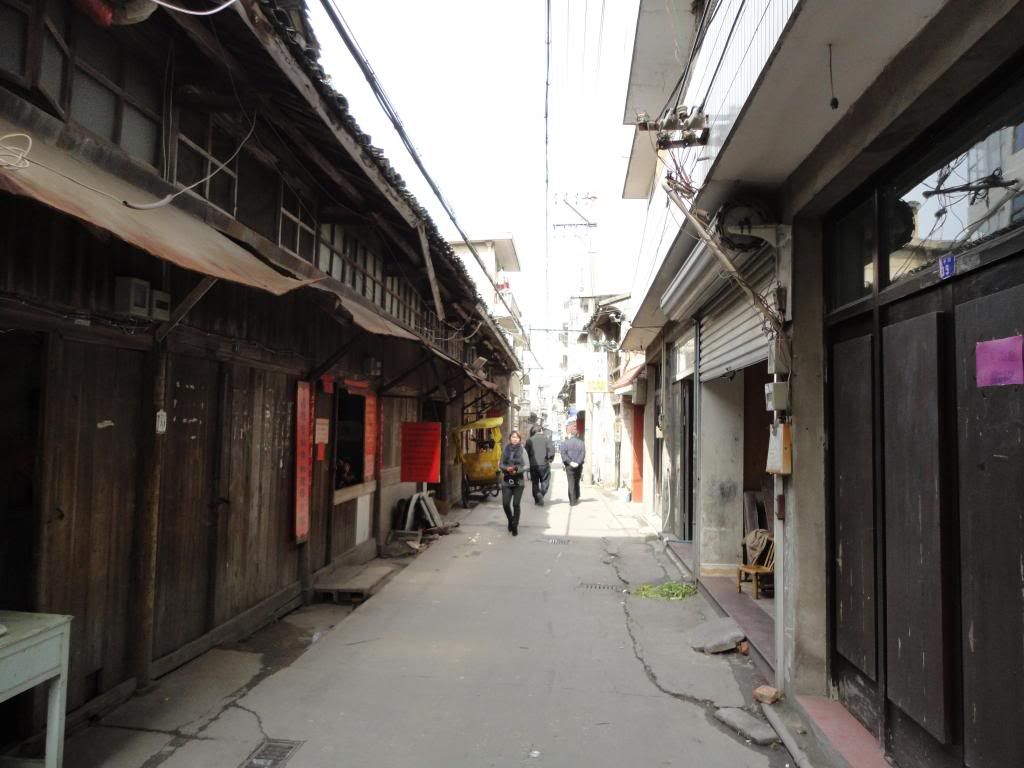 Very old school China. They used stone from the surrounding mountains instead of the normal concrete covered brick that they normally use. We had to walk a quarter mile down the some alleys to get there.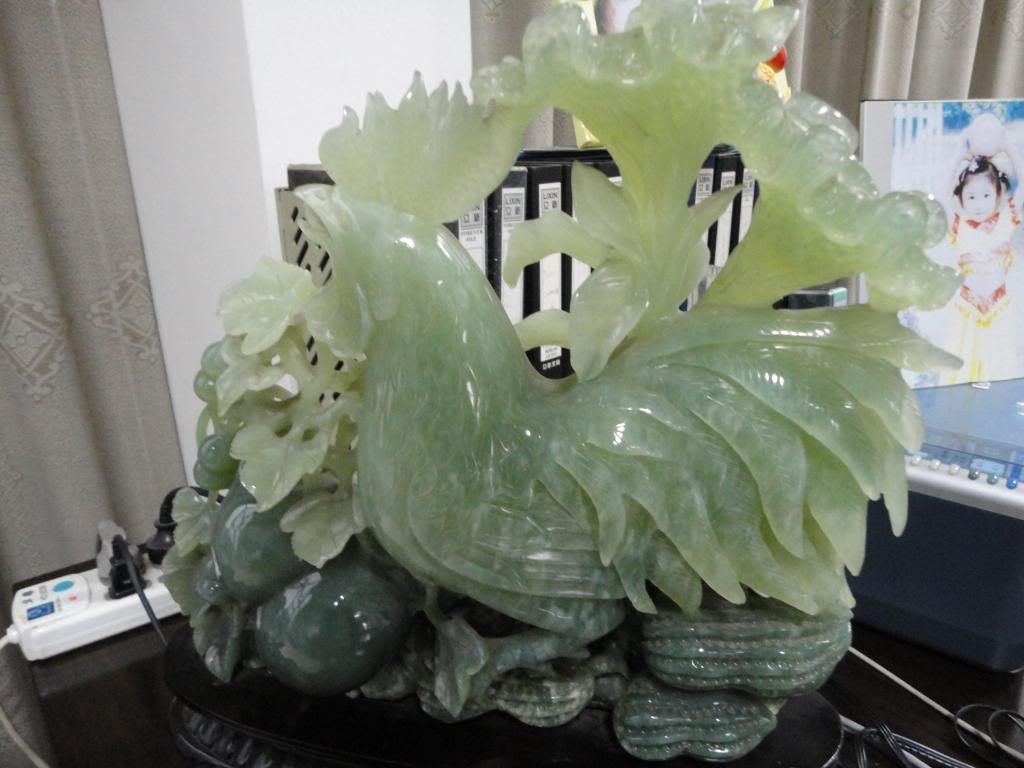 The fabled jade rooster! (This rooster rests on the desk one of the head honchos at YMV and Evan talked about it after his last trip, saying he had to get a photo of it sometime.)