I have officially completed a full month of Project Life! I know I started on this project a little late, but it is already becoming almost automatic that I "need to get a photo today!!" It's so cool to see it starting to come together into a really unique and simple album.
Want to see more? Click the button!
Sunday, February 21st - It's nowhere near being finished, but I am seriously in love my scraproom in the basement. I need to do some serious work in this room to get it set up the way I want, but I just love being able to come down here and scrap without interruption. Thanks honey!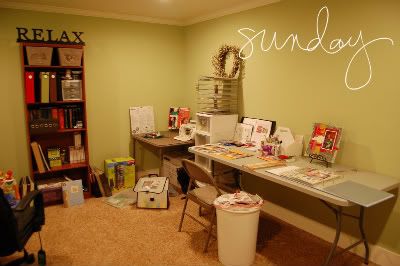 Monday, February 22nd - Evan and Isaiah were having a ball playing with the couch cushions. Isaiah would climb up to the top and then Evan would flip him over onto the couch, squealing with delight. It was a pretty fun game!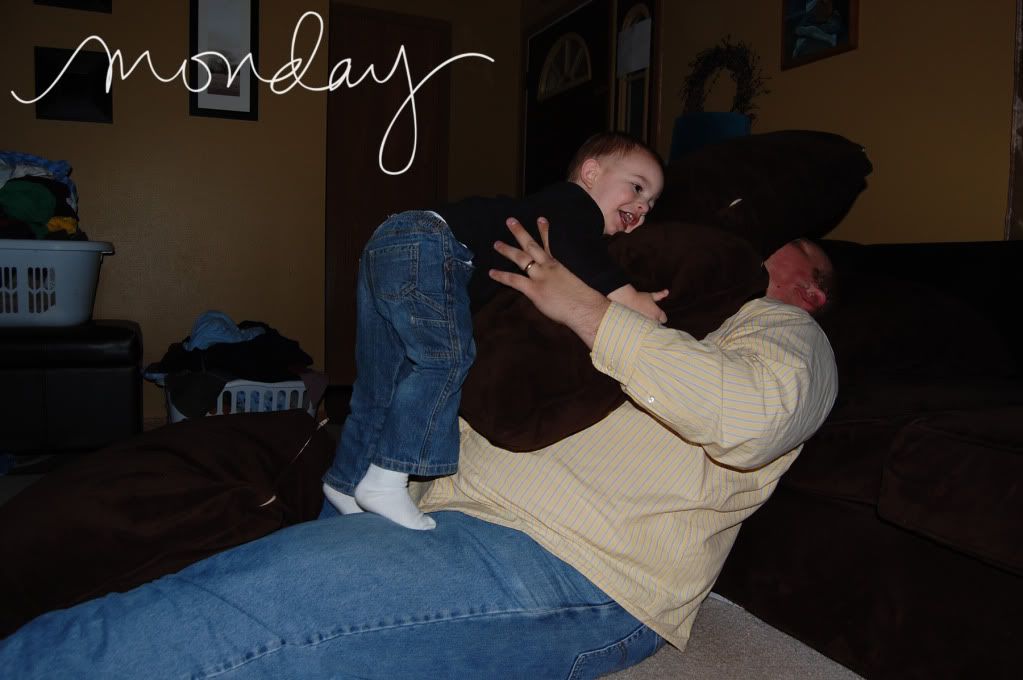 Tuesday, February 23rd - Sometimes we have to shoo Brian away from Micah because he just
loves
to play with him! I'd like to add little speech bubbles above their heads....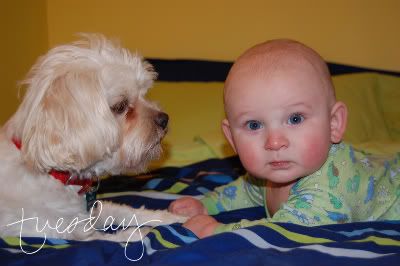 Wednesday, February 24th - I was home with the boys today and I took advantage of Isaiah's naptime to work on my journaling cards. Micah was "helping" me get caught up on my Project Life just by looking cute.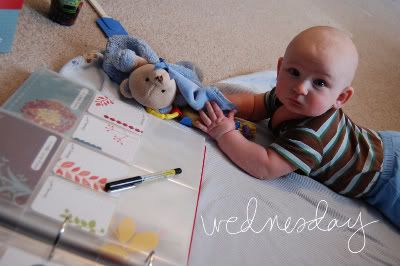 Thursday, February 25th - Only thing missing is a beer for Daddy!
Friday, February 26th - Spatula....light saber....close enough! Every once in while, Isaiah will want to watch "Star Wars." He loves to mimic the light saber fights and even tries to sing the theme song!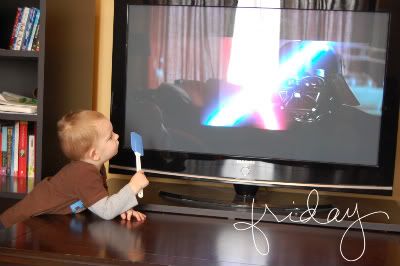 Saturday, February 27th - Evan took the boys to visit his Grandpa and Grandma while I was at work. The weather was pretty warm, so it was the perfect opportunity to go sledding down Juniper Hill! Isaiah really had a blast!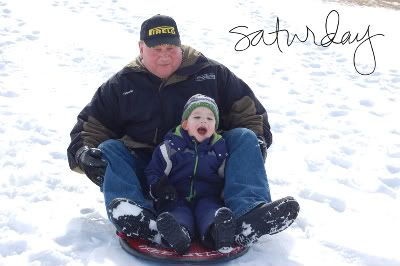 Thanks for joining me for another week of Project Life! I'm looking foward to what March is going to bring (except for that whole Evan in China thing).