In our neck of the woods, March has come in like a lamb....at least weather-wise. This was the final week I had Evan home before he hopped on a plane to China. The big event of the week was our photo shoot on Saturday where we combined Micah's 6 month photos and new family portraits. Our photographer was
Jenn Van Wyk
(based out of Madison, WI) and she is AMAZING!!! Check out her website and leave her a comment on
her blog
- tell her I sent ya! Also be sure to visit our Project Life hub at
The Mom Creative
by clicking the button!
Sunday, February 28th - Isaiah's aunt Ashley came over to play with him this afternoon. He just loves to have someone push him around the basement in his car. They have so much fun playing together.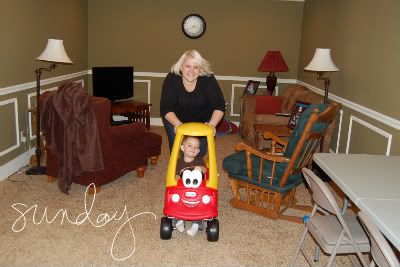 Monday, March 1st - I love
Star Wars
too, Micah. Good pick!
Tuesday, March 2nd - Whenever Isaiah gets to watch a movie, he insists on having them all spread out on the table so he can pick. He will stand there and really study them before he finally makes his selection.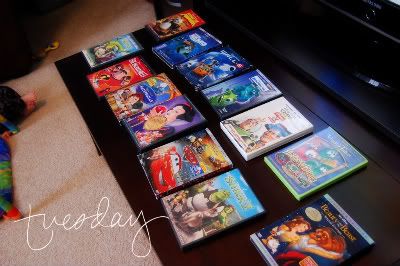 Wednesday, March 3rd - With family photos coming up on Saturday, it was time to buzz off Isaiah's scraggly hair. He's gotten much better with dealing with this process, especially if he gets his sucker! (My first attempt at using Photoshop to mess with a photo - Thanks
Pioneer Woman
!)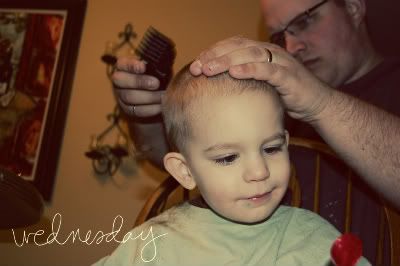 Thursday, March 4th - My latest obsession. I checked these magazines out from the library and I am head-over-heels
in love
! I am very tempted to just steal them, but maybe I'll just put a subscription to
Creating Keepsakes
on my birthday list instead. I got nothing done at school today because I was so engrossed.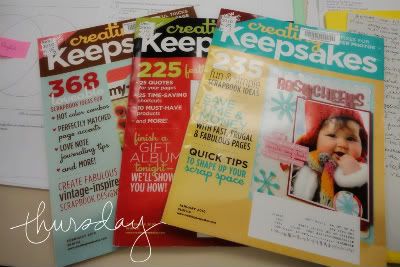 Friday, March 5th - It was such a gorgeous spring day today and I just had to take a photo of that temperature reading at Kwik Trip. I think it might have been a couple degrees on the high side, but it still was like being in a heat wave!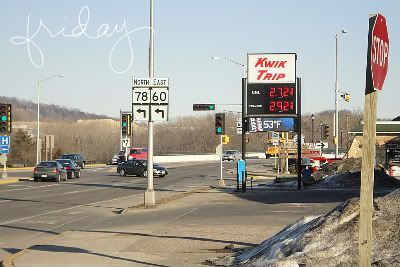 Saturday, March 6th - We met up with
Jenn Van Wyk
and her husband Brian for a Micah 6 month/Kooiman family combo photo shoot. Isaiah ended up being an absolute
pill
the whole time and got three time outs, but still refused to smile for a family photo. These two were ridiculously patient, gracious, and encouraging the whole time and I have no doubt they were able to snap some killer shots in spite of my tantrum prone toddler. I am proud to call Jenn my friend and Brian rocks flip flops in winter like nobody I've ever seen! I'll be writing more about my favorite photographers very soon, so stay tuned!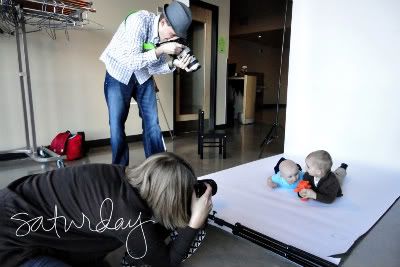 Looking ahead to next week, Project Life Tuesday may be slightly delayed since Evan will be in China. I'm sending the camera along with him to make sure some China pics end up in the Project Life album. Maybe I'll do a second version once he gets back! We'll see....