Here we are in week #1 of our family sans Evan. He's in China on business, but I wasn't about to let that derail my Project Life! If nothing else, his photos will shake things up a bit from what I am usually taking pictures of. I really enjoy seeing what others are creating during this project - check out
The Mom Creative
to see some of the other amazing albums.
Sunday, March 7th - Evan had his bags all packed and ready to go when I got home from work today since he has to leave very early in the morning tomorrow. I absolutely hate it when he goes to China because I miss him so much and so do the boys. At least Isaiah got to enjoy messing with his luggage a little.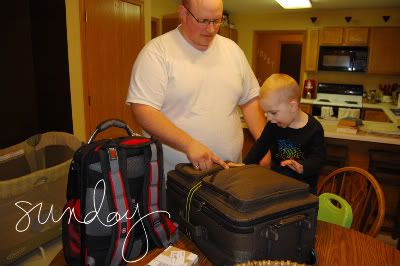 Monday, March 8th - My in-laws were nice enough to come watch the boys for me so I could make it to rehearsal once this week. I've got all my essentials spread out on the table - script, pencil, cellphone, bottle of water.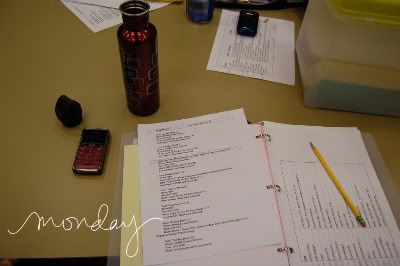 Tuesday, March 9th - Sometimes things can be frustrating to a toddler. Isaiah's hitting an independent streak where he wants to do things himself, but sometimes the results aren't quite right and he gets so frustrated.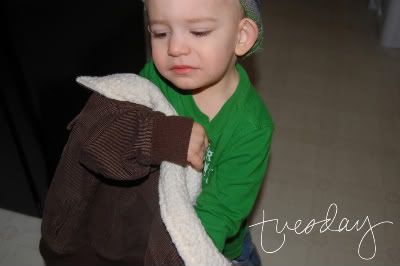 Wednesday, March 10th - Yay!! Our CD with the photos from our shoot on Saturday with
Jenn
came in the mail! After uploading them all, I don't think I budged from my computer until bedtime.
Thursday, March 11th - (Evan's photo!) It was finally starting to get nice out in Tonglu, so people were hanging their laundry out the window to dry.
Friday, March 12th - (Evan's Photo) Evan made supper for everyone today! Chicken and pork kabobs, hamburger, and grilled carrots and potatoes. Yum. What I want to know is what's up with the picture of the speedo on the left side and the "wall o' bottles" on the right? Bachelor pad indeed.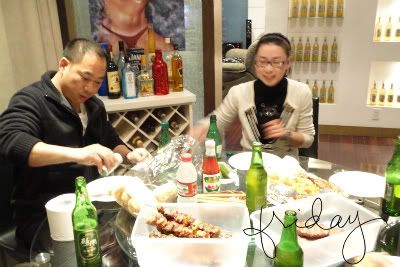 Saturday, March 13th - I was taking photos of Micah in his highchair when Isaiah suddenly got jealous and demanded I take a picture of him. He crawled under the table and I casually stuck the camera down there snapped without looking. I accidentally took this super adorable shot of him. I love it!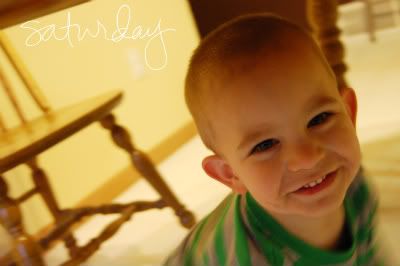 Thank you for joining me for this week's installment of Project Life. I can't say enough about how much I am enjoying this and I certainly hope you are too.