As I mentioned in yesterday's Project Life post, this has not been a particularly fun trip for Evan so far. It's basically been a lot of mundane office work. In fact, he spent about 13 hours in his hotel room on Sunday, just working on a single spreadsheet. Fun stuff. Mostly just to get me off his back about taking some photos, he took a walk on Sunday afternoon to give himself a break from his spreadsheet marathon and take some pictures.
There was a park right next to Evan's hotel that he could see from the window of his room, so he made that his destination.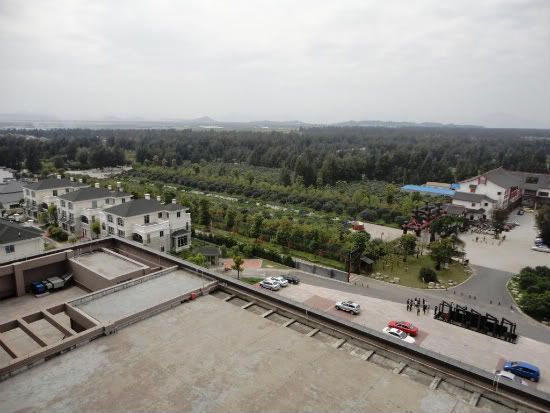 He has noticed that landscaping is a big deal in China. Most every city he visits clearly puts a lot into making their parks and even their streets look as nice as possible.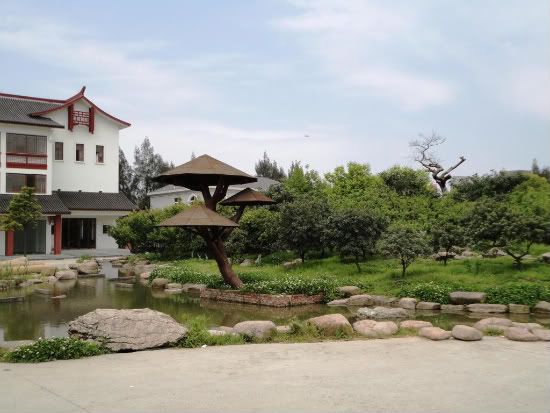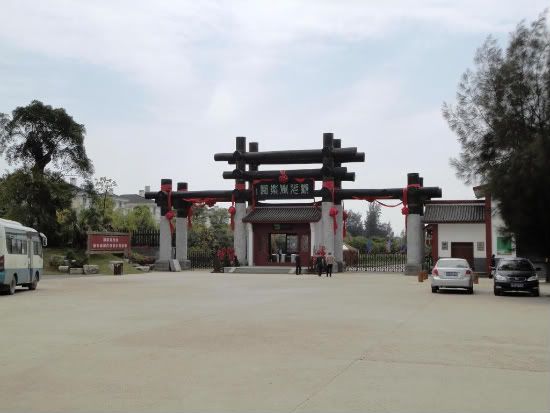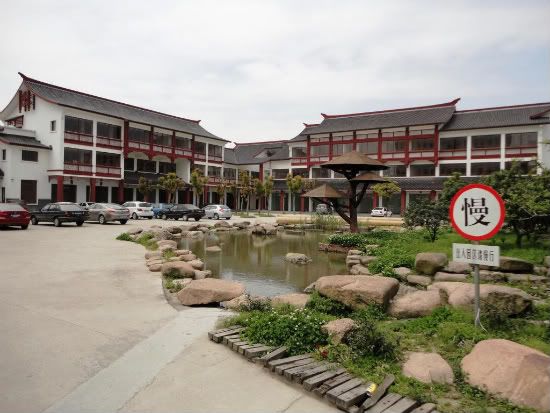 Is this guy giving me the finger?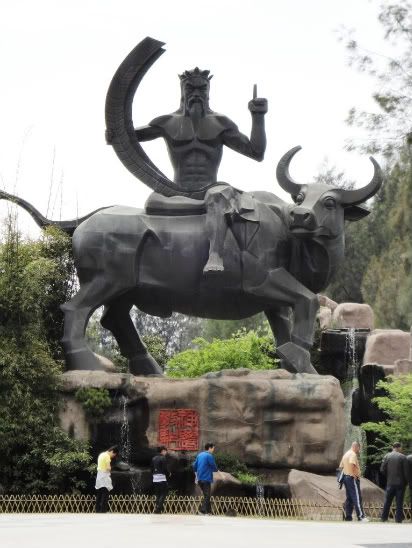 Wait....nope. False alarm!

Apparantly the theme of Evan's little outing was "Taking Photos of People Who are Taking Photos or Getting Their Photo Taken."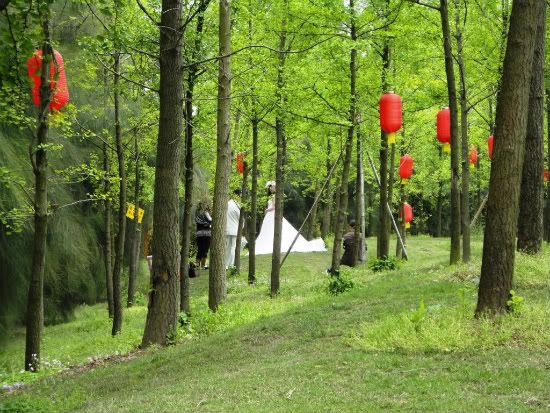 I have a feeling the "real" photographer was just out of frame in these. Or perhaps people just dress much differently for a visit to the park than I am used to. That's possible too, I suppose.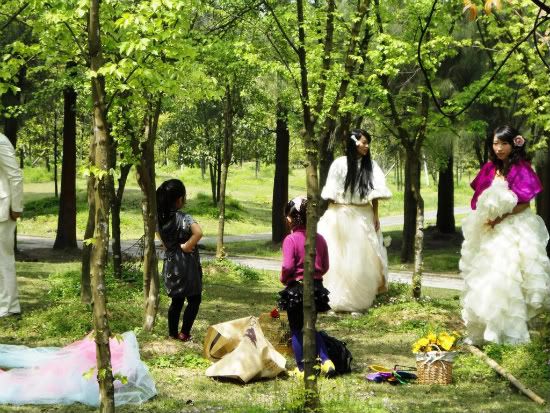 Evan said he noticed a LOT of people pointing at him and whispering amongst themselves. As it turns out, they don't see a big white dude strolling through their park every day. Go figure! A couple students even ventured so far as to holler, "Allo! How yoo doo-ing?" I would have loved to see that.

One week down, only one a half more to go!