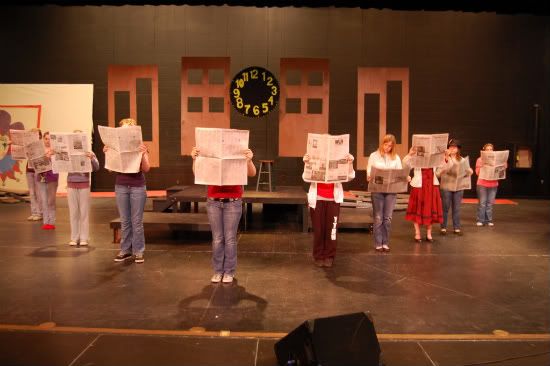 We are one week away from the opening of our show!! Of course, that means that the next week of my life is going to be jam-packed with rehearsals, costume adjustments, sound and light design,
badgering
encouraging parents to come volunteer at the performances, and cheering on my insanely talented cast of rockstars. I have been so fortunate to be a part of this show and I must admit I enjoy directing a show almost as much as performing in one! Someday I will do that again, but that's a post for another day.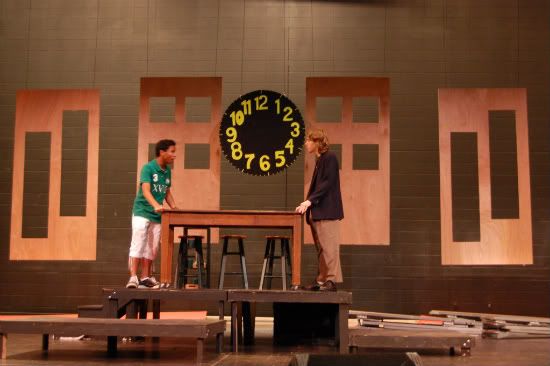 Anyway, here's my plug for
Radium Girls
! Playing at the River Arts Center in Prairie du Sac, this historical 1920s drama about health, wealth, and responsibility features a cast of extremely talented young people from Sauk Prairie High School. Shows are Friday, May 7th and Saturday, May 8th at 7:00 pm and Sunday, May 9th at 2:00 pm. Tickets are just $5 and are available at the door.
(And in case you're wondering....yes, they will be in costumes! I just took these photos during a non-costume rehearsal. The set is going to get fixed too. I hope.)