If you felt jealous of Evan's hotel room, wait until you read this! I guess if he has to be in China for this long, he deserves a couple perks here and there!
Copied out of an email from Evan:
I've attached photos taken of the dinner we had with Mr. Wang in Qingdao. He was the one responsible for setting us up in the Shangri-La also. He knows how to do a dinner.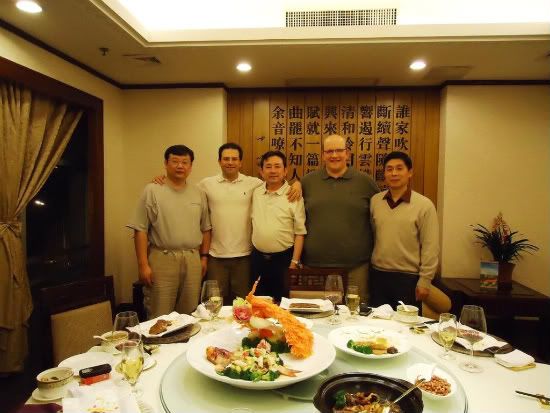 (From Sarah - Right now I'm hearing that old song from Sesame Street. "One of these things is not like the other....")
Qingdao is a port city on the Yellow Sea so seafood is the major staple here. Also, as a side business, he imports wine. This meant that we were forced to drink some excellent Italian some wine with our lobster, steak, red snapper and clams.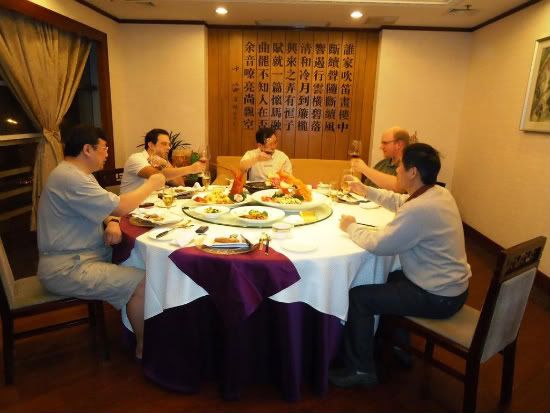 And when I say some, you have to remember that this is China, so we were able to keep him from only opening 4 bottles.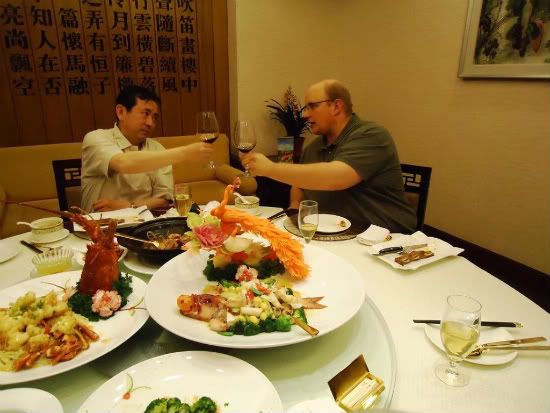 The restaurant we were at was one of the best in the city, and you can see in a few of the pictures the spectacular centerpiece on the red snapper plate carved from carrots, pumpkins, and other fruit.
Then, as is tradition at the nicer restaurants, the hostesses came in the room and drank a drink with each person at the table. There were 8 girls, so it ended up being about a glass and a half of wine before I drank with all of them. Good thing the wine was so good.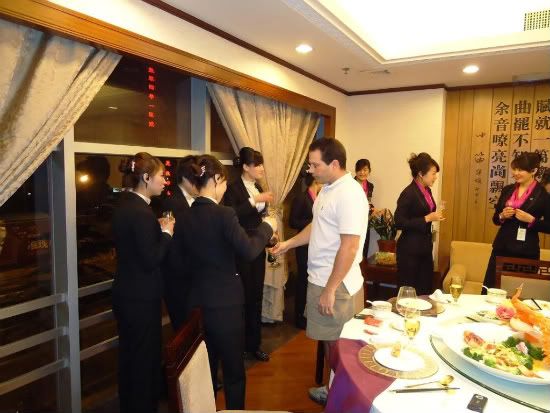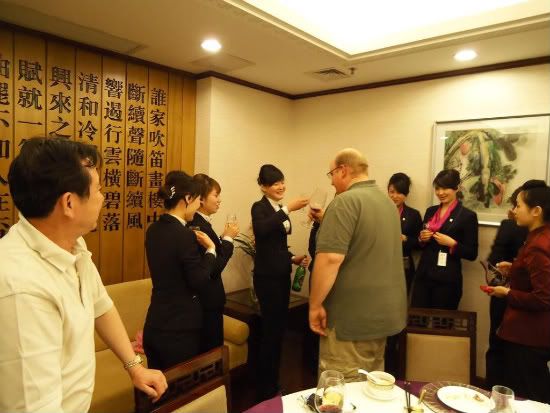 It was the best meal I've had yet, and the trip up here to Qingdao has been a nice, relaxing part of the trip overall. It was nice after a tough week in Yuhuan where I was working 12 or 14 hour days.