Is is just me or did this month seem a heck of a lot longer than it should have? Dang China trips mess with my head. Anywho....welcome to another edition of
Project Life
! If you're new to the game, here's the scoop. I started taking a photo every single day back in the end of January. I didn't start right away on New Years Day like most people because I needed to hem and haw a bit first. But now, I share my photos of the day with you every Tuesday and link back to
The Mom Creative
where Jessica has set up a home base of sorts for others who are doing the same. I hope you will enjoy it and check back in again next week!
Sunday, April 25th - Dear Chinese bride and groom....Pay no attention to the random big white dude who is spying on you taking your wedding photos. You look lovely and he won't bite. Carry on.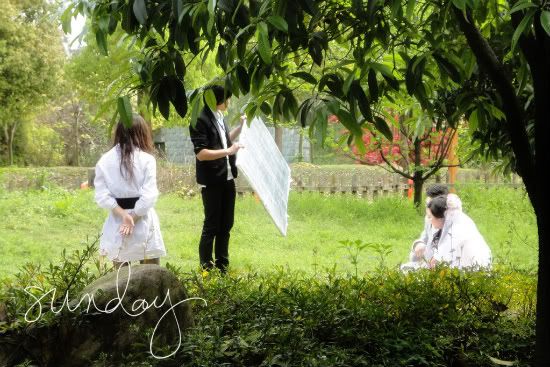 Monday, April 26th - Micah cut his first tooth over the weekend and is starting to get really good at feeding himself his little puffs. Looks like I'm going to need to start giving him more chances to self-feed!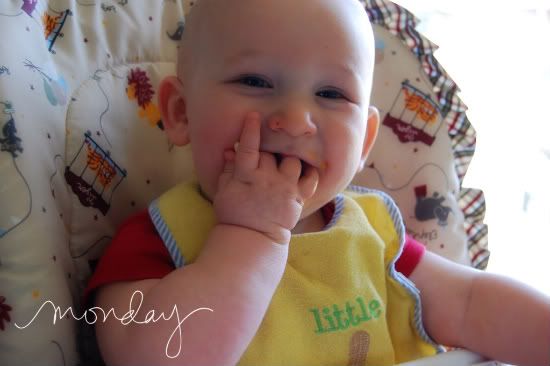 Tuesday, April 27th - I'm doing my gift shopping year 'round and this box of goodies from
Amazon
arrived today. I am insanely tempted to just keep those
top
two
books for myself, but they're just too good not to give away to people I love. (But I'm not going to spoil it by saying who is going to get them!!)
Wednesday, April 28th - It's just what it looks like - Isaiah was "reading" to his brother! He would finish a book and then give it to Micah to play with and he'd go and get a new one. We had so much fun with this.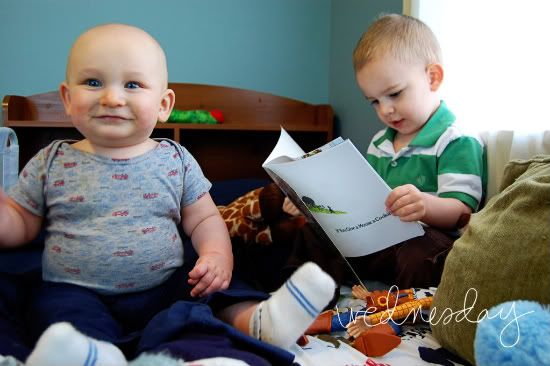 Thursday, April 29th - There's nothing like a blanket fresh out of the dryer and "Star Wars" to make for a relaxing morning.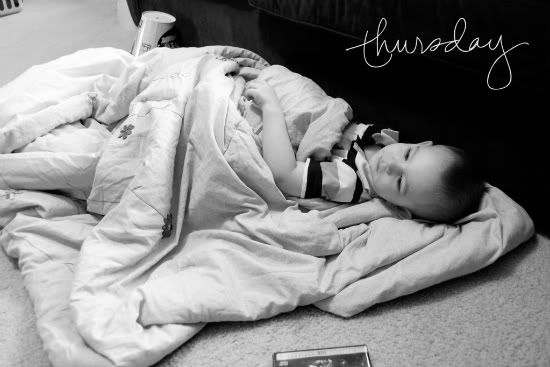 Friday, April 30th - Not one of the more glamourous aspects of Evan's visits to China is to visit foundries like this one. This is what the inside of this steel foundry looks like. That isn't a floor, it is piles of sand. Everywhere. You walk on packed rows of sand everywhere.
Saturday, May 1st - This dinner was the highlight of Evan's trip to China so far. Mr. Wang set them up at the
Shangri-La in Qingdao
and then hosted
this dinner
. Seafood, Italian wine....not a bad way to spend an evening!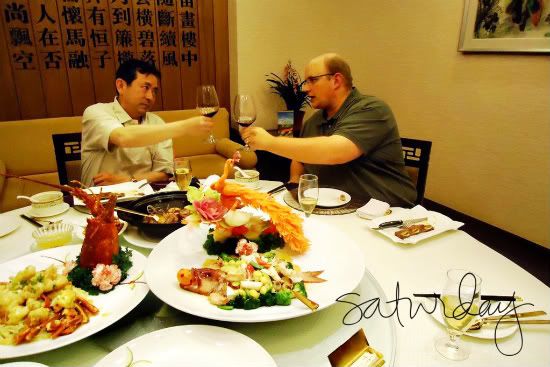 Thank you for spending this week with me on Project Life! Next week is really going to be unusual with Evan still gone for another week and the kids at Grandma's all week. Should make for a very different Project Life! 'Till then!