I apologize in advance if this week seems boring in comparison to previous editions of Project Life. Evan's back home from China, the boys are back to our regular routine, and things are happily back to normal. Welcome!
Sunday, May 9th - Sure, it was Mother's Day, but it was also our final performance of
Radium Girls
. The cast pulled out another wonderful show and I was so proud of them. It's sad to see this group of seniors go since I've worked with them since they were freshman.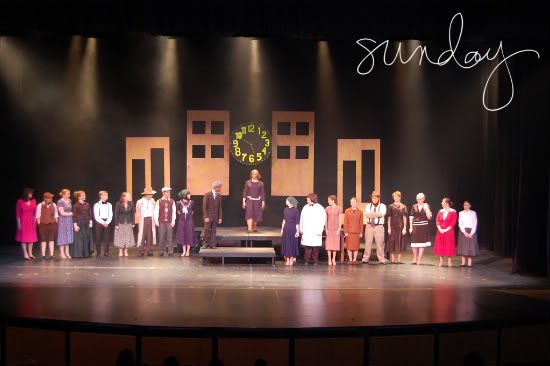 Monday, May 10th - I was getting items together for our upcoming garage sale and Isaiah grabbed the Guitar Hero controller and proceeded to "play" it for 20 minutes straight! I may have to hang on to it after all.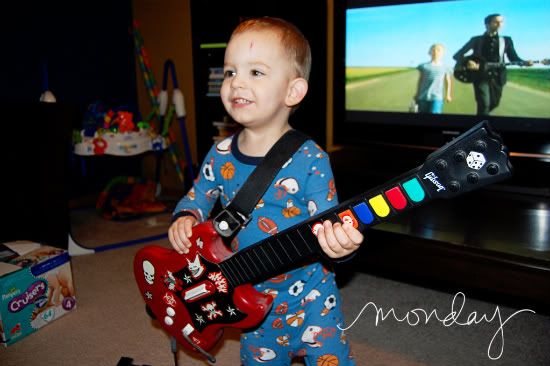 Tuesday, May 11th - He cut the first tooth while at Evan's parents' house for the weekend and then cut the second during his week at my folks' house. It's kind of sad that I wasn't even there for either of my baby's first teeth!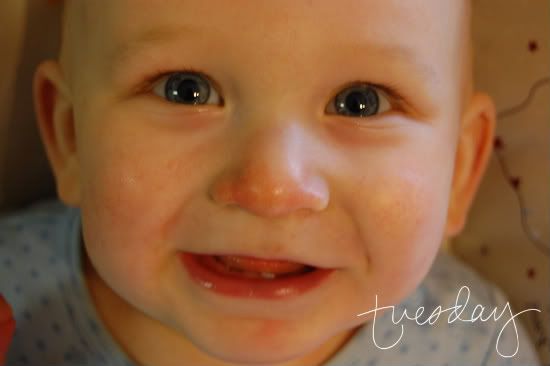 Wednesday, May 12th - Micah is so close to crawling, but sometimes all those rolls of chub get in the way. Poor fella.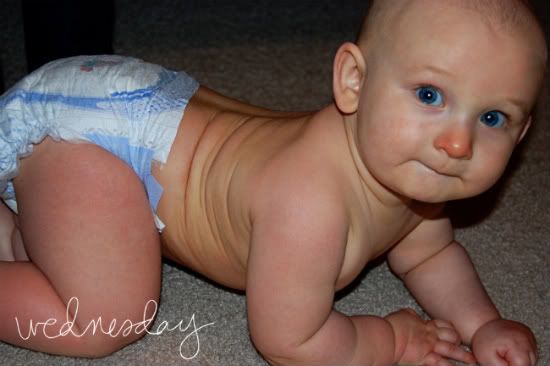 Thursday, May 13th - Micah says, "I make this look good."
Friday, May 14th - Who wouldn't love walking in to this face every morning? Seriously, he really is this happy pretty much all the time. I have been truly blessed to have such a sweet kid.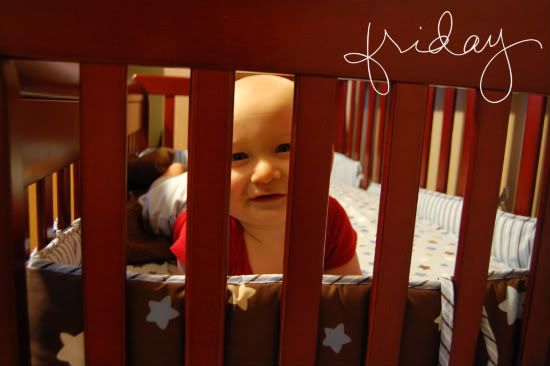 Saturday, May 15th - I must admit, it embarassed me slightly when Isaiah ran outside during the garage sale and plunked down in front of the TV. Never even mind the massive 20 minute tantrum he threw when it was sold. Not a very proud Mommy moment for me. Maybe we need to work on that.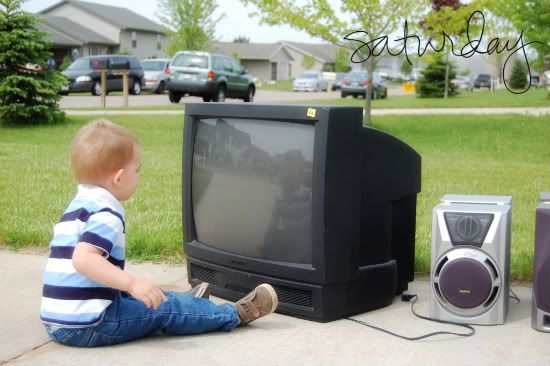 And in case you were wondering....yes, we did sell the guitar that went with the Guitar Hero game. Sorry, Isaiah. It just wasn't worth losing the $25 we got for it to hang on to it!
Sorry for the overload of photos of the babies, but I guess I got a little carried away after having them gone for a week. I guess we'll see what next week brings! Thanks for checking out Project Life!