I'm thinking I am going to need to really challenge myself to take photos of a wider variety of subjects next month. Don't get me wrong, I absolutely adore taking photos of my baby boys, but it's also important to include a better array of photos. I'll try to work on that in June!
Sunday, May 16th - I have no idea how this whole licking thing started with Isaiah and Evan, but Isaiah thought it was just hilarious!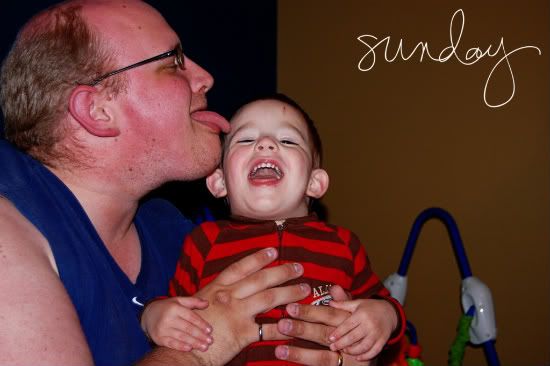 Monday, May 17th - The best day of Micah's life so far was when he graduated to the big boy tub. He slaps at that water and splashes like crazy. The only thing that makes a bath better is when big brother joins the party!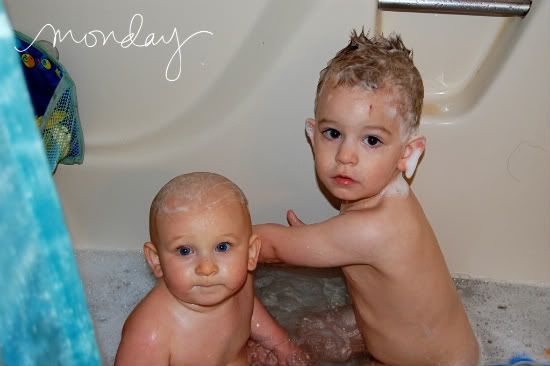 Tuesday, May 18th - Dear 4:00 PM sunlight....I love you.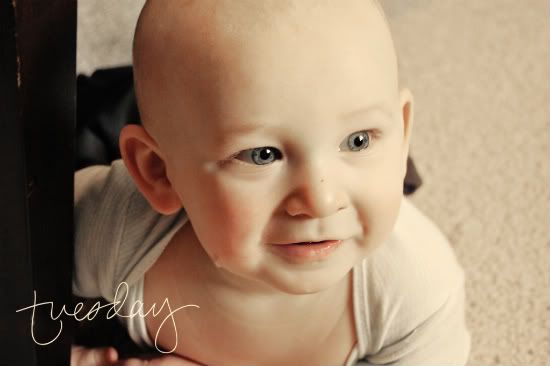 Wednesday, May 19th - Nothing can stop a little boy
on the hunt for bugs
. He emerged triumphantly about 20 seconds later with an ant in his grasp! (Don't worry. The car was off and in park. No chance of getting run over or anything.)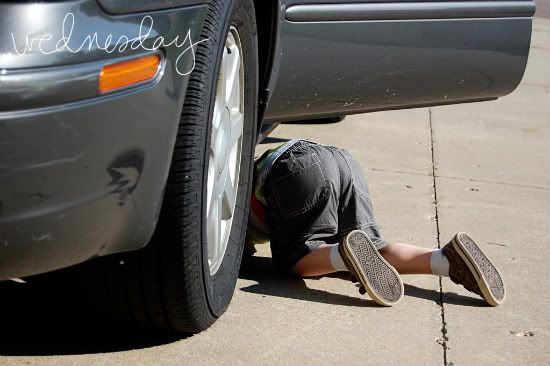 Thursday, May 20th - Today is my baby sister's 23rd birthday! Evan and the boys got to join her, my parents, and grandparents for a birthday dinner in her honor, but I was stuck at work. Here's the gorgeous birthday girl with her two nephews, Micah and ADD Boy.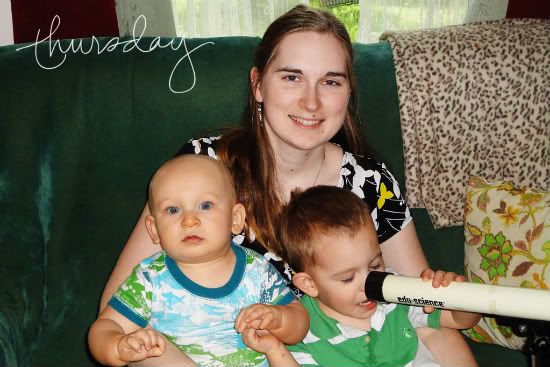 Friday, May 21st - Evan brought the boys to the restaurant to visit me at work. I'm happy Micah was enjoying eating his peas, but cleaning it up was a nightmare!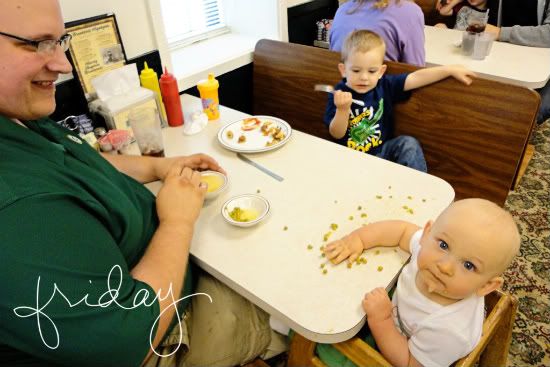 Saturday, May 22nd - The weather today was PERFECT!! All four of us spent the entire afternoon outside and Isaiah even helped me water the flowers. Of course, he would shoot the water directly at the blossoms, but he was trying! It's supposed to be around
90 degrees
for the next two days. Whoah.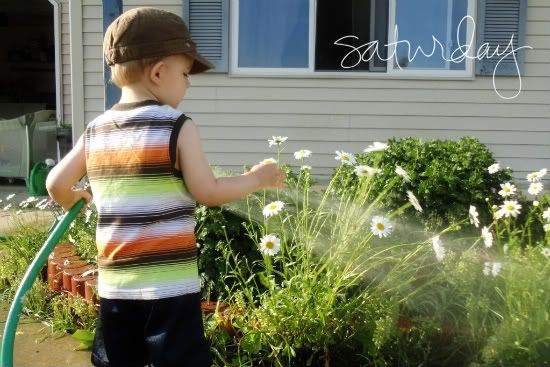 Join us next week for Project Life for more exciting photos from our world. Thanks for stopping by!