I was fortunate enough to score free VIP passes to John and Tammy's Star Fest from
96.3 STAR Country
. I asked Lori to be my date and we got to hang out in the special tent before the show and rub elbows (and eat dinner) with most of the artists we would be seeing perform that night! It was such a treat to go with Lori because she's been friends with John Flint and Tammy Lee (the morning show hosts), as well as most of the rest of the Star Country staff, for quite some time now. We got to eat some amazing food from Pedro's and then sat down to eat under the tent when Danelle from
The Jane Dear Girls
sat with us and just started chatting! Eventually the other member of their duo, Susie, joined us as well and we got to talk to them over fajitas and tacos!
When it was time for them to go mingle some more, we wished them a good show and they gave us hugs. Here we are with
The Jane Dear Girls
: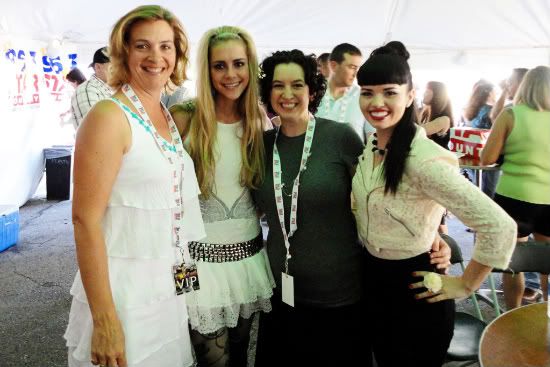 Next, we started making the rounds to chat with and meet some of the radio personalities and more artists. Since Lori was already buddy-buddy with most everyone at the radio station, she hooked me up with photos with John Flint....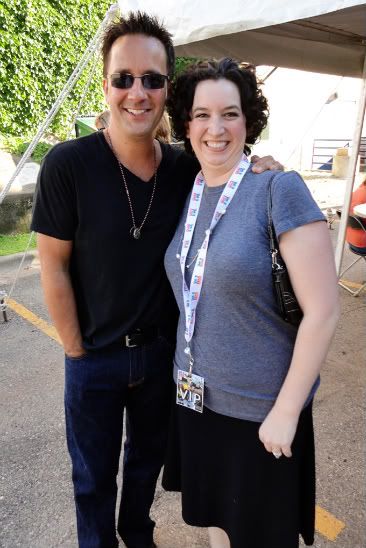 ....and Tammy Lee!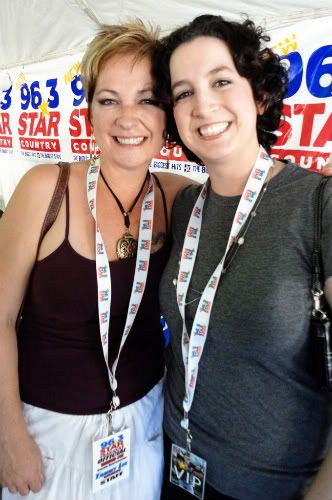 We didn't get photos with
Steve Azar
,
Martin Ramey
, or
Ash Bowers
. I did, however, get a photo of
Ash Bowers'
butt.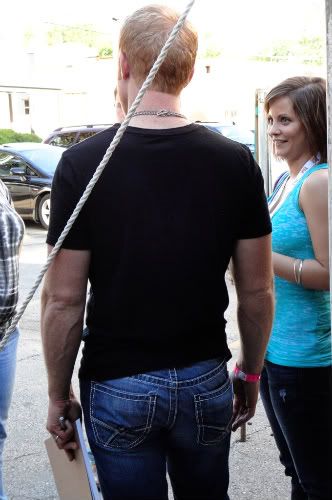 Next we met
The McClymonts
, a trio of sisters from Australia. These three got way more than their fair dose of the pretty gene.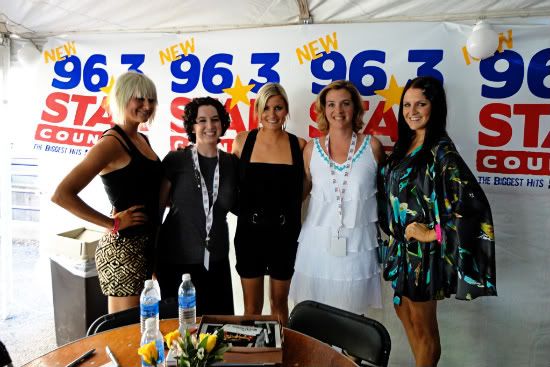 They were super-nice and their performance later was
killer
.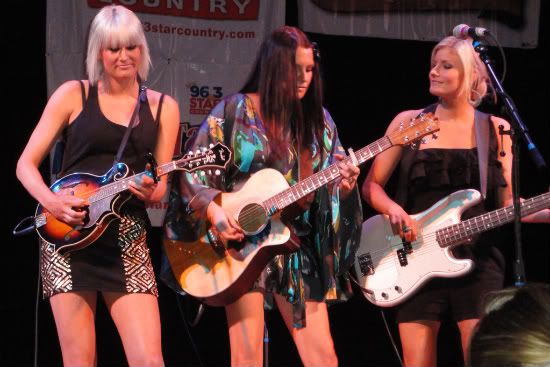 When we did head into the Barrymore Theater itself, we quickly discovered we were in for a real treat! Get a small taste of the awesome music we got to hear below.
After the McClymonts were finished with their set, I got the phone call from the principal at the school I interviewed at. He informed me they had offered the position to someone else. I knew it was coming, but I was still bummed. Thank God for Spotted Cow.
I didn't get to take any video of any of the acts after The Jane Dear Girls because my camera battery was running low. It died just before Justin Moore came on!! I did manage to get this shot of Justin before it died completely, but I was out of luck when it came time for his set.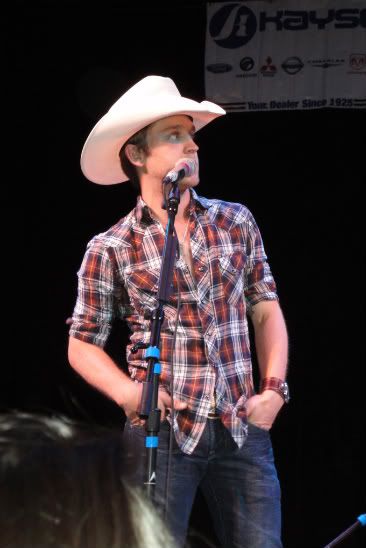 I was standing literally 2 feet from the stage, directly in front of him. I could see sweat droplets on his forehead. Lord, have mercy.
Lori's going to hook me up with a disc of her photos and videos though.