Thanks to the resources from
Pioneer Woman Photography
and good, old-fashioned tips from my friends
Marissa
,
Jenn
, and
Emily
, I am slowly starting to learn more about how to take better photos. For the first time, I am shooting out of either AUTO or the Running Man (what's the official name for that?) Mode with my
DSLR camera
. It's certainly not a mac-daddy camera and it's already a couple years old, but I have loved every minute of shooting with it. And now that I actually kinda sorta somewhat know what aperture, shutter speed, and ISO are, it has opened up a whole new world of options.
For example, I shot this photo of Evan's cousin's little lady at a family gathering last weekend. I was using Aperture Priority mode and used f-4.5. I have no idea what my shutter speed was at, but I think the ISO was set at 800.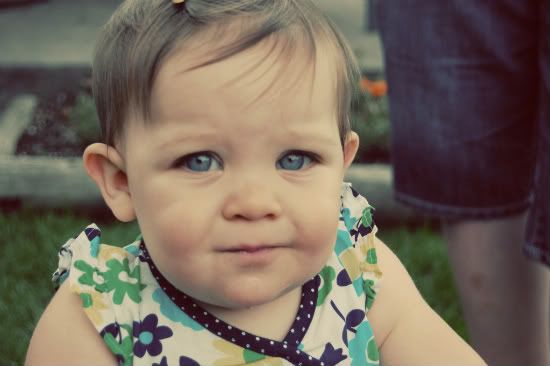 Of course, the "Seventies" action from The Pioneer Woman made a big difference there. Here are a few more of my favorites from that afternoon. Enjoy!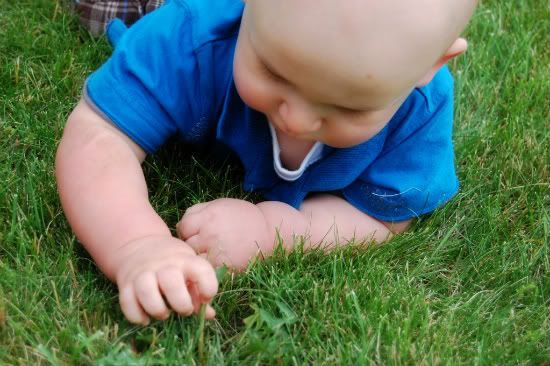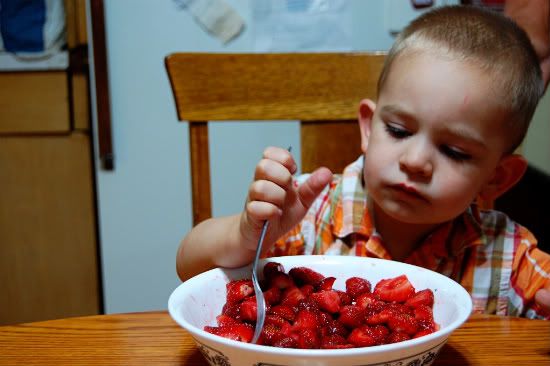 I'm really excited to keep learning more and more about how to actually use my camera. Maybe, just maybe, I'll get to the point where I can shoot in manual mode! Of course, the Catch 22 of this is that the more I learn about how to take good photos, the more I'm going to lust after better lenses and a better camera. Bad Sarah.