Welcome once again to Project Life Tuesday! I am taking a photo every day in 2010 and putting them together in an album to create a unique keepsake of this year for our family. Be sure to check in on what others are doing with their project over at The Mom Creative!
Sunday, June 20th - We went to visit my parents for Father's Day and Isaiah headed straight for the sandbox they built for him. In honor of Father's Day, I had to share this photo of Isaiah with his Daddy.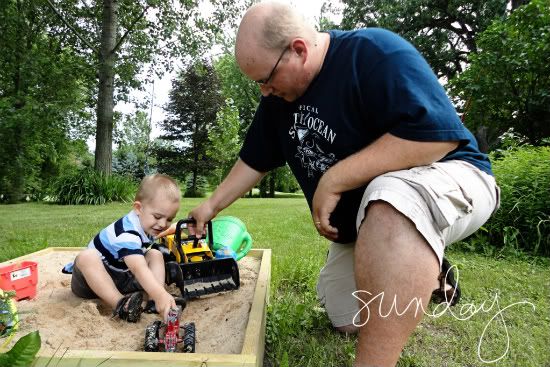 Monday, June 21st - Just when I thought he might be crawling forever, Micah started pulling up on things. Oh boy....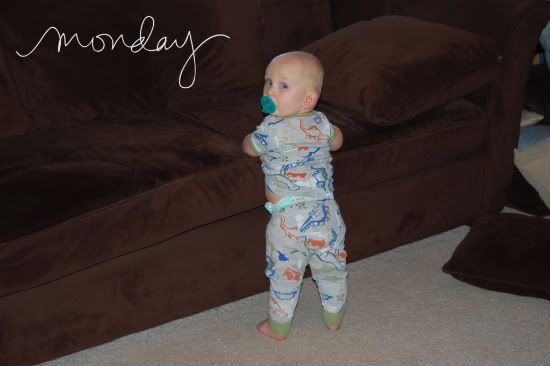 Tuesday, June 22nd - Evan put a Diet Pepsi in the freezer and then forgot about it. In case you've never done this yourself, this is the result. However, it is a great way to
get your husband to clean the freezer
!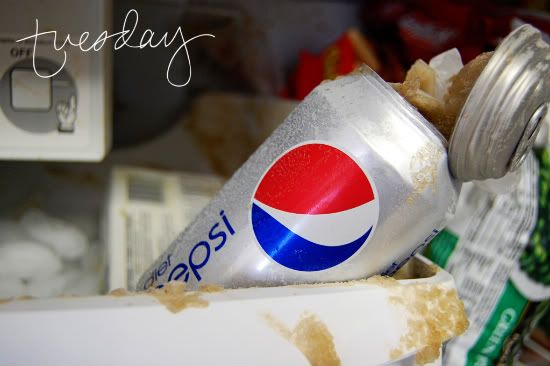 Wednesday, June 23rd - Isaiah loves to bust out his Bucket o' Soldiers and "play guys!"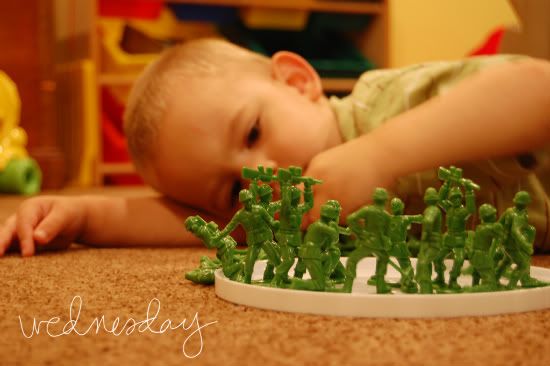 Thursday, June 24th - I know there are moms out there whose living rooms are always neat and tidy. Mine is not one of those.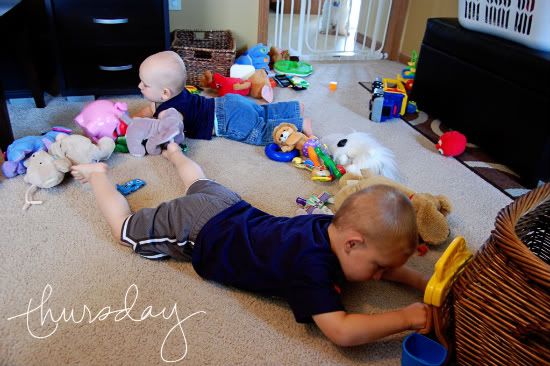 Friday, June 25th - Bubbles. One of life's simple pleasures!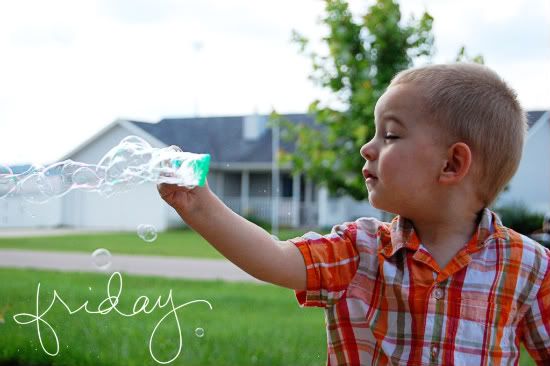 Saturday, June 26th - My boys spending a lazy afternoon in the pool at Grandma's. They work too hard, don't they?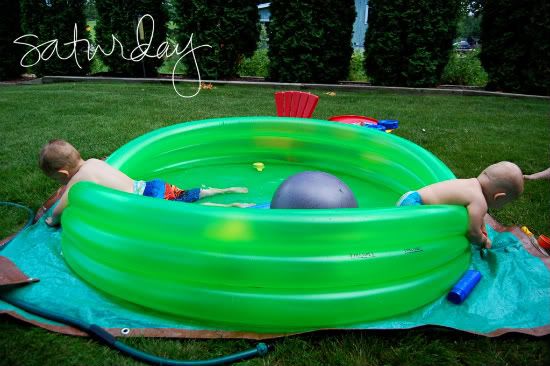 Well, apart from the solo photo of the soda can, its another week full of photos of my kids. So much for trying to shoot more variety, huh? :)