How on earth did we make it to the halfway point of this year already? Ever since starting this project on January 26th, I have actually managed to take a photo every single day. I'm really excited to see how this unique photo album is coming together and I'm sure it's going to end up being a cherished keepsake of this year for our family.
Sunday, June 6th - Boys. They take apart dinosaurs and make the decapitated head bite off Daddy's nose.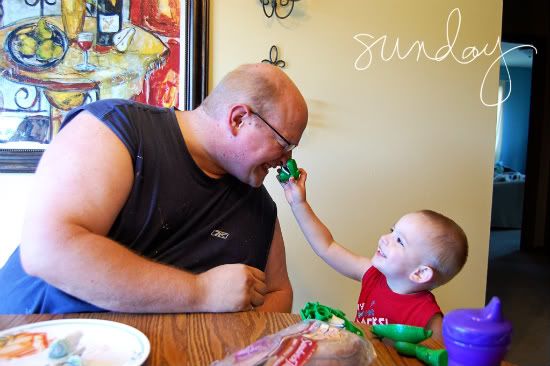 Monday, June 7th - Isaiah was introduced to the wonderful world of finger paint today! Of course, he preferred to use the brushes, but he eventually created a beautiful masterpiece for Mommy to hang in her scraproom!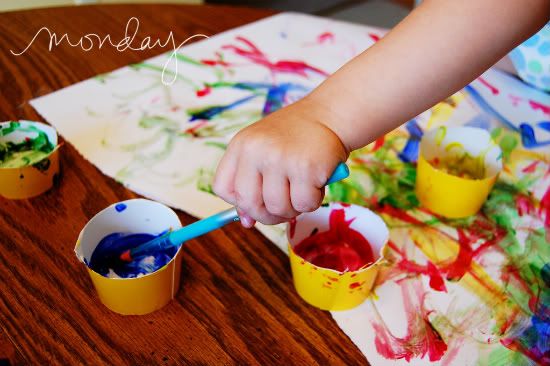 Tuesday, June 8th - I put the finishing touches on this layout right before the season finale of
Glee
. It annoys me that some of the paper ripped off the title when I put on the Xyron adhesive, but that's the way it's going to stay!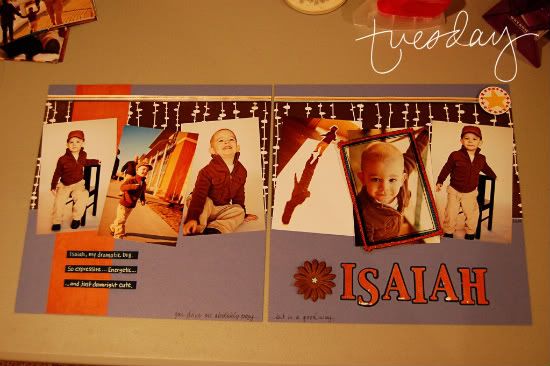 Wednesday, June 9th - When he's not yanking on Micah's arms, trying to ride him like a horse, or taking his toys away, Isaiah can sit still for two seconds for me to get a photo like this.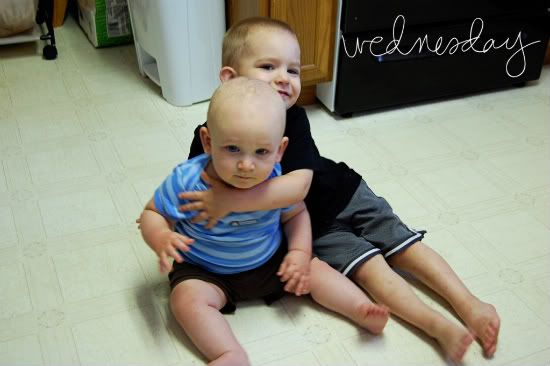 Thursday, June 10th - One coffee table plus one large orange blanket equals a solid 10 minutes of fun in a living room fort!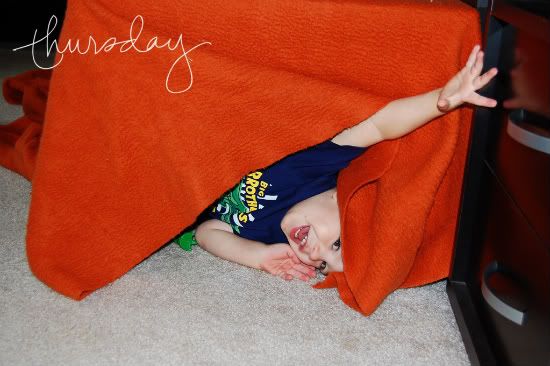 Friday, June 11th - "I don't know about you, Micah, but I'd much rather be watching
Toy Story
."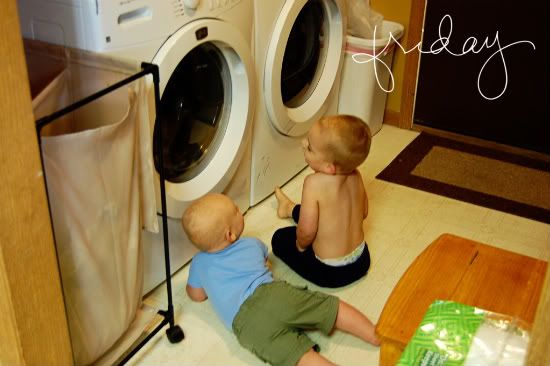 Saturday, June 12th - If I didn't know better, I'd say Micah wishes I would put down the stinkin' camera and pick him up already!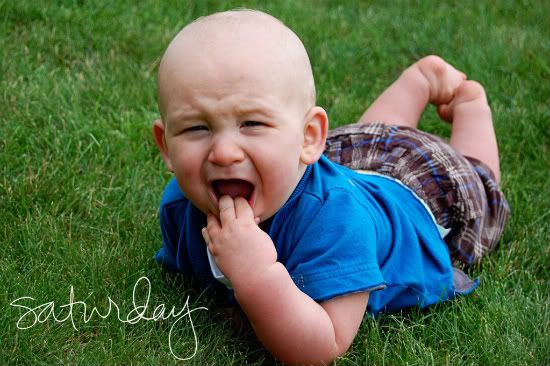 Hopefully the rain will clear out a bit so I can get outside to keep playing with my camera soon. Enjoy your week!