Welcome once again to Project Life Tuesday! I am taking a photo every day in 2010 and putting them together in an album to create a unique keepsake of this year for our family. Be sure to check in on what others are doing with their project over at
The Mom Creative
!
Sunday, July 18th - One of my favorite things about summer is sweet corn! Isaiah helped me shuck two dozen ears of sweet corn tonight and I cooked them all. It made for a hot kitchen, but a start on a decent stock in the freezer. Too bad I couldn't get the boy to actually eat any of the corn!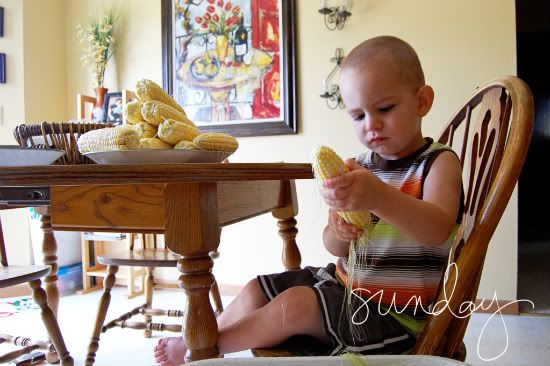 Monday, July 19th - Gimme the camera, Mommy!!!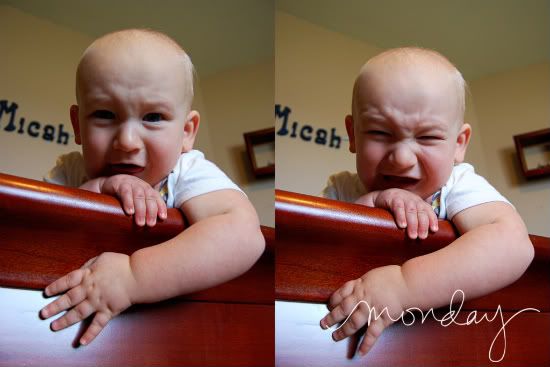 Tuesday, July 20th - That lightsaber has been a favorite toy since he got it at our local fireworks show. The lights inside it broke shortly after this photo was taken, but he still likes to pretend with it!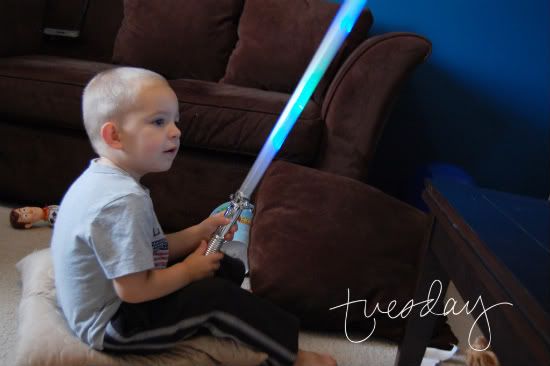 Wednesday, July 21st - Micah likes to use noses as teething rings. And ears. And knees. And anything else he can get a hold of!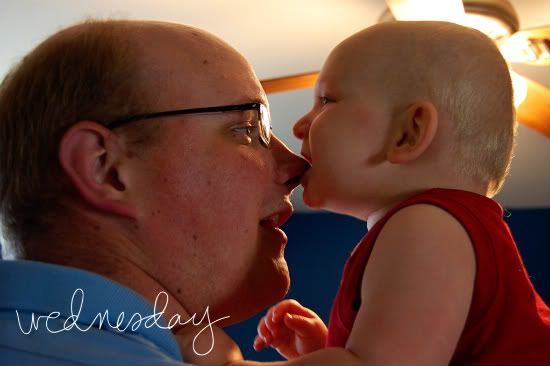 Thursday, July 22nd - This sky was waiting for me as I crossed the bridge on my way to work. About 12 seconds after I set foot in the building, the rain starting coming down in sheets and the tornado warning whistle started to sound. Scary stuff! And yes, I took this photo while driving. Please don't tell Oprah.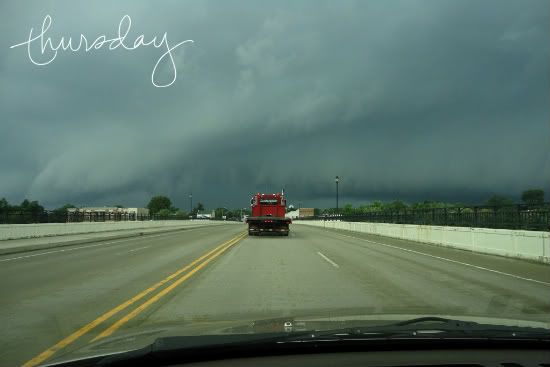 Friday, July 23rd - I know this photo isn't anything original for me, but I just love these sweet moments of Micah. He's just so darn cute!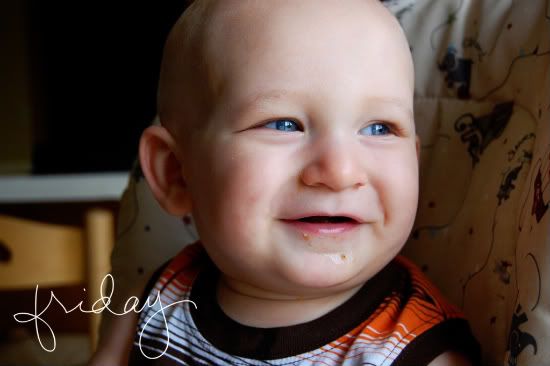 Saturday, July 24th - What is it about little boys and playing with their Momma's heels?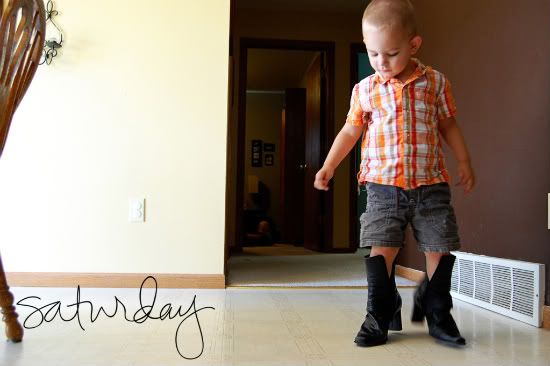 I hope your week is blessed!