Welcome once again to Project Life Tuesday! I am taking a photo every day in 2010 and putting them together in an album to create a unique keepsake of this year for our family. Be sure to check in on what others are doing with their project over at The Mom Creative!
Sunday, July 11th - Isaiah helped me whip up The Pioneer Woman's
baked french toast recipe
. It sat in the fridge overnight and I baked it Monday morning for an absolutely blissful, butter-induced taste celebration. Bless you,
Ree Drummond
.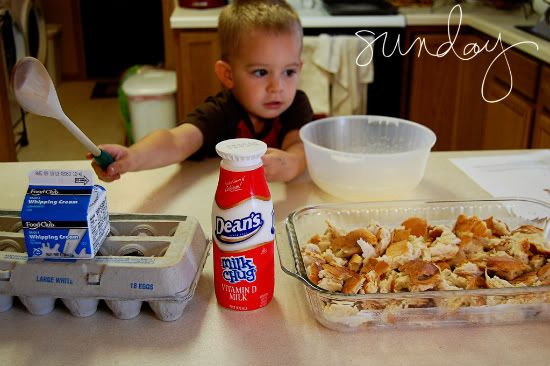 Monday, July 12th - Isaiah preferred to wail like he was in a hair band, but Ali tended to groove to a more R&B vibe. What a fun playdate!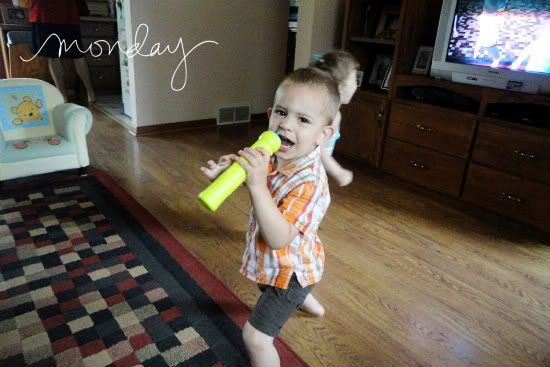 Tuesday, July 13th - I actually bought clothes for me today. No need to alert the TMMO Police; it was with gifted money. What got me excited was the size on the jeans - size 10!! Sure, they're still a bit tight, but Old Navy jeans are notorious for stretching out quite a bit. I buttoned and zipped those bad boys though!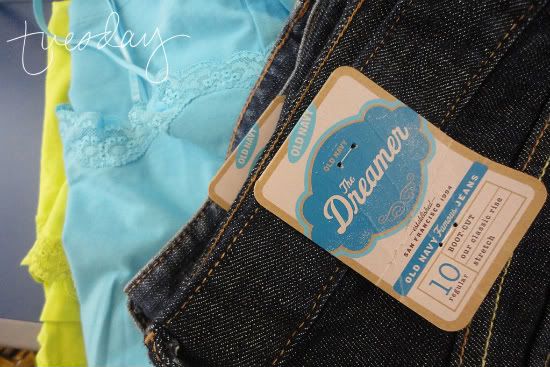 Wednesday, July 14th - Micah discovered he can open the drawers and pull out the DVDs. I'm in big trouble.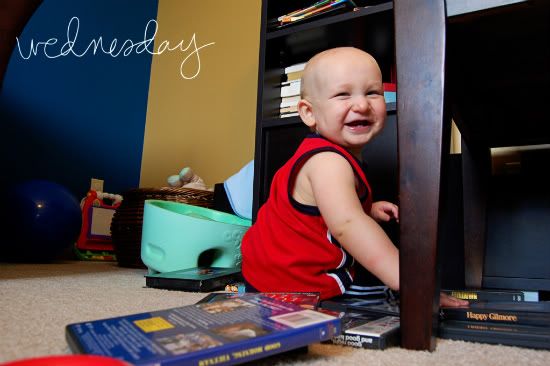 Thursday, July 15th - We got rid of the old fridge, set up a second table, and finally put some stuff up on the walls in
my scraproom
! Isaiah and Micah created those painting for me (thanks to Samantha at
Mama Notes
for the idea) and I absolutely love them in this space.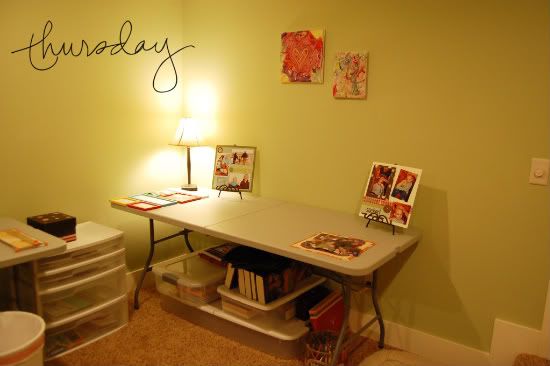 Friday, July 16th - Lately Isaiah is really big into piling every cushion he can find on the couch so he can bury himself in them and pretend he's inside a volcano.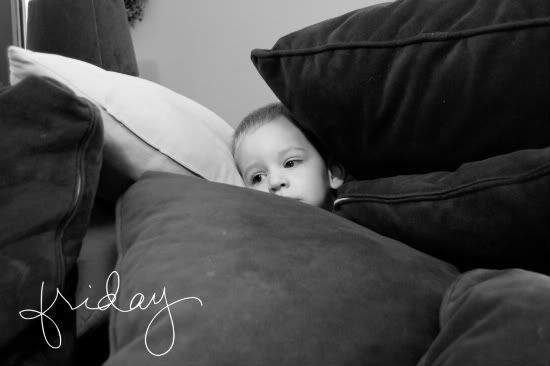 Saturday, July 17th - Every year, a large group of bikers descend on our town for a massive ride to raise money for the MDA. The ride goes right past the restaurant I work at, so we always get to watch the hundreds of very pretty motorcycles drive by, all for a good cause!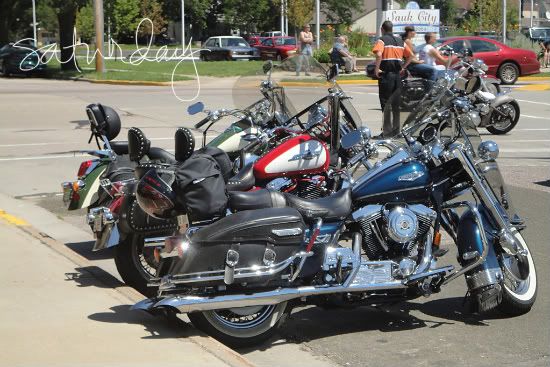 Thank you so much for checking out my Project Life this week. I hope you have a wonderful day!