Welcome once again to Project Life Tuesday! I am taking a photo every day in 2010 and putting them together in an album to create a unique keepsake of this year for our family. Be sure to check in on what others are doing with their project over at The Mom Creative!
Sunday, July 4th - Not your typical July 4th photo, but it was an important moment for my family. We took a walk to the cemetary where my Uncle Jack's marker is and I caught this moment with two of his grandbabies. Jack loved celebrating the 4th so much and we really miss him.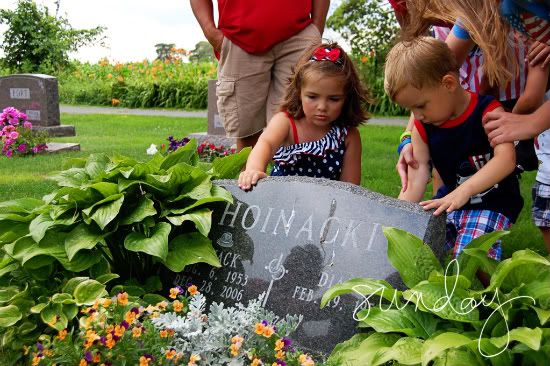 Monday, July 5th - He really is this happy all the time. I seriously won the baby lottery.
Tuesday, July 6th - We technically paid off this credit card a while back soon after we started the Total Money Makeover, but we finally got around to taking the ceremonial card cutting photo tonight! One down, three cards to go!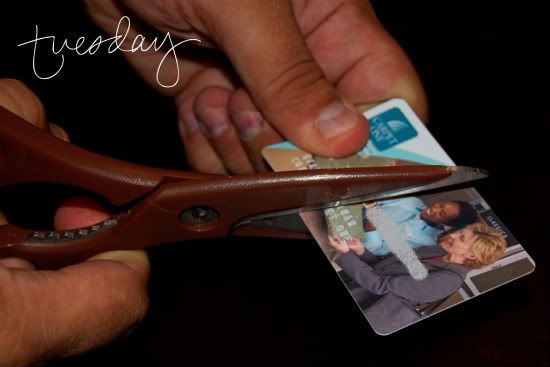 Wednesday, July 7th - Getting Isaiah to go
poop on the potty
has been pretty difficult lately, so I resorted to bribing him with chocolate pudding. I didn't intend on him eating it actually
on the potty
, but that's what happened!
Thursday, July 8th - I pulled out all my solid cardstock tonight, sorted it, and rearranged it by color on these shelves next to my scraptable. I'm so happy to finally have it all organized! Next up - the patterned papers!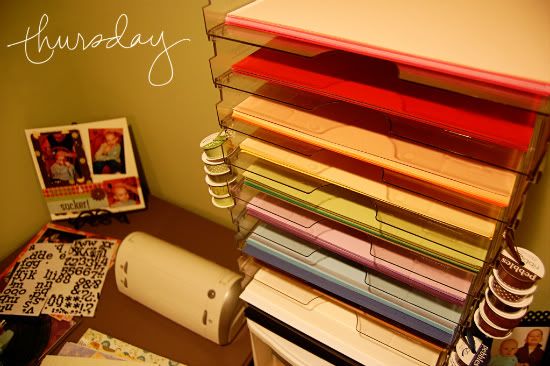 Friday, July 9th - There's just something about a Fudgesicle in the summer. Sticky bliss!
Saturday, July 10th - I took the boys to the Sauk County Fair and despite stepping in cow poop, the
unfortnuate run-in with the camel
, and the torture of walking past the donut stand, we had a wonderful time!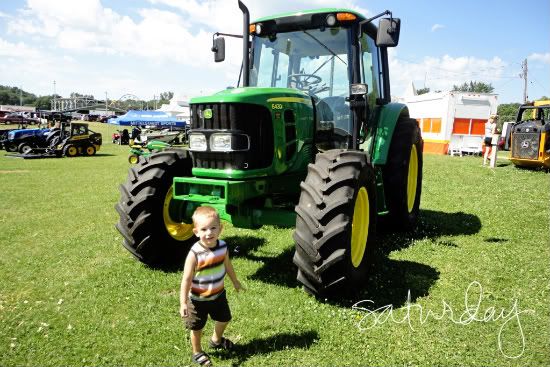 Hope you all have a wonderful week and we'll see you again next Tuesday!