Welcome once again to Project Life Tuesday! I am taking a photo every day in 2010 and putting them together in an album to create a unique keepsake of this year for our family. Be sure to check in on what others are doing with their project over at
The Mom Creative
!
Sunday, August 22nd - (Evan's photo) Evan was in the middle of making dinner when he turned around to find Isaiah had taken his hunger into his own hands.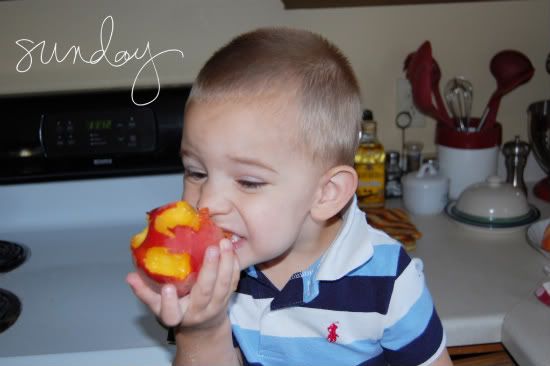 Monday, August 23rd - Silly baby. Big blue eyes. I love this kid.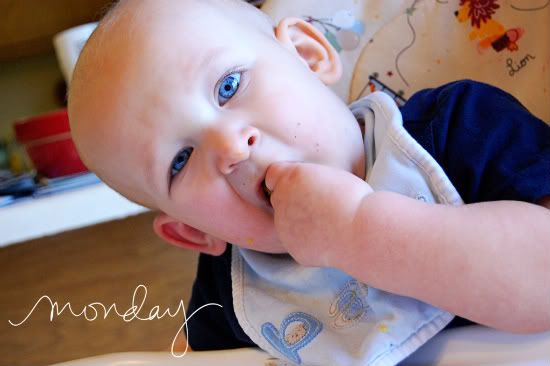 Tuesday, August 24th - Anyone want to take a guess at which kid is going to be my drama queen?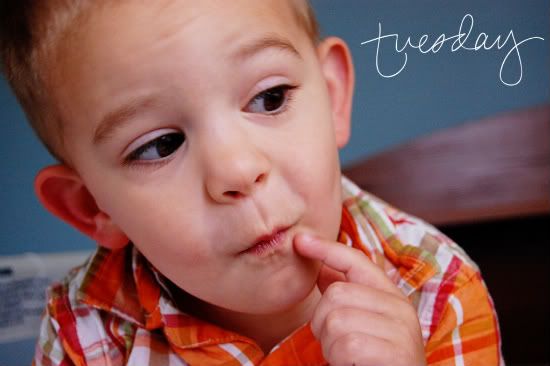 Wednesday, August 25th - I brought the boys to the Henry Vilas Zoo today and Isaiah's favorite animal was the giant tortoise, of all things. Although he couldn't actually ride the real one (and he wanted to) this ended up being a decent substitute.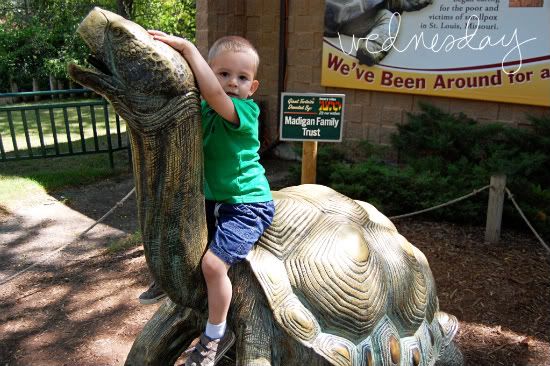 Thursday, August 26th - (Evan's photo) Game Day! Before the Packer's preseason game that evening, Micah took a little cruise on Lightning McQueen.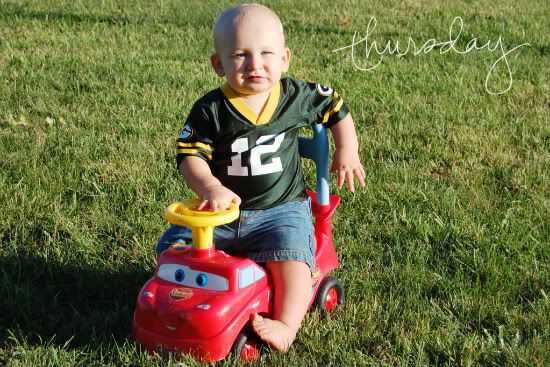 Friday, August 27th - I got a haircut. Yup, it's short. I'm really digging it though! Thanks to a gift card I received for my birthday, I was able to rid myself of the
Susan Boyle eyebrows
.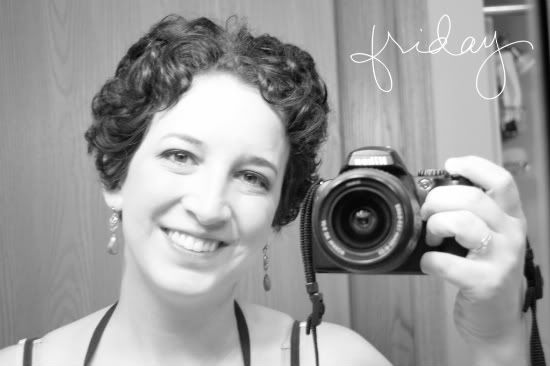 Photo tip - If the color in your photo isn't too great (like this one taken in my bathroom was), try turning it to black & white!
Saturday, August 28th - One of the layouts in my recent issue of Creating Keepsakes magazine really caught my eye, so I scraplifted it and made this layout of Micah on a swing. I just love how it turned out!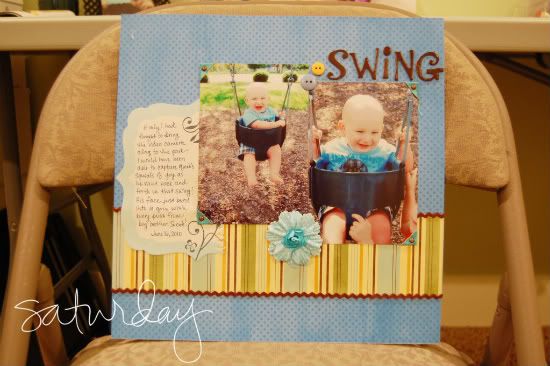 Have a great week!