Welcome once again to Project Life Tuesday! I am taking a photo every day in 2010 and putting them together in an album to create a unique keepsake of this year for our family. Be sure to check in on what others are doing with their project over at
The Mom Creative
!
Sunday, September 12th -
Micah's first birthday party
was a huge success! I love his face here as he looks to me to see what this thing is in front of him. Turns out, he likes cake.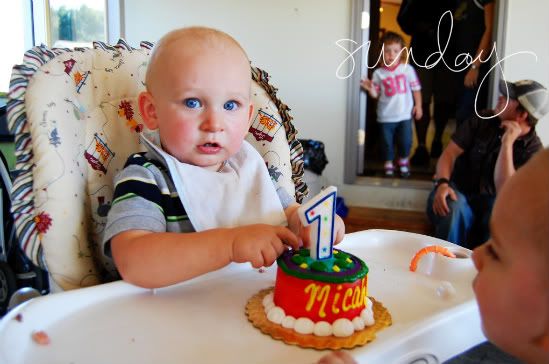 Monday, September 13th - Today was Micah's 12 month checkup and he has finally dropped below the 100th percentile for weight....he's down to the 98th percentile! Yikes.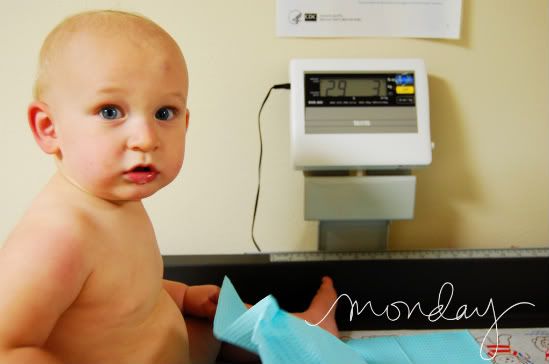 Tuesday, September 14th - My little model worked it like a pro at his one year photo shoot. Thank you once again to
Jenn Van Wyk
for taking photos for us, despite the mosquitos the size of sparrows!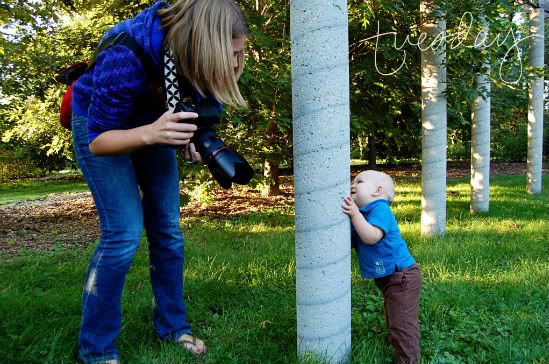 Wednesday, September 15th - I went a little wild with Photoshop on this one, but I love how happy Isaiah was to be sitting on his Grandpa's tractor.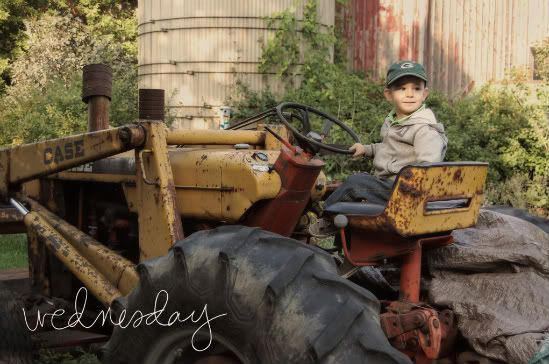 Thursday, September 16th - These pumpkin spice cookies are one of the new temptations at the restaurant I work at. This is why it's hard for me to keep the weight off!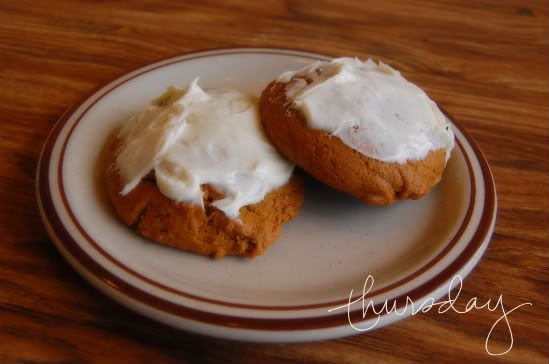 Friday, September 17th - I had three books on my hold list come in to the library, so I decided to hurry up and finish the current book I'm reading (the top one). You can read
my review
of
In This Way I Was Saved
at
The Book Nook Club
. (Thanks for the photo idea, Delane!)
Saturday, September 18th - With Evan in China and the boys off at their Grandma's house, this is how I spent my time when I got home from work....watching my
Badgers
, hanging out on Tweet Deck, and drinking a Diet Cherry Pepsi. Love it!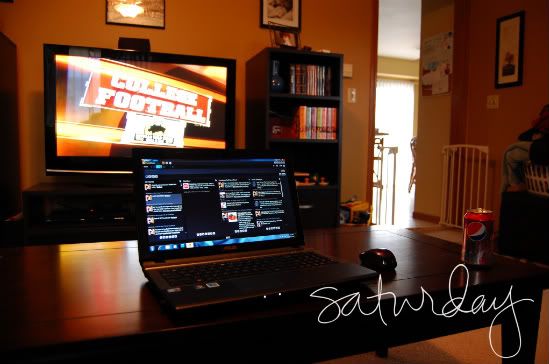 Have a wonderful week!