Welcome once again to Project Life Tuesday! I am taking a photo every day in 2010 and putting them together in an album to create a unique keepsake of this year for our family. Be sure to check in on what others are doing with their project over at
The Mom Creative
!
Sunday, September 19th - (Evan's pic from China) Photo of an outdoor
seafood restaurant
that is absolutely huge. We went there for dinner one night, but didn't stay after we saw the raw seafood outside with flies on it. It's a pretty cool concept and very popular. There were tons of cars were driving in as we were leaving.

Monday, September 20th - I'm not crazy about how the angle of this photo makes me look chubby, but I was crazy excited to pick up my boys from their Grandma's house after living my myself for 5 days! I was so happy to see my babies again!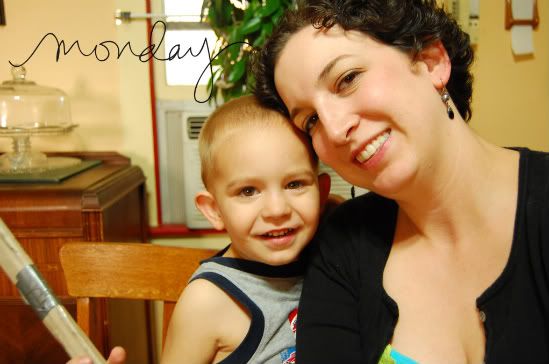 Tuesday, September 21st - I wish you could hear what Isaiah was saying as he used his socks for hand puppets. He would drop his voice really low and ask, "Hewwo. I Isaiah. What yer name?" So cute!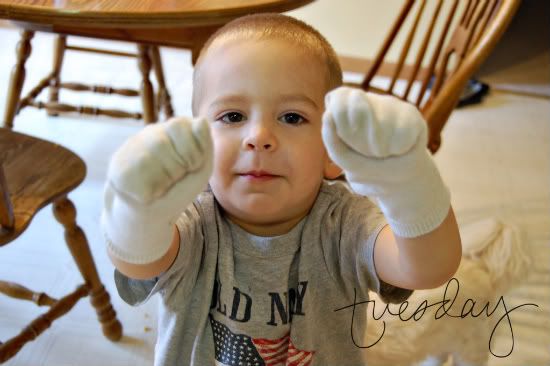 Wednesday, September 22nd - Micah is going to be Buzz Lightyear for Halloween. Today he tried on the costume that his big brother wore only last year....when Micah was 7 weeks old. It fit perfectly. Yikes.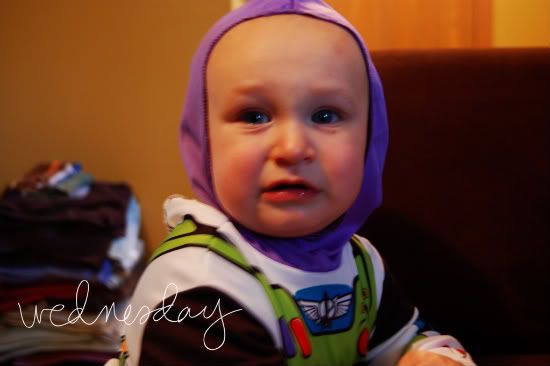 Thursday, September 23rd - Someday Micah will be so embarassed that I took this photo, but right now I think it's one of the most adorable things ever!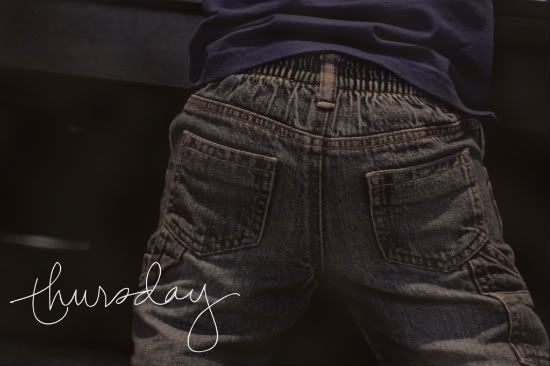 Friday, September 24th - That ridiculously loud toy Micah got for his birthday is a huge hit! Yet another toy whose permanent home is the playroom in the basement.
Saturday, September 25th - I stopped at Walgreens and found this Batman mask and cape on the clearance rack for $5 so I couldn't resist the urge to snag them for Isaiah. His face lit up and he wore them the whole day, making random superhero poses and proclaiming, "I Batman!"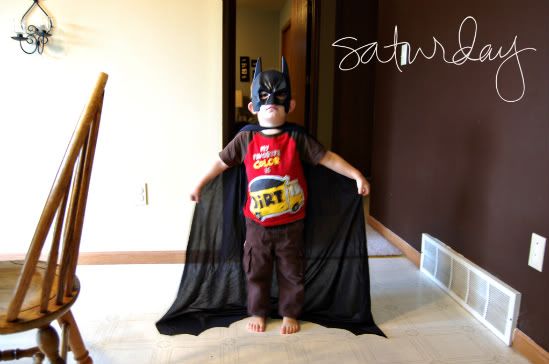 Thanks for looking and enjoy your week! See you back here again next Tuesday.