Welcome once again to Project Life Tuesday! I am taking a photo every day in 2010 and putting them together in an album to create a unique keepsake of this year for our family. Be sure to check in on what others are doing with their project over at
The Mom Creative
!
Sunday, October 17th - I love using pureed pumpkin in recipes (to throw in a sneaky vitamin boost) almost as much as Isaiah loves to help me cook!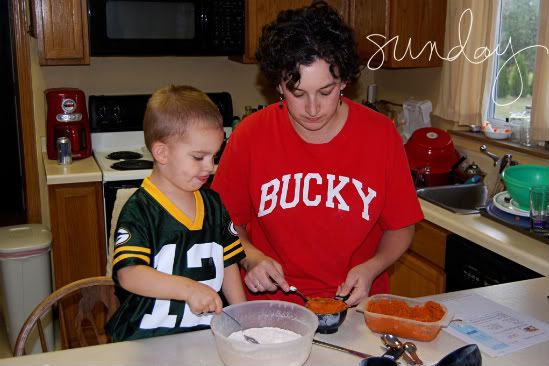 Monday, October 18th - We redeemed Evan's airline miles from his business trips to score a new toy for our family....for FREE.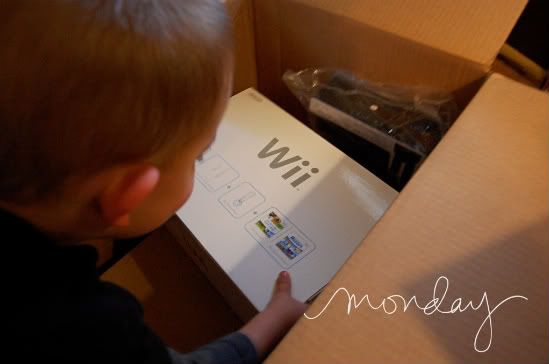 Tuesday, October 19th - I tried to get Isaiah to help me scoop out the guts of the pumpkin, but he said it was too "icky." Instead, he wanted to prance around in Mommy's t-shirt I had him wear as a smock. This one might make the wedding slideshow.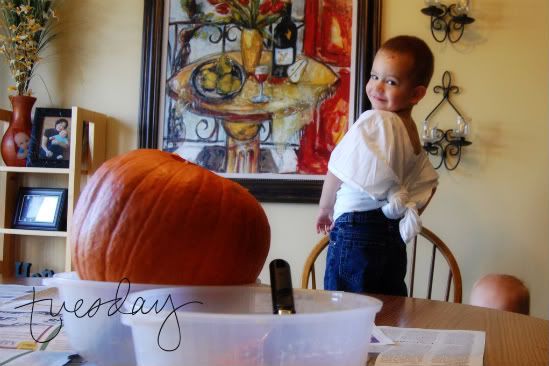 Wednesday, October 20th - Tonight I took Isaiah to his very first football game. I taught him to cheer "Go Eagles Go!" on the drive over and he didn't disappoint. For a full half of a quarter, that kid sat on the stands to support our team. Then we had to wander around for a while and play in the sand of the long jump pit. Hey, he's still a two-year old.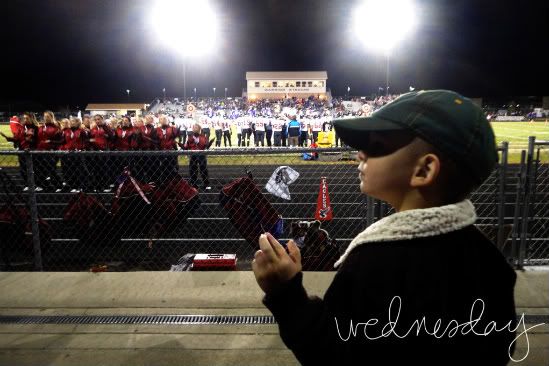 Thursday, October 21st - (Evan's photo) "I dub thee Sir Isaiah Buckethead."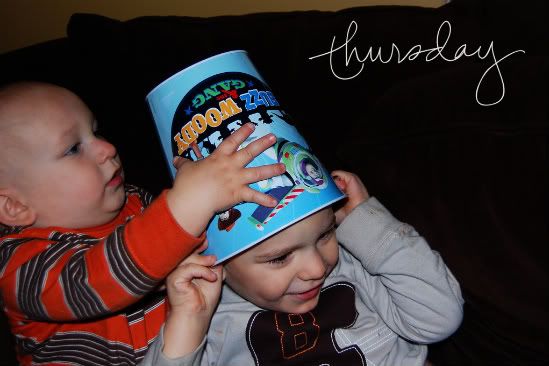 Friday, October 22nd - Guess what big purchase we're saving up for? Yup, our roof is in BAD shape. Evan had to hop up there and snap some photos of our worthless shingles to submit to the company.
Saturday, October 23rd - Micah has really started to enjoy munching on snack out of this little cup and will sit there for a good long time working on it. Brian (our dog) enjoys this too.
See you next Tuesday!