Welcome once again to Project Life Tuesday! I am taking a photo every day in 2010 and putting them together in an album to create a unique keepsake of this year for our family. Be sure to check in on what others are doing with their project over at
The Mom Creative
!
Sunday, October 10th - It may be 80 degrees out, but the colors are turning something gorgeous around here, even our little maple tree in our front yard.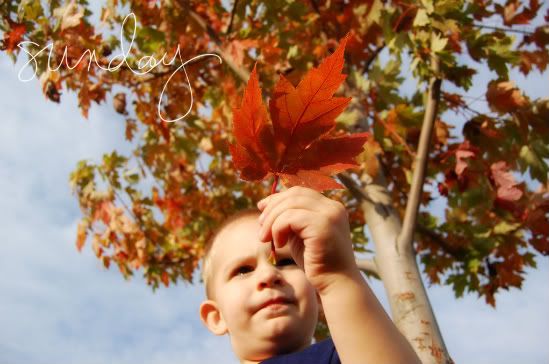 Monday, October 11th - Micah's squeals with delight over his Daddy's tickle attack were probably disturbing the neighbors' dinner!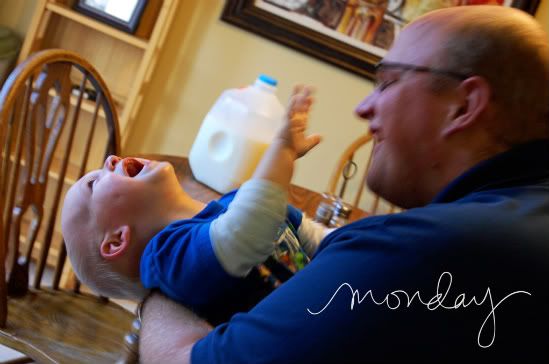 Tuesday, October 12th - While Isaiah and Daddy manned the grill outside, Micah and I worked on the rest of dinner in the kitchen. When he started to squeal at the delay, I was a bad Mommy and gave him an Oreo to munch on. I think it's safe to say he liked it!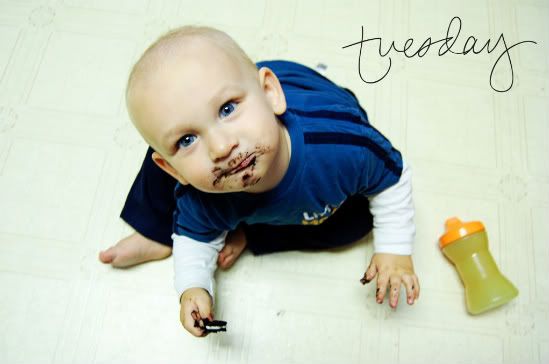 Wednesday, October 13th - I had a day at home with the boys today so Isaiah and I made pumpkin pancakes together. Believe it or not, Micah liked them too!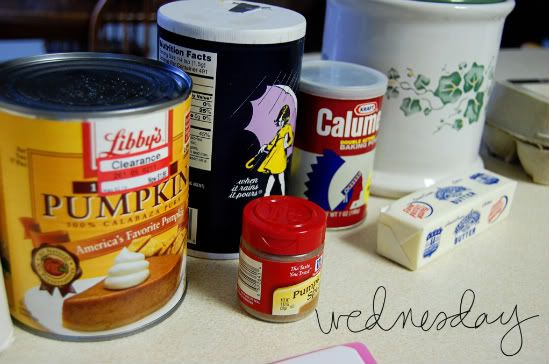 Thursday, October 14th - I finally busted out my two Halloween decorations! I bought this skeleton guy and his cute doggie a couple years back and they've always had a place in my living room during October. Aren't they cute?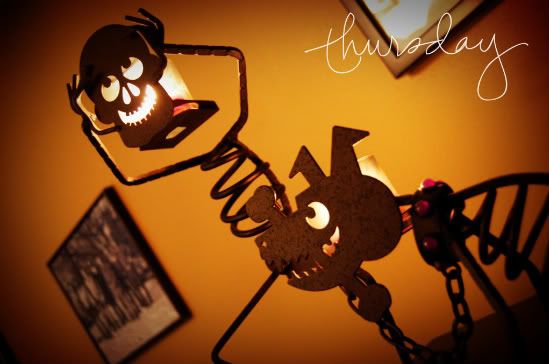 Friday, October 15th - (Evan's photo) Isaiah was playing with his sticker book in the car and could think of no better place to collect his stickers than on his face. It was as good a canvas as any!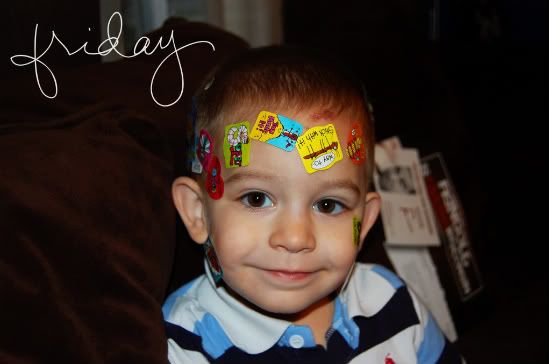 Saturday, October 16th - We were fortunate enough to be in attendance to see my Wisconsin Badgers defeat the #1 ranked Ohio State Buckeyes on an absolutely
perfect
night at Camp Randall Stadium. When time had officially expired, thousands of frenzied fans rushed the field in celebration. It was an experience I will never forget!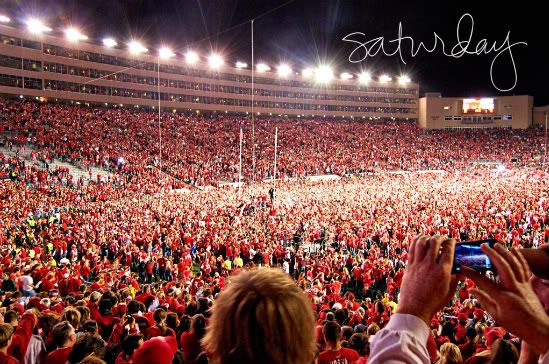 Have a wonderful week and thanks for stopping by!