Welcome once again to Project Life Tuesday! I am taking a photo every day in 2010 and putting them together in an album to create a unique keepsake of this year for our family. Be sure to check in on what others are doing with their project over at
The Mom Creative
!
Sunday, October 3rd - Tonight was closing night at American Players Theatre. There's a tradition every year on closing night where the entire APT family gets to take the stage and take a bow.
Read all about it here
!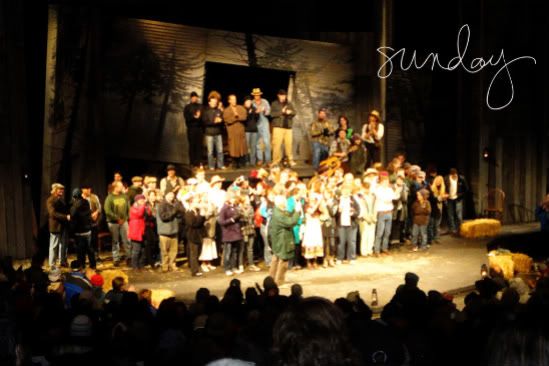 Monday, October 4th - The boys and I took advantage of a
gorgeous
afternoon to head to the park after school. Micah liked to bury woodchips in the sandbox.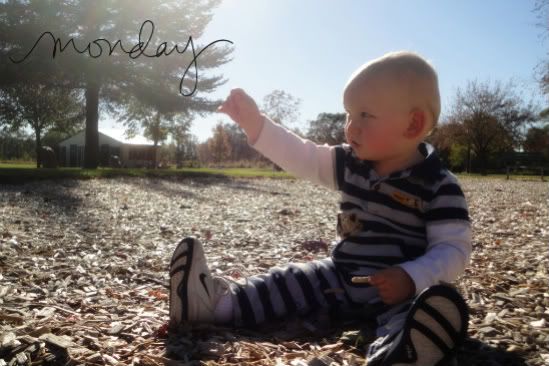 Tuesday, October 5th - Isaiah "read" his children's Bible to me today. Baby Jesus is his favorite, but he loves to tell about how Goliath is big and strong "like Daddy."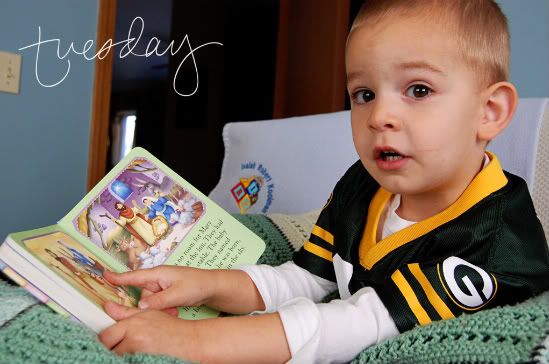 Wednesday, October 6th - While on a sub job today, I started to read
Boys Adrift
by Dr. Leonard Sax. I just finished his first book
Why Gender Matters
and I feel like I'm reading the instruction manual for raising boys.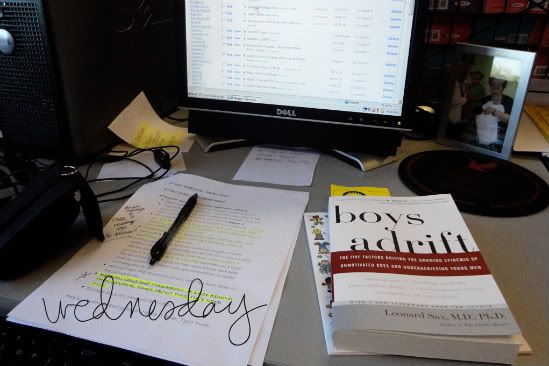 Thursday, October 7th - (Evan's photo) Isaiah made his second "book nest" of the week tonight. This time, he perched himself among the pillows and couch cushions to read a library book.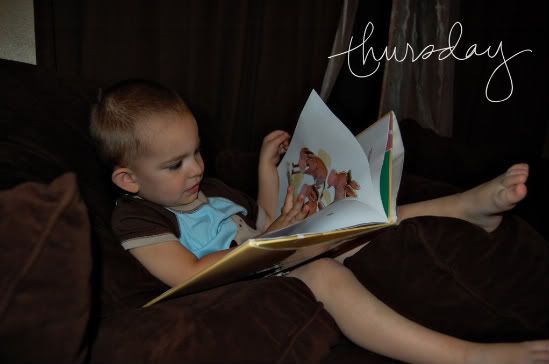 Friday, October 8th - It was a wild day at the middle school today! We took a break in the middle of our day to head outside and watch the Homecoming parade go by the school and then followed it with a pep assembly. Our football team came through for us and defeated Portage! Go Eagles!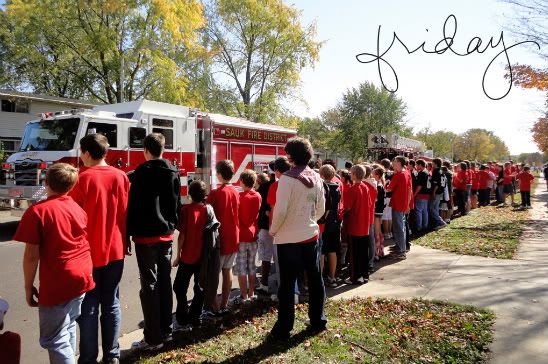 Saturday, October 9th - It was 78 degrees and sunny today. We took the boys out to Treinen Farms where they got to ride on a horse-drawn wagon to a pumpkin patch. Isaiah got filthy and we forgot the stroller so navigating the corn maze was out of the question, but we still had a really good time.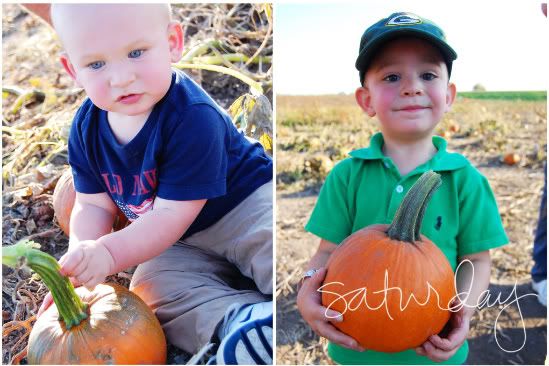 Enjoy your week!