Welcome once again to Project Life Tuesday! I am taking a photo every day in 2010 and putting them together in an album to create a unique keepsake of this year for our family. Be sure to check in on what others are doing with their project over at
The Mom Creative
!
Sunday, September 26th - Our friends welcomed Baby Kole into their family at the end of July and we finally got to make the drive to visit them today. Isaiah was so sweet with the little guy and kept saying he wanted a baby sister!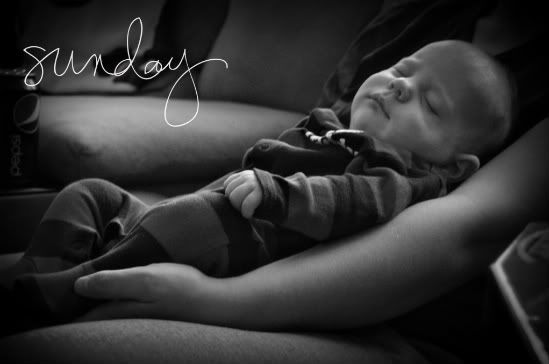 Monday, September 27th - All decked out for Monday Night Football (do NOT even ask me how I feel about the result of that mess), my boys actually spent a good amount of time playing so nicely together that I just had to document it.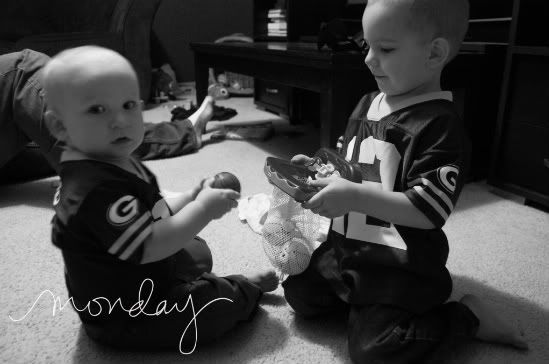 Tuesday, September 28th - The Wisconsin River has been experiencing some major flooding and the dam just down the road from Evan's work is
wide open
. I haven't seen it look like that since 2008 when our basement flooded.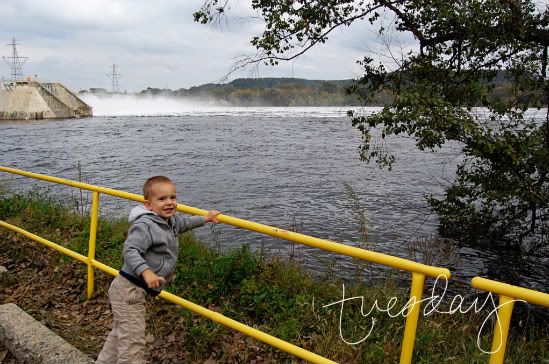 Wednesday, September 29th - Isaiah's Halloween costume arrived in the mail today and he was too excited not to put it on immediately. He ran around the rest of the night as Spiderman!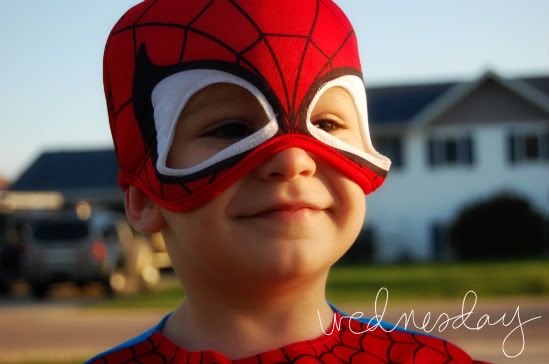 Thursday, September 30th - I swear, this child is going to bust out full sentences any moment now.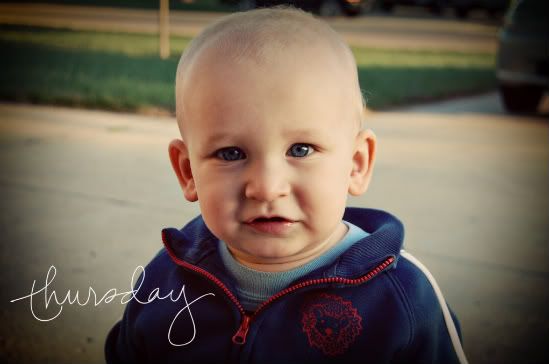 Friday, October 1st - Micah is trying to walk along the wall, the fridge, the couch, whatever he can use to support himself. So far no solo steps, but I imagine that isn't too far off!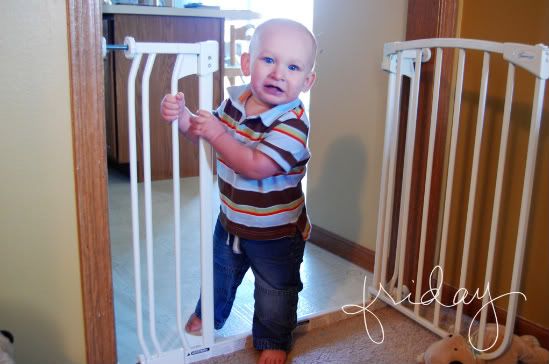 Saturday, October 2nd - Isaiah and I went for a walk after supper and he freaked out slightly when the horse at the end of the road came right up to him. Isaiah waved and said, "Hi Horsee!"