Welcome once again to Project Life Tuesday! I am taking a photo every day in 2010 and putting them together in an album to create a unique keepsake of this year for our family. Be sure to check in on what others are doing with their project over at
The Mom Creative
!
Sunday, November 21st - While I was at work, the boys enjoyed one of their favorite games - "push the truck." Every once in a while, they will send the truck rolling back and forth between them for a
solid
three minutes. Bliss!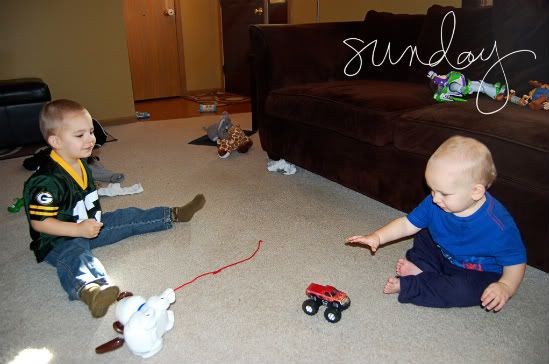 Monday, November 22nd - Our first day in Chicago! No kids....just us and the big city. We enjoyed pizza at Gino's East, shopping on Michigan Ave, and then travelled through the pouring rain to a flooded Navy Pier for dinner. Hey, I had a Groupon!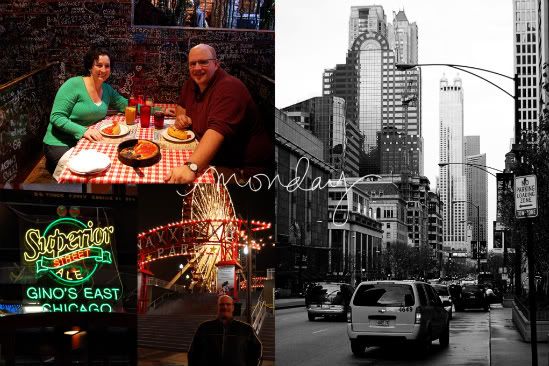 Tuesday, November 23rd - Day 2 in Chicago was all about the Shedd Aquarium. We spent a good four hours or so there and then headed to "The Bean" to complete our short little getaway. We had such a great time!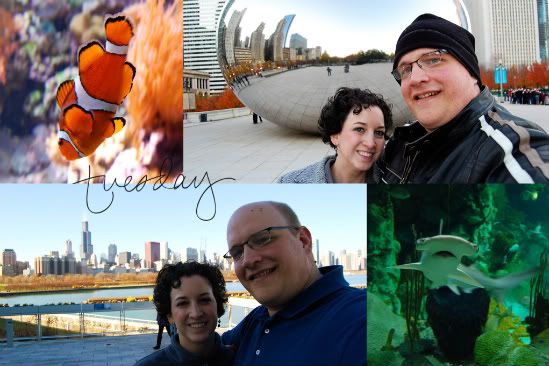 Wednesday, November 24th - Safe and sound at Evan's parents' house for Thanksgiving, the "Michigan Kooimans" demonstrate what true quality family time is all about.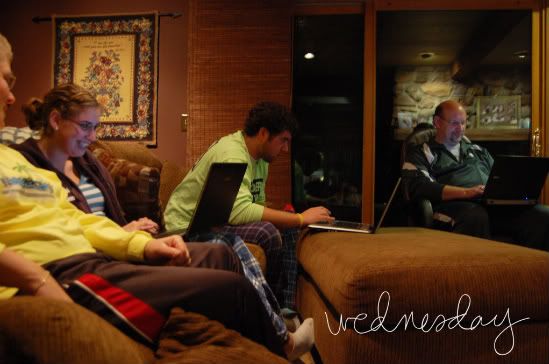 Thursday, November 25th - Yup, I missed that face while we were in Chicago. Happy Thanksgiving!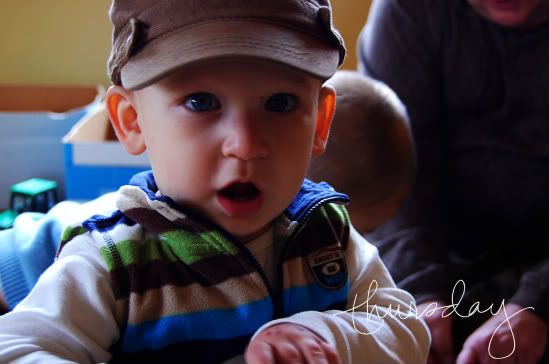 Friday, November 26th - This is what happens when I'm at work and the boys decide they want to "play pillows" with Daddy. Craziness!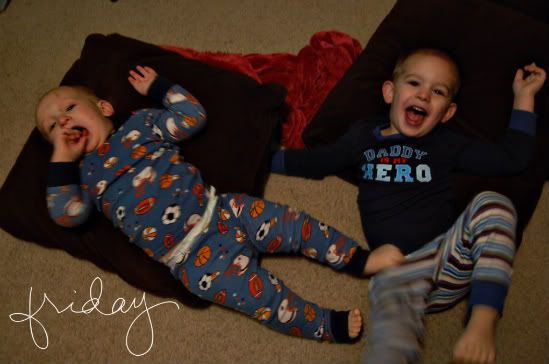 Saturday, November 27th - I know he's just trying to be affectionate, but if I had a nickel for every time I have hollered at Isaiah for dang near pulling his brother's fingers clean off, I could go buy my minivan.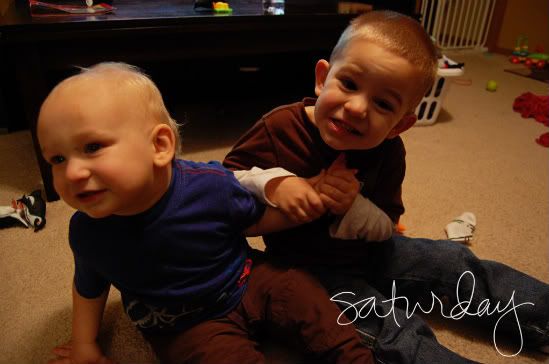 I don't know about you, but this week was exhausting!! I'm about two months (give or take a week or two) behind on writing out my hand-written journaling for the Project Life album. Looks like I'll have a project to do after New Year!
Hope you have a great week!