Welcome once again to Project Life Tuesday! I am taking a photo every day in 2010 and putting them together in an album to create a unique keepsake of this year for our family. Be sure to check in on what others are doing with their project over at
The Mom Creative
!
Sunday, October 31st - Isaiah had so much fun being Spiderman for Halloween! He would never really smile for a photo though. I think he figured Spiderman needed to be serious.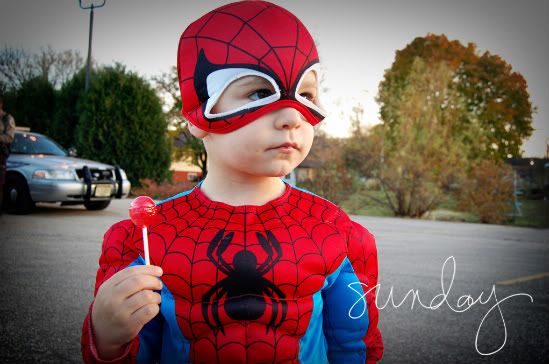 Monday, November 1st - I took the boys to Walmart today to try to find some discounted Halloween costumes to have on hand for playing dress up and we scored a Darth Vader costume and this pirate getup. Isaiah carried that hook around the store, went up to any stranger he saw and said, "Yarrrr!!!" He alternated off between wearing the pirate costume and the Darth Vader costume the rest of the night.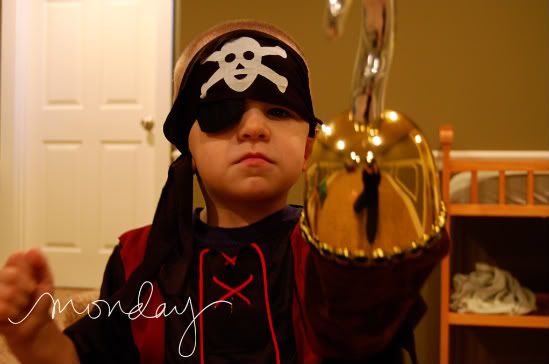 Tuesday, November 2nd - Toy Story 3 came out on DVD today, so we were at Target by 9:00 am to make sure we got our hands on a copy. I hid it from Isaiah so that Evan was able to surprise him with it when he got home from work. Isaiah was so excited!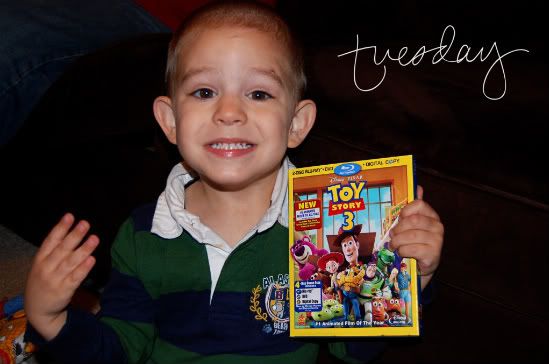 Wednesday, November 3rd - Yup, Micah is walking! He will only do it if you set him up on his feet and encourage him to walk to you. Even then, it's only for 8-10 steps or so. He still won't just get up and walk if he wants to get somewhere.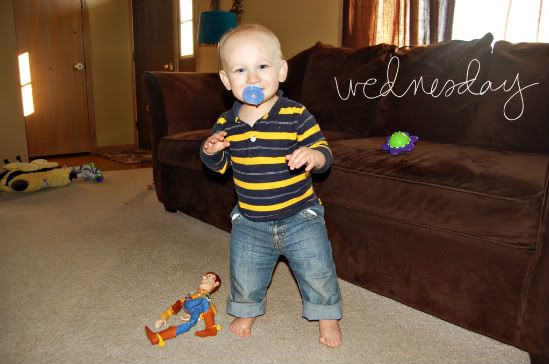 Thursday, November 4th - Today I made an appointment for Brian to get a haircut. Can you see why?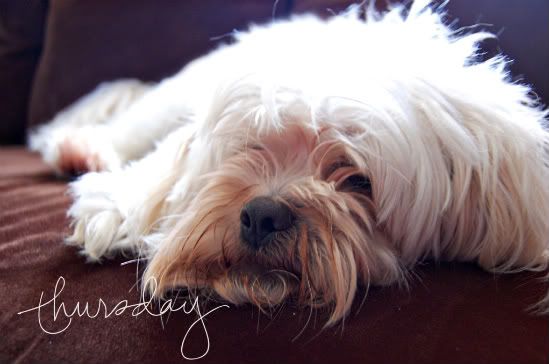 Friday, November 5th - Bathtime is always a real treat for these boys. They love every second of it. The only thing to get Micah more excited is when Mommy busts out the camera!
(Photo withheld due to super cute nekkid baby butts)
Saturday, November 6th - We went to the Overture Center to have Isaiah's three year photos taken by
Jenn Van Wyk
. Isaiah was a perfect gem! He smiled on command, sat where he was supposed to, and behaved himself. I can't wait to see the photos!
Have a fabulous week!