Welcome once again to Project Life Tuesday! I am taking a photo every day in 2010 and putting them together in an album to create a unique keepsake of this year for our family. Be sure to check in on what others are doing with their project over at
The Mom Creative
!
Sunday, December 19th - Isaiah felt like such a big dude when Daddy let him use the big tools to help fix our coat hooks.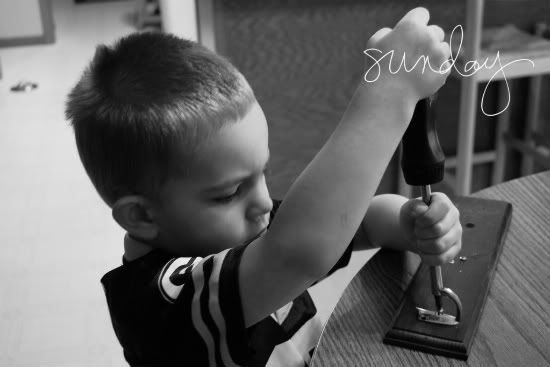 Monday, December 20th - One of Evan's biggest strengths as a Daddy is his willingness to be silly to get giggles out of his boys. He won't hesitate to put a mixing bowl on his head if it gets the laugh!
Tuesday, December 21st - I was shocked at how much Evan actually let Isaiah do when they baked cookies together. That little boy was putting the butter in the microwave, dumping flour in the mixing bowl, using the rolling pin, and placing cookies on the baking sheet. I was really impressed with how well he listened and helped his Daddy.
Wednesday, December 22nd - It's amazing how God creates two brothers so differently. They look very different, they have very distinct personalities and tastes, but are both so incredibly silly.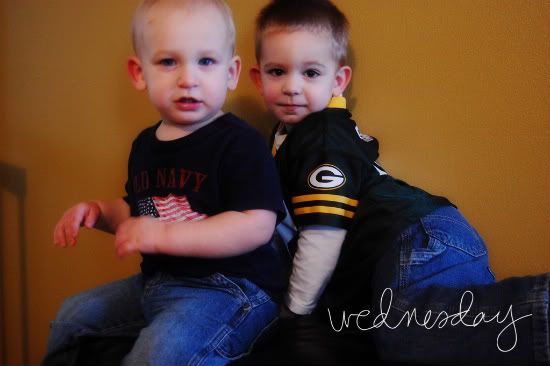 Thursday, December 23rd - Day One of our Christmas extravaganza! We went to my grandmother's house for a big gift-opening for all the great-grandkids. My boys had a ball opening all their presents and playing with their cousins. And check out Micah in my sister's hat.....so cute!
Friday, December 24th - Christmas Eve! Both kiddos were spoiled beyond comprehension today, but Micah just repeatedly cracked me up with his expressions and reactions when enjoying the holiday. (And those PJs are killing me!)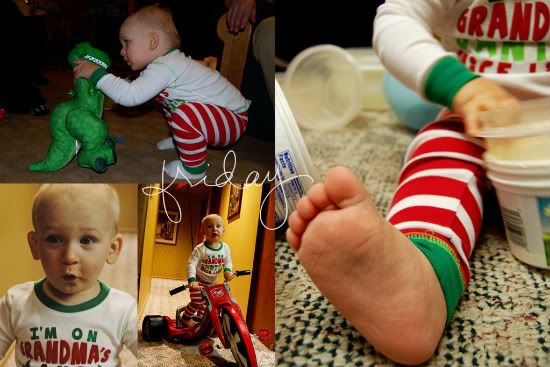 Saturday, December 25th - Christmas Day found us much better rested than the previous day and we made the rounds to three more celebratory locations. And yes, the boys got MORE presents! We got to spend a lot of quality time together as a family, but we were certainly happy to head home and pass out in our own beds.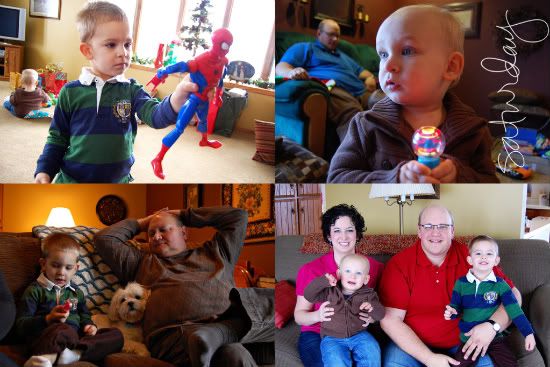 I hope you had a wonderful holiday! Thanks for checking out my photos this week.