Welcome once again to Project Life Tuesday! I am taking a photo every day in 2010 and putting them together in an album to create a unique keepsake of this year for our family. Be sure to check in on what others are doing with their project over at
The Mom Creative
!
Sunday, November 28th - Our neighbors invited us to the starlighting ceremony in one of our neighboring towns. They let us use their backpack carrier so Evan could carry the Blond Beast on his back for the hike up the steep hill to the star. Micah cried practically the whole time, Isaiah peed his pants, and we found out that "Frosty the Snowman" has
way
too many verses. We had a great time though!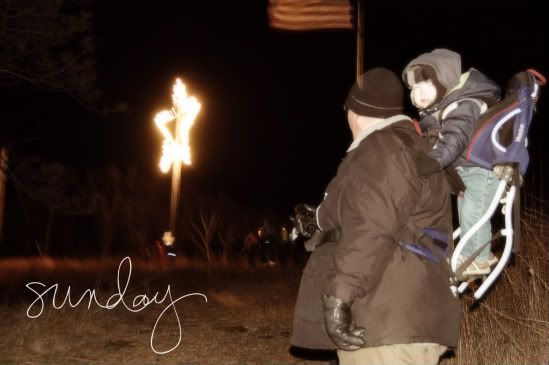 Monday, November 29th - This is Isaiah's best attempt at a thumbs-up.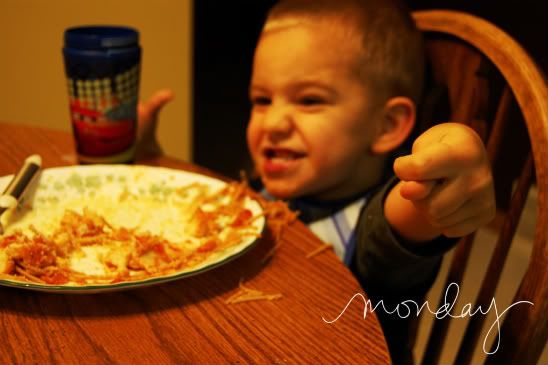 Tuesday, November 30th - I couldn't resist snapping this shot of Isaiah engrossed in watching his movie. I can't get over how he looks like such a big kid now!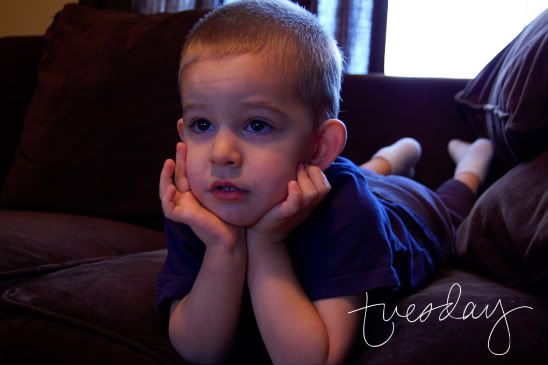 Wednesday, December 1st - The first snowflakes of the winter fell from the sky today! No accumulation, but it was enough to get Isaiah pretty excited.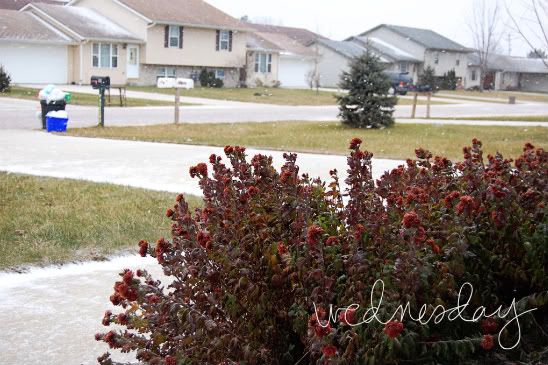 Thursday, December 2nd - Every time I hollered at Micah to get his feet off the table he would giggle and wiggle his toes at me!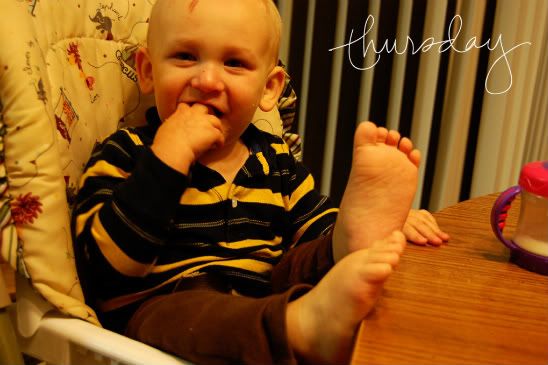 Friday, December 3rd - You can tell how often Isaiah does this whole launchpad act by looking at how nonchalant Brian (our dog) is as watches the action.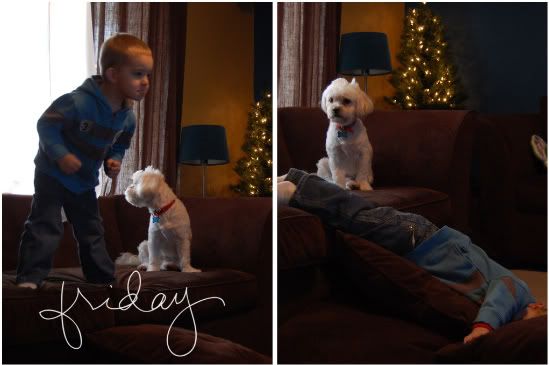 Saturday, December 4th - Now that's a snowfall! We got hit with about 3 inches of snow overnight so Evan bundled the kids up and took them out to play. Isaiah made snow angels and helped shovel the driveway and Micah just struggled to stay upright!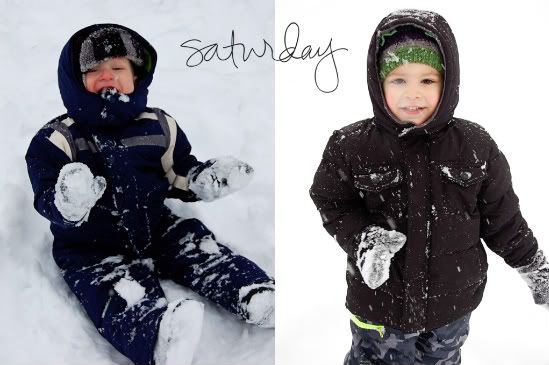 Have a great week!