Welcome once again to Project Life Tuesday! I am taking a photo every day in 2010 and putting them together in an album to create a unique keepsake of this year for our family. Be sure to check in on what others are doing with their project over at
The Mom Creative
!
Sunday, December 5th - Going to a show at American Players Theatre is always a treat for me, but it was particularly special to be able to usher for a show in December! I saw
The Gift of the Magi
in the Touchtone Theater after a festive, wintry walk up the snow-covered path.
Monday, December 6th - Hug or choke hold? Hard to tell, but at least they're smiling!
Tuesday, December 7th - We're trying to encourage Isaiah to at least
try
his vegetables. More often than not, it ends up resulting in a "one bite meltdown." I'm hopeful that he will like to eat a better variety of foods
someday
.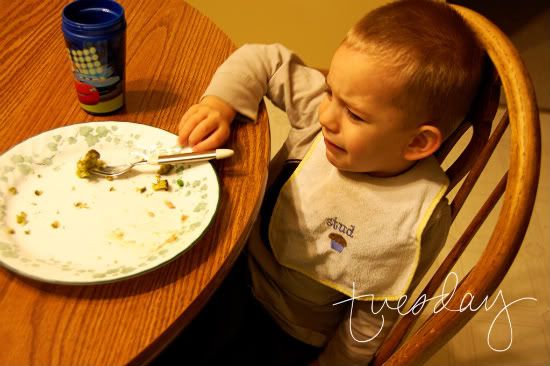 Wednesday, December 8th - Micah has a hard time walking in his snow pants and boots, so he tends to spend most of his time outside flopping around like a seal. Still, he has a good time!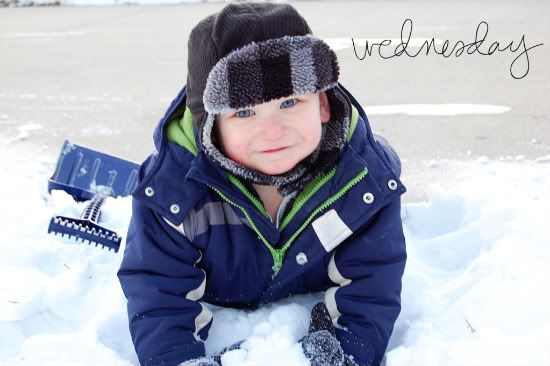 Thursday, December 9th - Isaiah got a huge Play-Doh set for his birthday from his aunt and uncle that finally got busted out today. I had to hover like a hawk to keep him from mixing the colors together!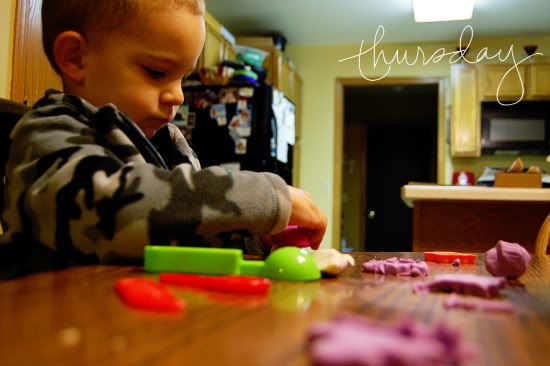 Friday, December 10th - I love this goofy boy!
Saturday, December 11th - Evan got most of the Christmas presents wrapped last night and they now sit nestled by our Christmas tree. I can only hope my toddler terrors will leave them that way until Christmas!
Thanks for stopping in and have a great week!