Welcome once again to Project Life Tuesday! I am taking a photo every day in 2010 and putting them together in an album to create a unique keepsake of this year for our family. Be sure to check in on what others are doing with their project over at
The Mom Creative
!
Sunday, December 12th - After the overnight snowstorm, our FOX station was knocked out which meant we couldn't watch the Packer game! Evan was trying to find it on the radio so we could at least listen to it, but even that wasn't working out as planned! The TV station did come back on after about a quarter of play, but it really didn't matter since my team ended up losing miserably!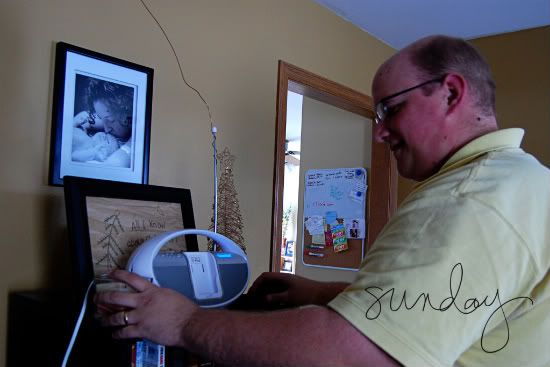 Monday, December 13th - It was really,
really
cold as I was getting ready to leave the house with the boys. Roads were glare ice. Not a fun morning!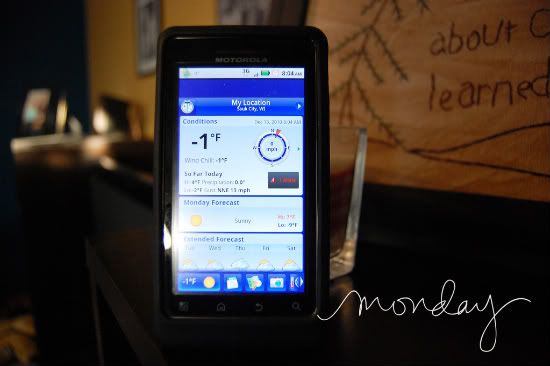 Tuesday, December 14th - We stayed off the roads and remained safe and sound at home today. I checked on Isaiah during his nap and I couldn't resist taking this photo of my sweet boy.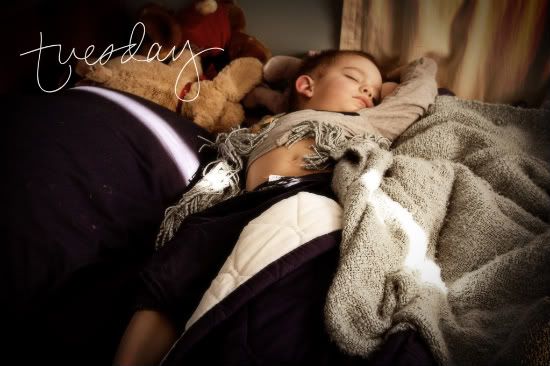 Wednesday, December 15th - Proud Mommy moment of the week for me: My kids watched
It's a Wonderful Life
, my favorite Christmas movie and actually enjoyed it! Isaiah kept asking, "Where Mary, Mommy?" I think he likes her. :)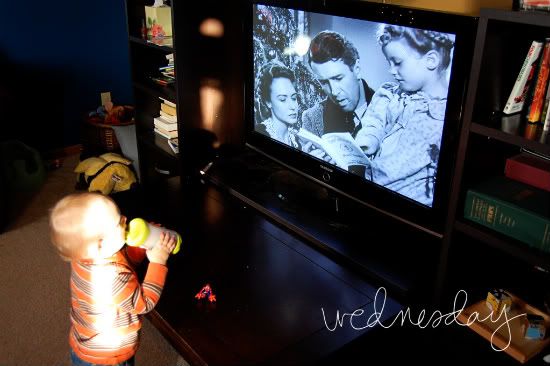 Thursday, December 16th - Will he still be flashing me that gorgeous smile ten years from now? I sure hope so.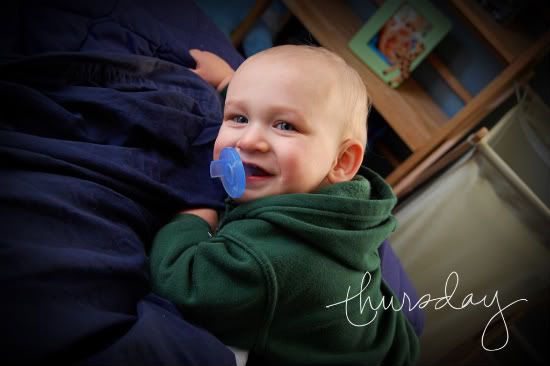 Friday, December 17th - And when he's not smiling and flashing those baby blues, he's smirking through a face full of food. That's my Micah!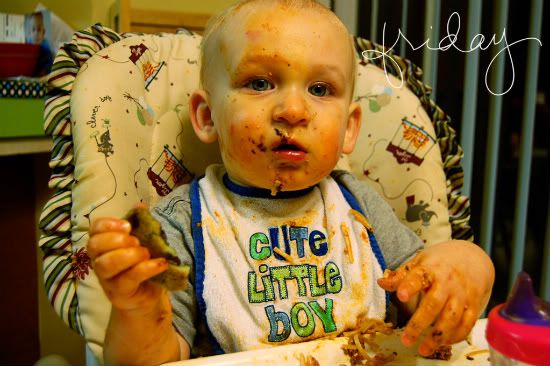 Saturday, December 18th - I picked up this Baby Alive doll as a Christmas gift for our best friends' daughter, but my boys were very interested in playing with it. I had to sneak it out of the room to wrap it!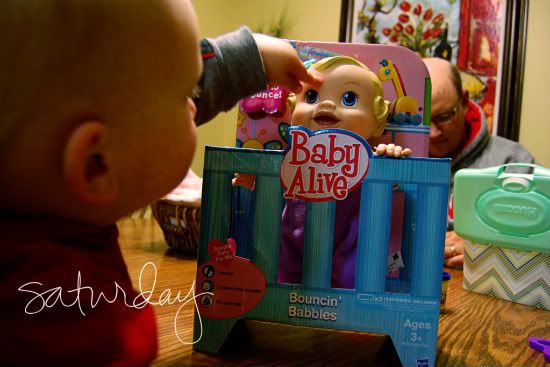 It's so hard to believe that this year is almost over and I've completed almost an entire year of taking photos every single day! Merry Christmas and I hope you have a wonderful week!