Hello and welcome to Project Life Tuesday! I am taking a photo every day in 2011 and putting them together in an album to create a unique keepsake of this year for our family. If you're new to Project Life, I hope you enjoy the journey of documenting your life as you live it. I chose to go the photo every day route, but there are many ways to make this project work for you. If you'd like to see my 2010 Project Life photos, click on the Project Life link at the top of the page. Be sure to check in on what others are doing with their project over at
The Mom Creative
!
Sunday, January 2nd - My Badgers may have lost the Rose Bowl on Saturday, but the Packers clinched a playoff berth with a win over the Bears today!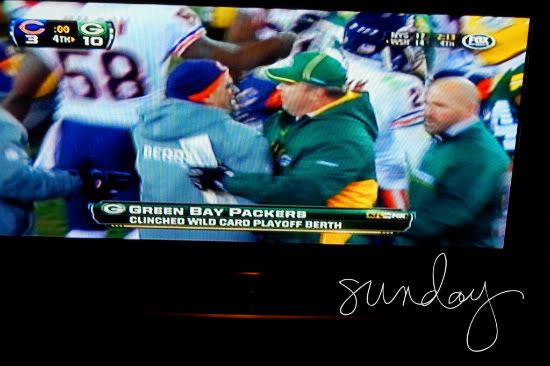 Monday, January 3rd - We try to keep Isaiah from hitting us with his lightsaber, but he just
loves
to "stab" his Daddy with it to watch his reaction.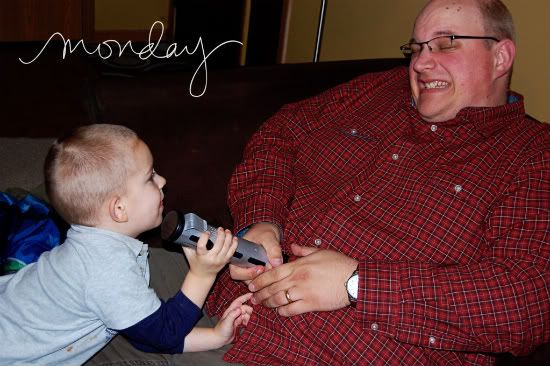 Tuesday, January 4th - If you ask Micah, "Where's your belly?" he will happily oblige and lift up his shirt to poke that portly baby tum. I love it.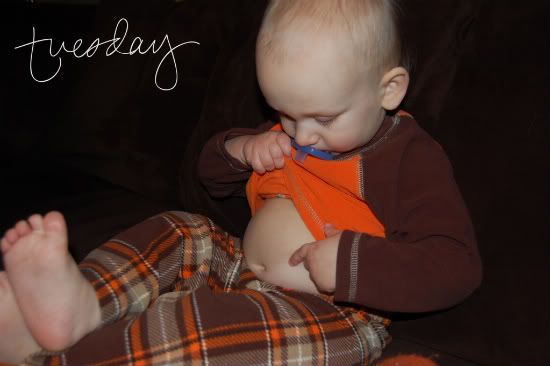 Wednesday, January 5th - Instead of flipping channels to find the least objectionable show to watch, we've been popping in episodes of
The Big Bang Theory
. I honestly find it to be one of the funniest shows on TV. Really going to need to watch for a sale on Seasons 3 and 4!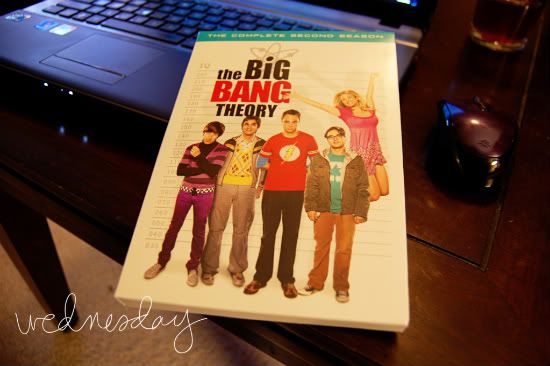 Thursday, January 6th - I don't have all the photos printed yet, but I have officially finished writing all the journaling cards in my Project Life 2010 album. Yay! All that's left is to add in the final couple weeks worth of photos and figure out what to do with the additional 12x12 paper that came with the kit.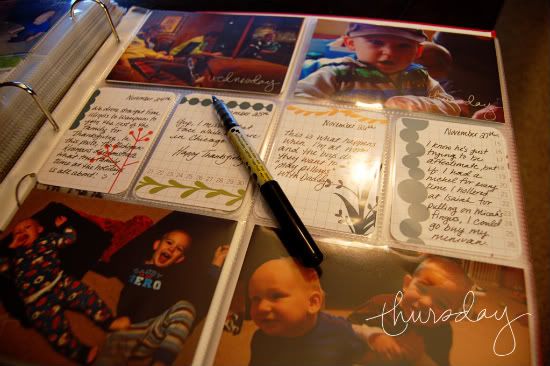 Friday, January 7th - This was my attempt at a healthy lunch for the boys - kiwi, oranges, diced ham, a hot dog, and a pumpkin nut muffin. I'm calling it a victory since my picky eater actually ate his whole meal for a change. Micah, no surprise here, finished his plate too.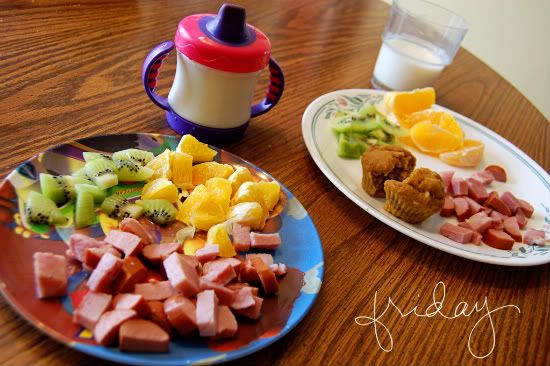 Saturday, January 8th - I met up with my sister-in-law for a little girl date and we stopped in at Anthropologie before seeing
Black Swan
. Two things: 1. That store is amazing and I am super-bummed I didn't win the $250 gift certificate from
The Pioneer Woman
. 2.
Black Swan
was crazy, creepy, and seriously amazing.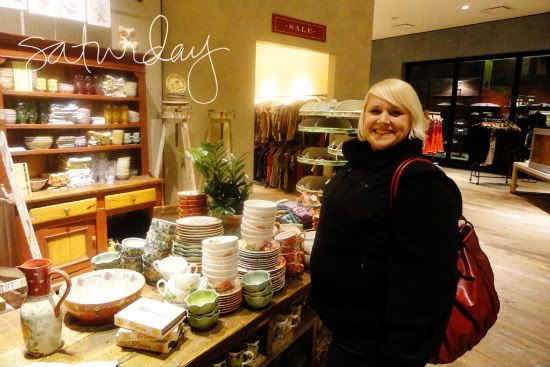 Are you taking on Project Life this year? Introduce yourself! I hope to see you this whole year as we document life!