Hello and welcome to Project Life Tuesday! I am taking a photo every day in 2011 and putting them together in an album to create a unique keepsake of this year for our family. Be sure to check in on what others are doing with their projects over at
The Mom Creative
!
Sunday, January 16th - What is it about pillow fights that kids just love so much? Isaiah just loves to grab a pillow and start wailing on one of us.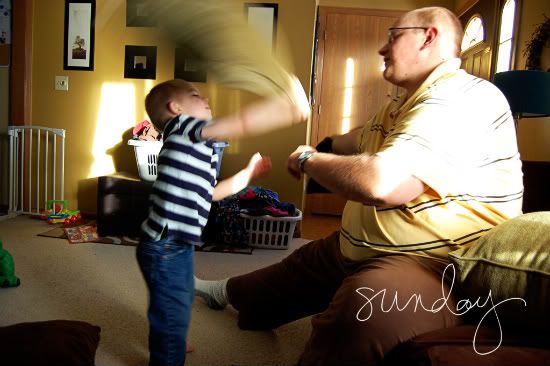 Monday, January 17th - It snowed all day long today! I can't remember the last time school has closed early due to snow, but the high school cancelled classes at 1:00 this afternoon. It looked like we were sitting inside a snow globe.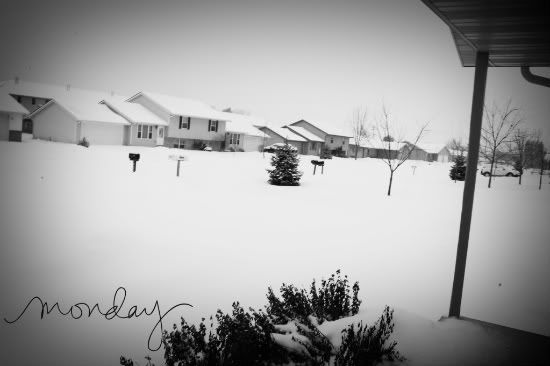 Tuesday, January 18th - Micah's 16 month checkup! He has officially landed back on the charts, weighing in at 30 pounds, 9 ounces (97th percentile). I can really tell how much he has leaned out in the last 4 months because he actually has a neck in this photo!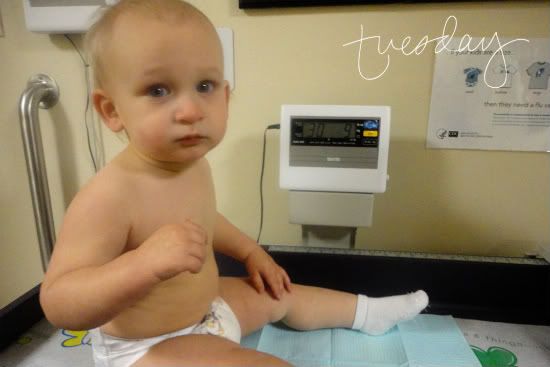 Wednesday, January 19th - I don't even know what Micah was focused on in this photo, but I love how the light bounces off his hair, how he's sitting, and how he just looks like such a little dude already.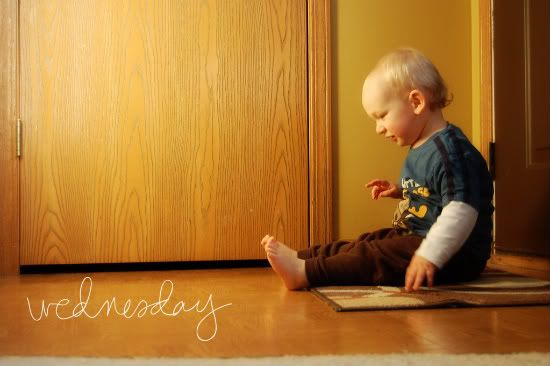 Thursday, January 20th - Micah received a bumblebee Pillow Pet for his birthday in September. Isaiah then claimed it for his own. Shortly after that, Brian (our dog) chewed off the bumblebee's antennae. The nose was soon to follow. Now Isaiah is the proud thief of a deformed, mangled, noseless Pillow Pet.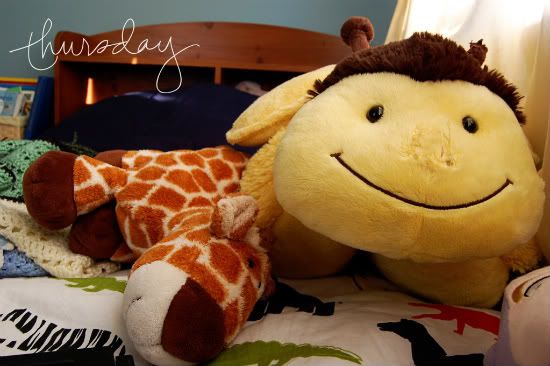 Friday, January 21st - It took Isaiah until he was dang near 2 full years old to be interested in sitting and reading a book. Not so with Micah. This kid has loved to read books with us for months now and has even started grabbing them and flipping through them on his own. Here, he is raiding his brother's book basket. Revenge for the Pillow Pet perhaps?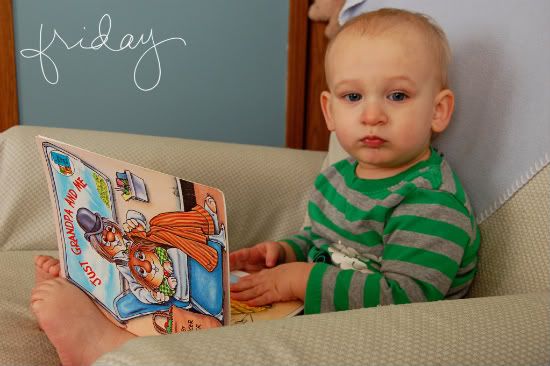 Saturday, January 22nd - Our best friends' daughter, Ali, had her 3rd birthday party today! As you can probably tell, it was a Toy Story themed birthday party and Ali just loves Jessie! She rode her "Bullseye" around the room and put on a great party. Happy Birthday Ali!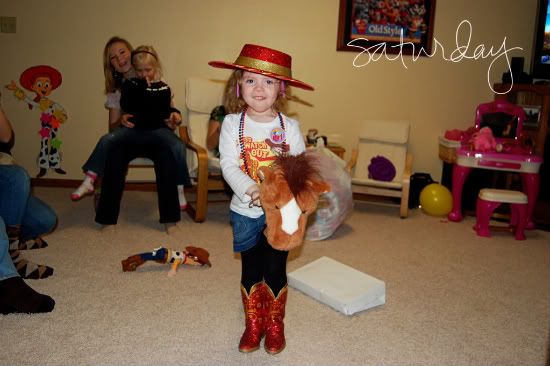 Have a blessed week!