Hello and welcome to Project Life Tuesday! I am taking a photo every day in 2011 and putting them together in an album to create a unique keepsake of this year for our family. Be sure to check in on what others are doing with their projects over at
The Mom Creative
!
Sunday, January 30th - One of my favorite things to do is to snuggle and watch a movie with my boys. It's rare to get Micah in on it too! He is usually much more interested in sitting by himself.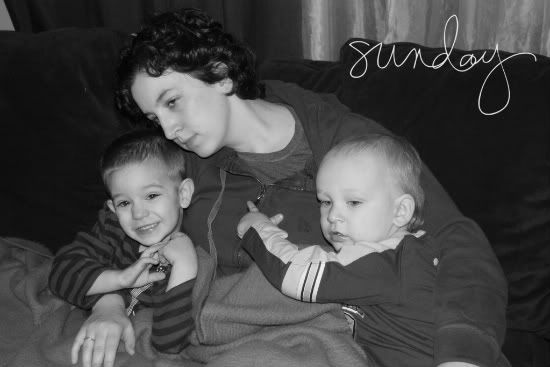 Monday, January 31st - Here Micah is sitting in the boys' "shopping cart" taking care of the "groceries." I have no idea why he isn't wearing a shirt, but it sure is cute!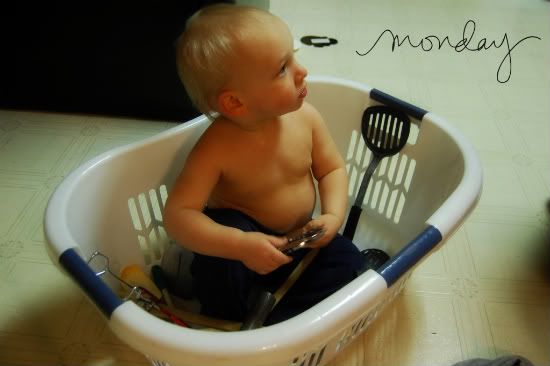 Tuesday, February 1st - Micah woke up today with a fever and was super crabby all day long. He didn't want to eat, sleep, or smile. Turns out, he was working on cutting two of his bottom molars!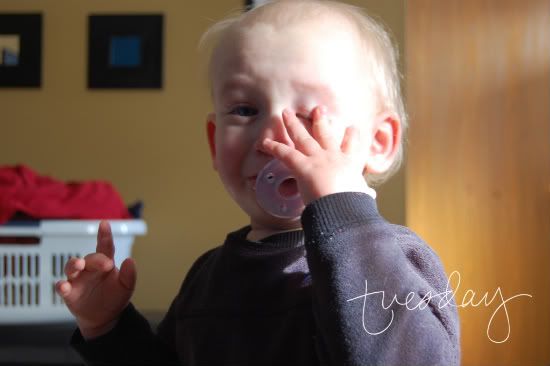 Wednesday, February 2nd - Our second snow day of the week! About 18 inches of snow fell overnight, so the boys and I spent another day together in snuggle mode.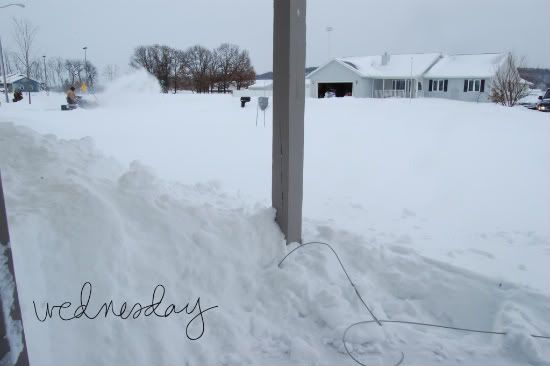 Thursday, February 3rd - Things have been
slow
at the restaurant lately. Very slow. What you see here is the total amount I made for the night. Ouch!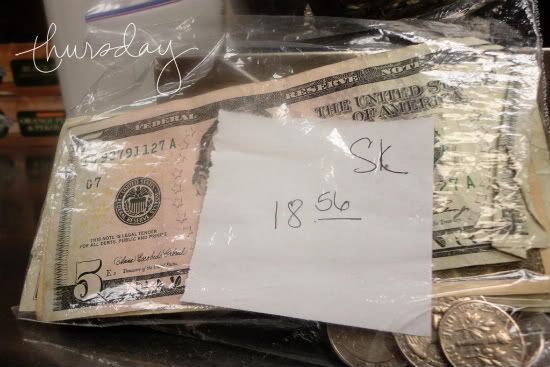 Friday, February 4th - Two days to go until the Super Bowl and I went to visit the "Prairie Dome," an enormous Packers helmet made out of snow and ice....right in the town where I work!
Saturday, February 5th - It was actually relatively warm this afternoon, so the four of us went out to play in the snow when I got home from work. With Daddy's help, Isaiah built his first snow fort!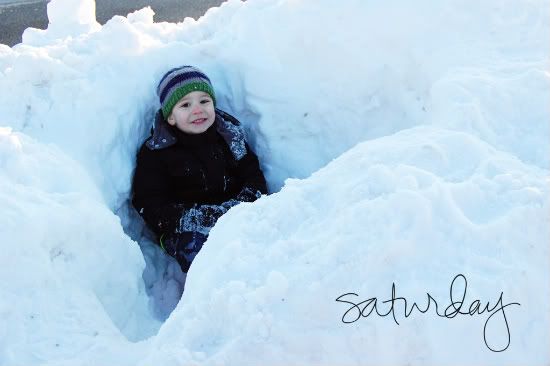 And just as a little sneak peek at next week's Project Life.....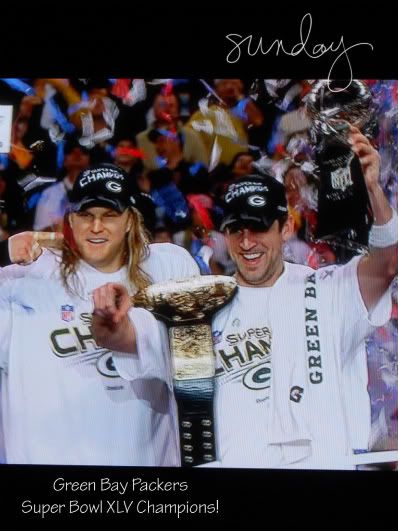 My week started off pretty amazing!! See you next Tuesday for another week of Project Life!