Hello and welcome to Project Life Tuesday! I am taking a photo every day in 2011 and putting them together in an album to create a unique keepsake of this year for our family. Be sure to check in on what others are doing with their projects over at
The Mom Creative
!
Sunday, February 6th - A day like today deserves two photos! The Green Bay Packers are Super Bowl Champs!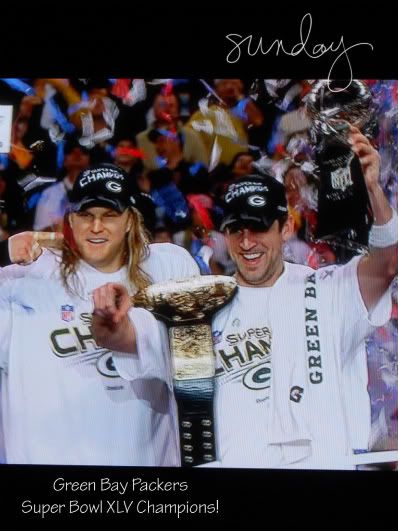 We headed to Evan's parents' house to watch the game and we even got a naked Micah to cheer for the Packers!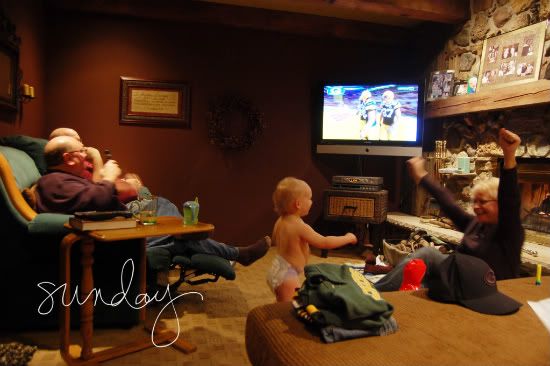 Monday, February 7th - The first thing I did Monday morning was to stop by Kwik Trip and buy two newspapers for my Project Life album to commemorate the Packers' victory. Later, I drove straight to Madison to buy my official Super Bowl Champions T-Shirt!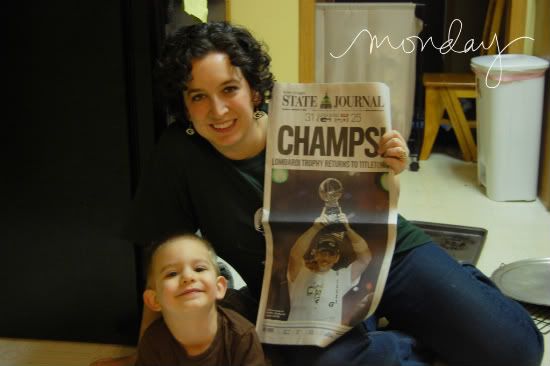 Tuesday, February 8th - My friends Julie and Auna invited me to a fondue party with their friends from church and oh. my. goodness. I had a serious belly ache by the time I left, but it was soooooo good.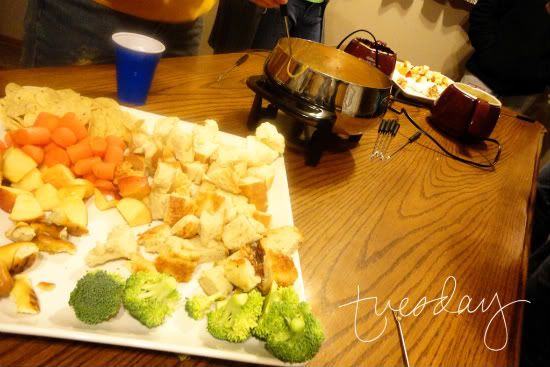 Wednesday, February 9th - Comfy couch, box of Veggie Tales videos, sippy cups of juice. All the elements a couple little boys need for a relaxing evening at home.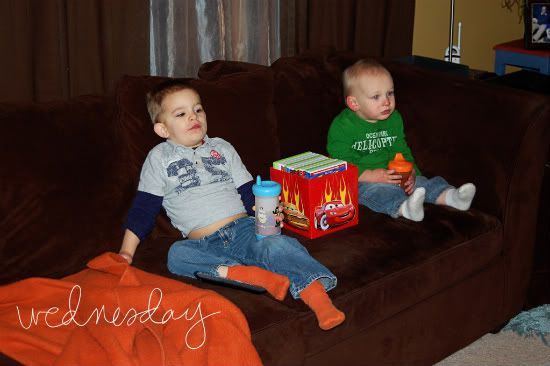 Thursday, February 10th - Snuggled in with a comfy blanket, Isaiah was sitting pretty with his Leapster Explorer and his best pal by his side.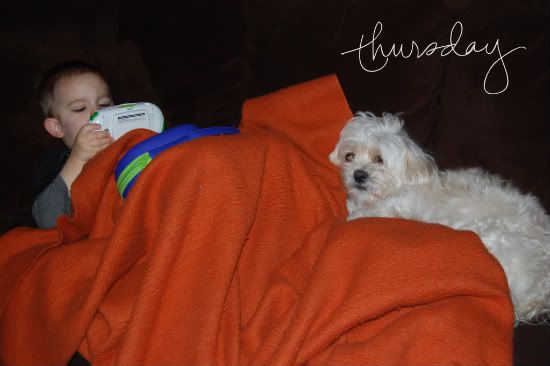 Friday, February 11th - Zim, one of our cooks at the restaurant, actually made a bet with me on the Super Bowl and he picked against the Packers! Tonight, he paid up. He had to wear this tiara for his entire shift and we all called him "Princess" for the evening. What a good sport!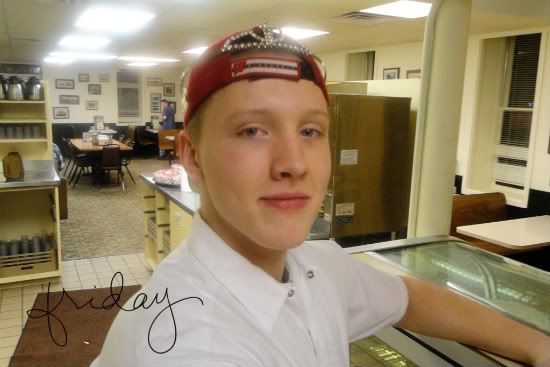 Saturday, February 12th - I picked up some Valentine cupcakes on the way home from work today and Micah was shoving them into his mouth as fast as he could!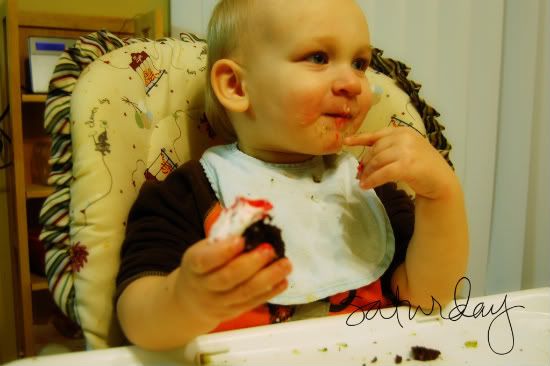 Enjoy your week!