Hello and welcome to Project Life Tuesday! I am taking a photo every day in 2011 and putting them together in an album to create a unique keepsake of this year for our family. Be sure to check in on what others are doing with their projects over at
The Mom Creative
!
Sunday, February 13th - The only caption I can think of to fit this photo is "Boys and Their Toys."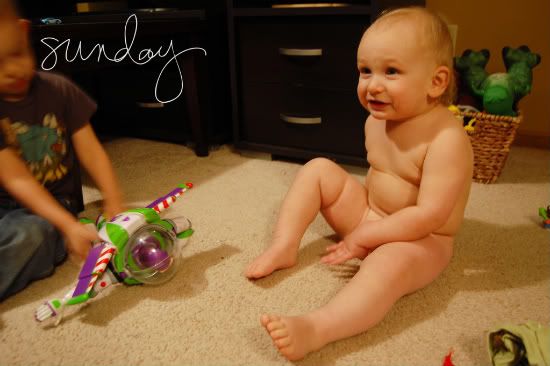 Monday, February 14th - Isaiah was lucky I was willing to share part of my Valentine's Day gift with him.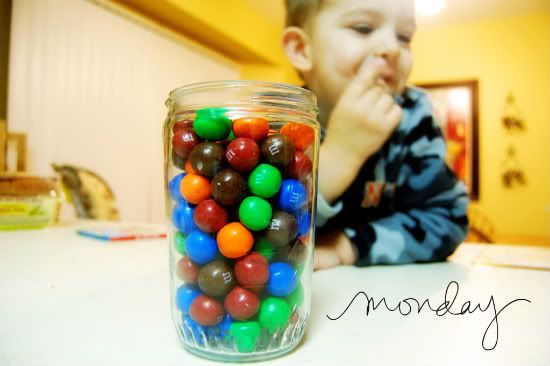 Tuesday, February 15th - I got home late after auditions, so we just headed to Culver's for dinner. Micah approved of the decision.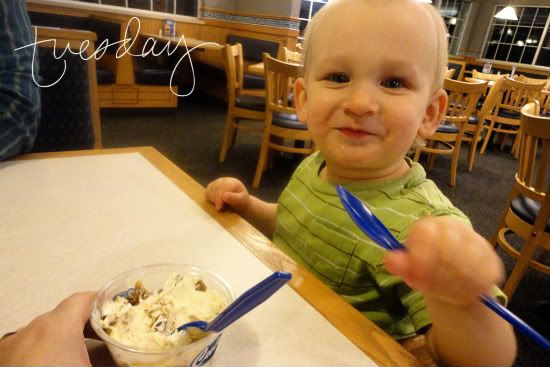 Wednesday, February 16th - My boys love to help with laundry.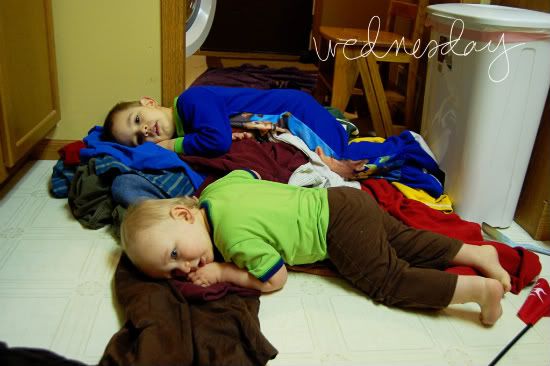 Thursday, February 17th - It's been a crazy week in my state. Governor Walker introduced a budget bill that has split our state in two and sent 70,000 or so people to the state capital to protest. It's been an extremely difficult week, regardless of which side of the issue you landed on.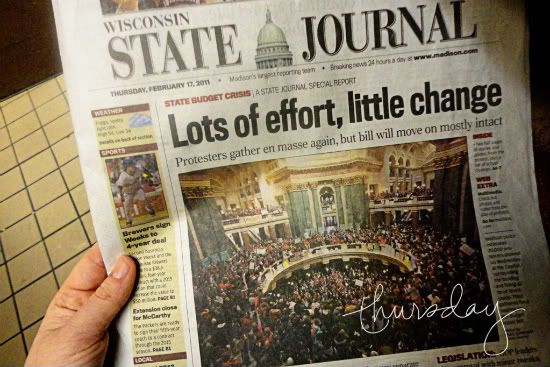 Friday, February 18th - We just sent the final payment on this credit card so it is 100%
paid off
! So fun to destroy another one! Only one more to go!
Saturday, February 19th - It doesn't matter what I'm trying to do in the kitchen; Isaiah is always right there, pulling his chair over and announcing, "I help you, Mommy!" This time, we were making brownies!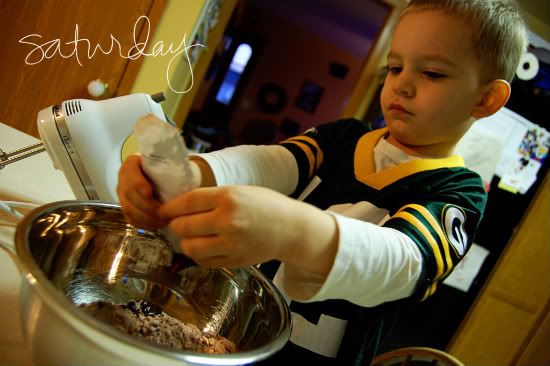 Here's to hoping that next week calms down a bit for us! Thanks for checking out Project Life!