Hello and welcome to Project Life Tuesday! I am taking a photo every day in 2011 and putting them together in an album to create a unique keepsake of this year for our family. Be sure to check in on what others are doing with their projects over at
The Mom Creative
!
Sunday, January 23rd - SO. HAPPY. When the defense snagged an interception to seal the win over the Bears, I jumped up into Evan's arms and screamed, "We're going to Dallas!!" Ok, so not "we" as in "us," but "we" as in my beloved Green Bay Packers. SO. EXCITED.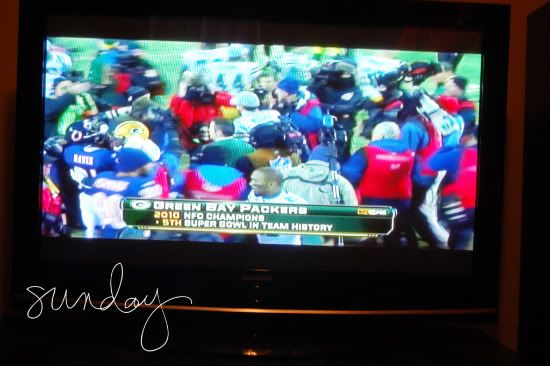 Monday, January 24th - The thrill of the win still lingered in our house on Monday and Micah was enjoying wearing his Mommy's Donald Driver jersey.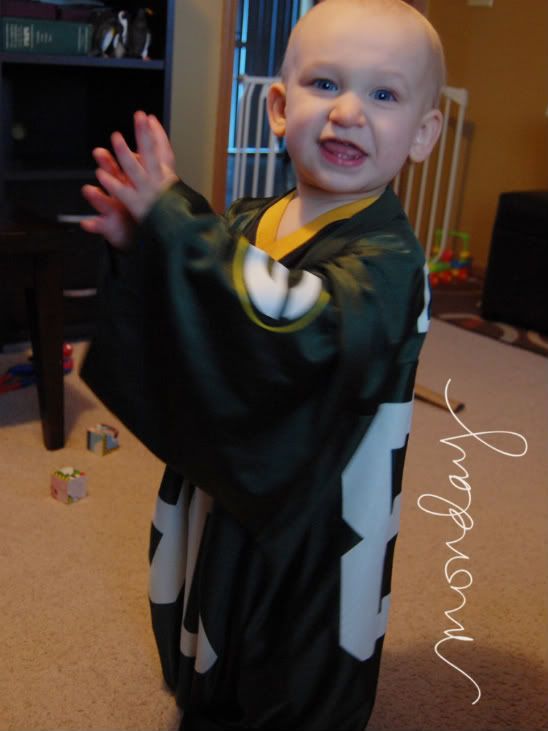 Tuesday, January 25th - The boys had a ball using this packaging paper to pretend they were falling victim to the "Death by Monkeys" attack from Toy Story 3....in the middle of the kitchen....while I was making supper.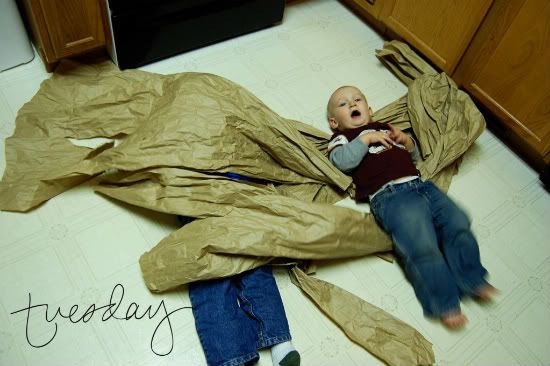 Wednesday, January 26th - Micah is so mischievous lately! He gets into anything and everything and then just smiles at you when you scold him. He is going to be such a little stinker!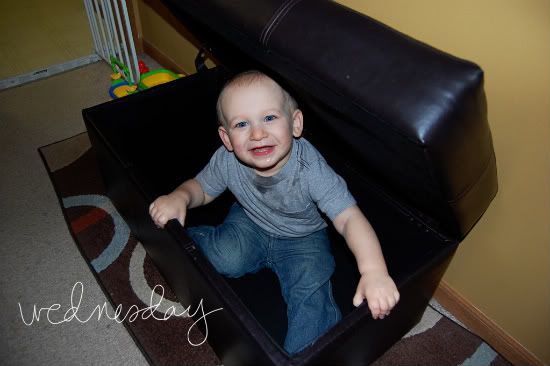 Thursday, January 27th - Speaking of Micah being a stinker, here is an awful phone photo of the little buggar running around in the employee area at the restaurant where I work. See? Trouble.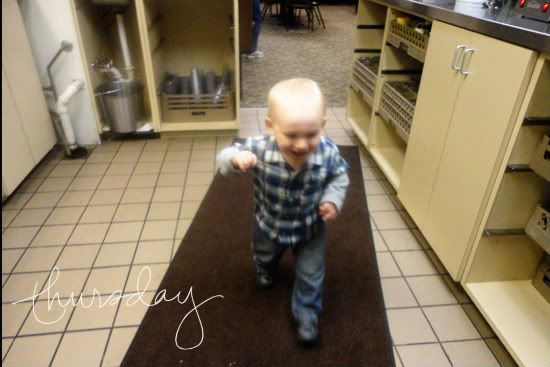 Friday, January 28th - I spent a little of my leftover Christmas gift money on a cute little ruffle pouch from
Gussy Sews
! Evan says he doesn't understand this new girlie phase of mine, that he doesn't even recognize me. The presiding theory is that it must mean the baby is a girl, but I don't buy it for a second!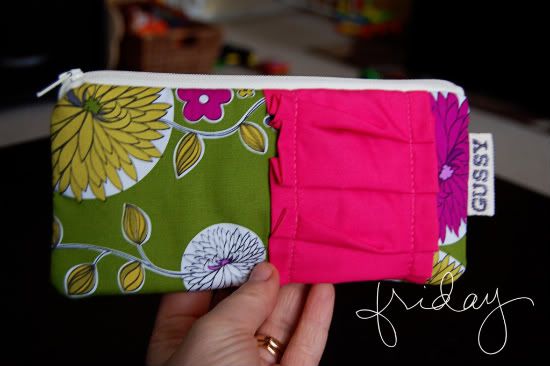 Saturday, January 29th - Evan's parents came over this afternoon and it didn't take Isaiah long to enlist his Grandpa in a game of "Fire Coming!" Basically, you just run around in a circle screaming "Fire coming! Fire coming!" and then you take off your clothes. Fun, huh?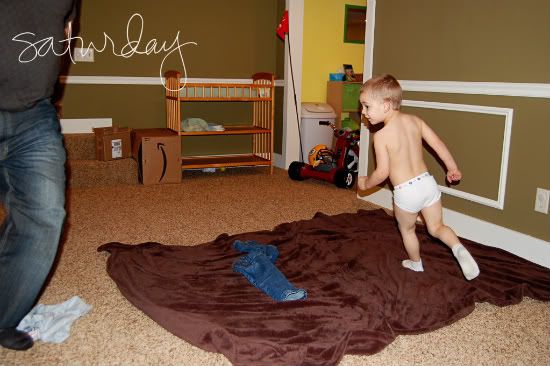 Looks like next week will have
more
snow photos (groan!!) and hopefully a photo of a repaired oven! (Yup, ours busted on Saturday while we were trying to bake the lasagna my in-laws brought. Not cool.) Have a great week!