Hello and welcome to Project Life Tuesday! I am taking a photo every day in 2011 and putting them together in an album to create a unique keepsake of this year for our family. Be sure to check in on what others are doing with their projects over at
The Mom Creative
!
Sunday, February 20th - In a spur of the moment decision, I gave Evan the go ahead to cut Micah's hair as long as we had the clippers out to do Isaiah's. It was hard for me to see my baby boy's curly locks fall to the ground, but I do actually like the way his hair looks after his big boy haircut.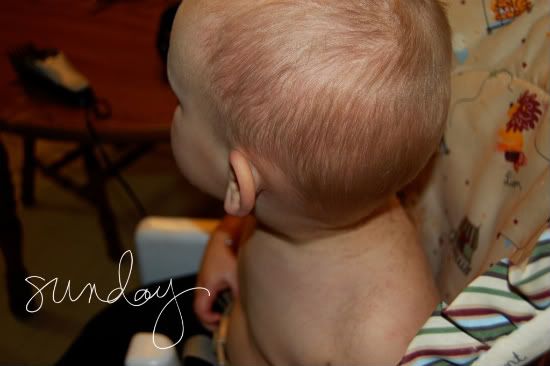 Monday, February 21st - Sometimes Micah feels like he has to protect his snack or his big brother will help himself.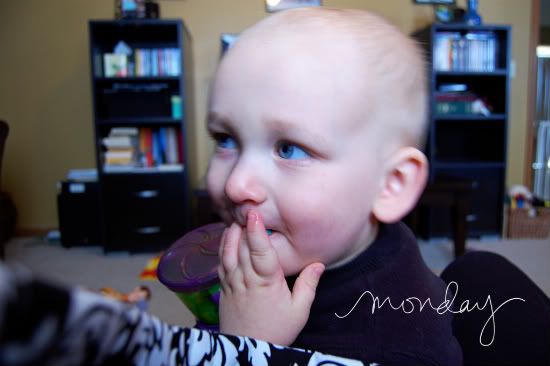 Tuesday, February 22nd - Both boys are feeling under the weather, but we managed to enjoy some time together with a book in Isaiah's room.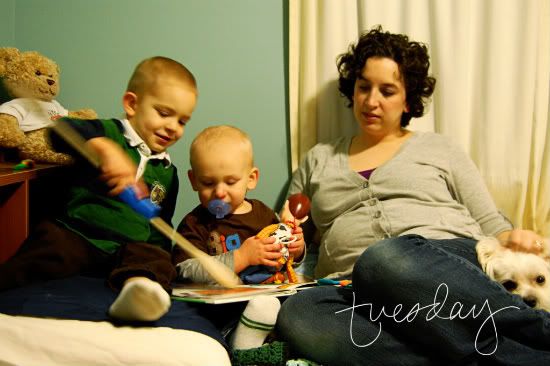 Wednesday, February 23rd - I was getting ready to make supper when Isaiah asked his typical, "Mommy, I help you?" question. I was digging in the cupboard for something, so I handed him my favorite casserole dish that I planned on using and asking him to hold it for me for a minute. About five seconds later, it shattered to the ground. Oh well!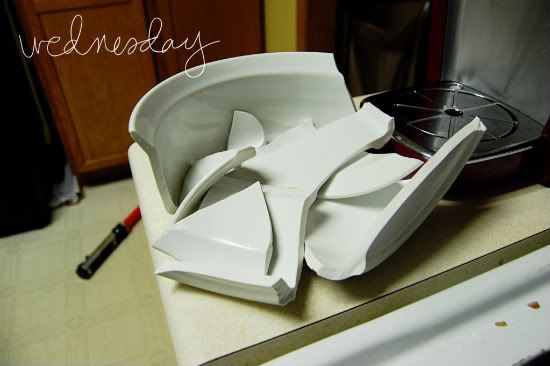 Thursday, February 24th - Oh yeah.....Micah is really sick now. He is miserable. Not sleeping, not really eating, and certainly not my usual smiling boy. Here's to hoping he feels better soon.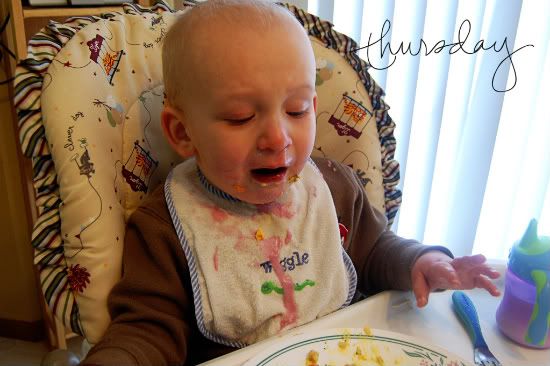 Friday, February 25th - These two photos really tell it all. Micah feels awful and Isaiah feels goofy.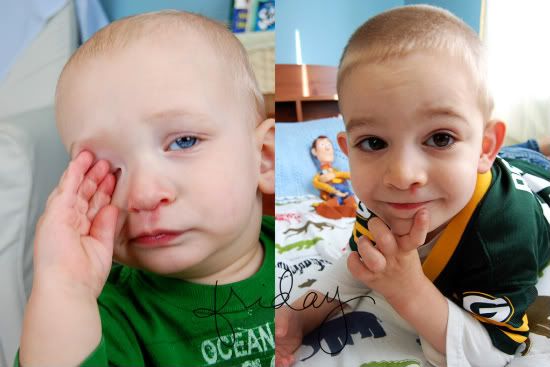 Saturday, February 26th - This week ended on a pretty low note. Evan and I had to drive separately to our hometown so he could be a pallbearer in his grandfather's funeral. After work, I drove up to attend a baby shower for a good friend of mine from high school. After leaving the shower, the snow had started to come down hard and I slid right through a stop sign and directly into a huge F-150. I had to call my husband to come directly from burying his grandfather to come rescue his wife from her car accident. I was fine, the other driver was fine, but it certainly was a rotten way to end the week.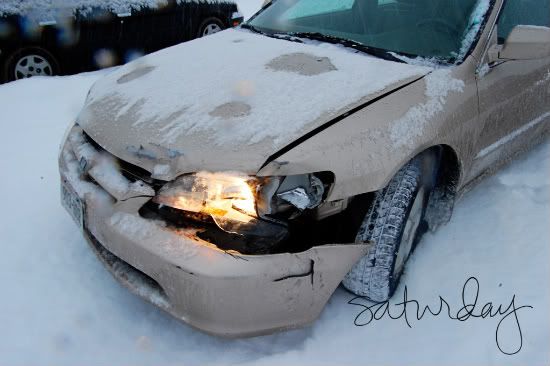 I'm keeping my fingers crossed that the coming week brings a surge of health into our house. We're all so over being sick!!