Hello and welcome to Project Life Tuesday! I am taking a photo every day in 2011 and putting them together in an album to create a unique keepsake of this year for our family. Be sure to check in on what others are doing with their projects over at
The Mom Creative
!
Sunday, March 20th - I can't think of many other things Isaiah would rather do than to have an intense lightsaber fight with his Daddy. Judging by his expression, I'd say Evan kind of enjoys it too!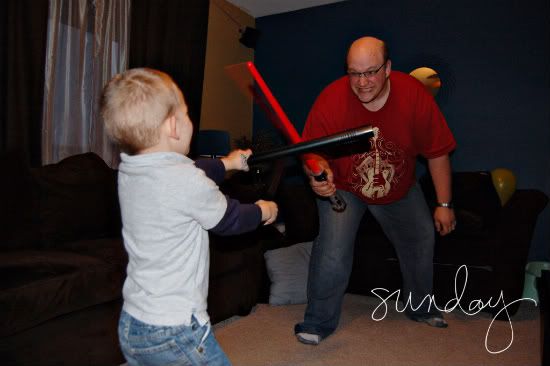 Monday, March 21st - After I successfully got both Isaiah and Micah down for solid naps (YAY!!!), I celebrated with some "me time" while they slept. A big glass of milk, a bag of Oreos, and a new book that had freshly arrived on my doorstep from Amazon. By the way, I highly recommend you read
Heaven is for Real
- rocked my world!
Tuesday, March 22nd - I had no choice but to bring the boys with my to rehearsal today, but they actually were really well behaved (for a 3 year old and 18 month old)! Micah alternated between running around in the seats and sitting on the stage and "coloring."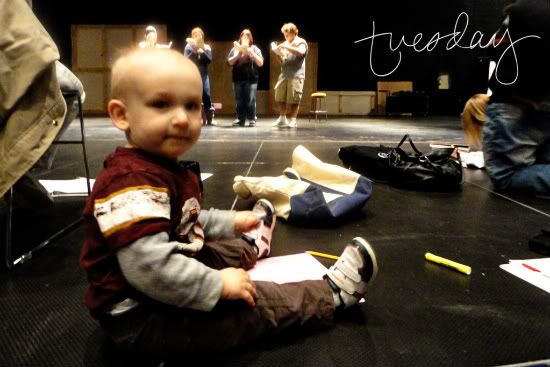 Wednesday, March 23rd - Such a copy-cat! If you look closely, you can see the bobby pin in Micah's hand that he's attempting to put in his hair. Sorry, baby! I think you'll need to grow a little more hair first.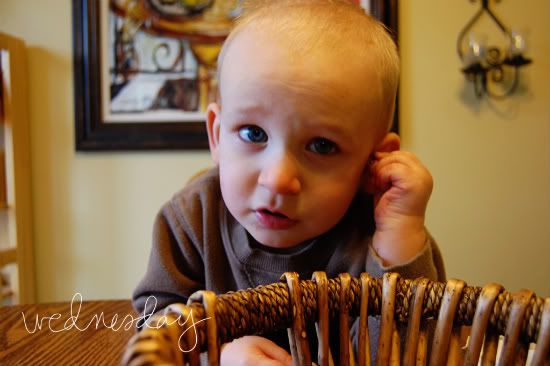 Thursday, March 24th - We recently discoverd that the boys
love
smoothies! Isaiah likens his to ice cream and Micah gobbles his up so fast that I'm not even convinced he actually tastes it.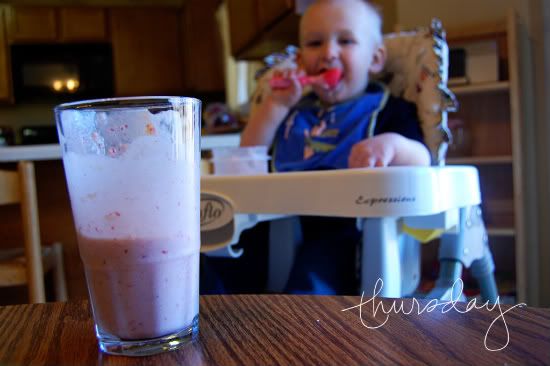 Friday, March 25th - My boss asked me to take some new photos of the pies for the restaurant's website. It can be tough to deny my sweet tooth sometimes when I'm walking by these beauties all day.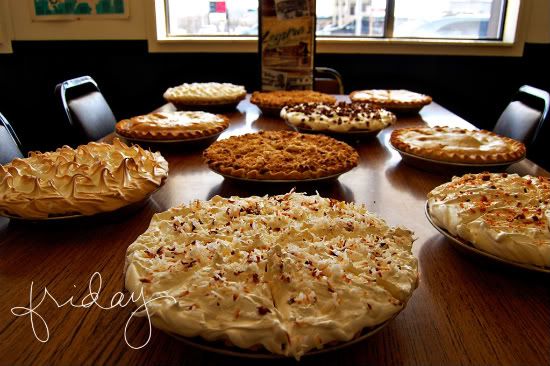 Saturday, March 26th - My car is fixed finally, so we met up with my in-laws at Culver's so we could swap vehicles. The sting of losing "Grandpa's van" was eased with supper at his favorite restaurant and a visit with Grandpa and Grandma!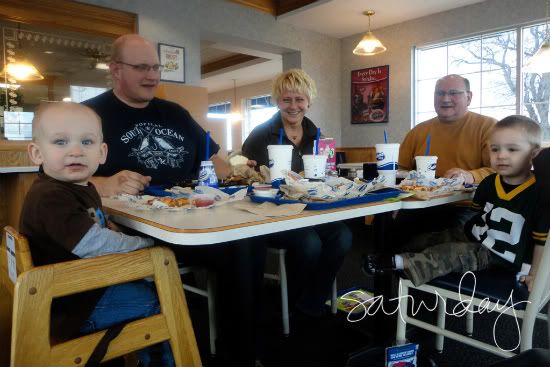 It should be interesting to see what kind of photos Spring Break brings to next week's Project Life! See you soon!
Disclosure: I used an Amazon Associates link in this post. Basically, it means that if you were to click on it and buy the book I liked up, I would earn a comission of about 2 cents or so. Just lettin' you know!