Hello and welcome to Project Life Tuesday! I am taking a photo every day in 2011 and putting them together in an album to create a unique keepsake of this year for our family. Be sure to check in on what others are doing with their projects over at
The Mom Creative
!
Sunday, March 13th - Evan caught this shot of Isaiah. What a handsome guy!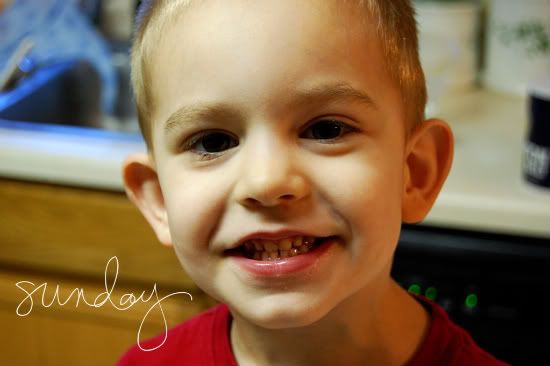 Monday, March 14th - This pack of onesies was on sale for only $3.99 and I just couldn't resist taking them home. Little baby girl clothing is so cute! Even if I don't end up getting to keep them for this baby, I'll definitely be able to give them as a gift.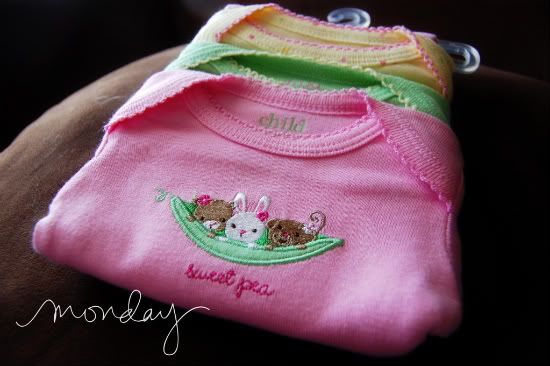 Tuesday, March 15th - Isaiah took an
epic
nap today where I actually had to go rouse him. Before waking him up, I managed to sneak a photo of my little guy sleeping.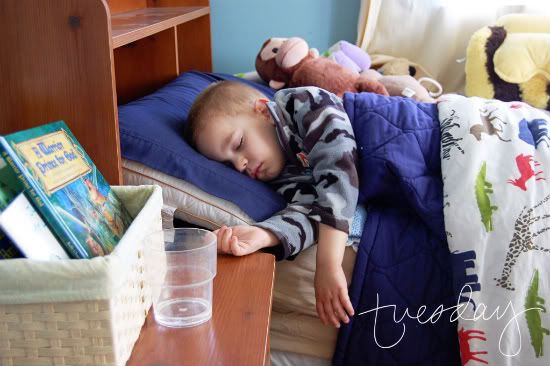 Wednesday, March 16th - Today was the first somewhat mild day of the coming spring and the boys and I just had to spend some time playing outside. They enjoyed drawing on the driveway with chalk and Micah ended up getting a lot of it all over his pants, shoes, and coat.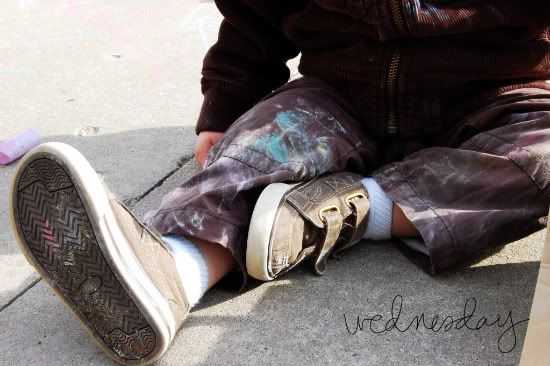 Thursday, March 17th - With the nice weather teasing us, Evan had to assemble the second Big Wheel the boys got for Christmas. Now they each have a "bicycle" to ride outside!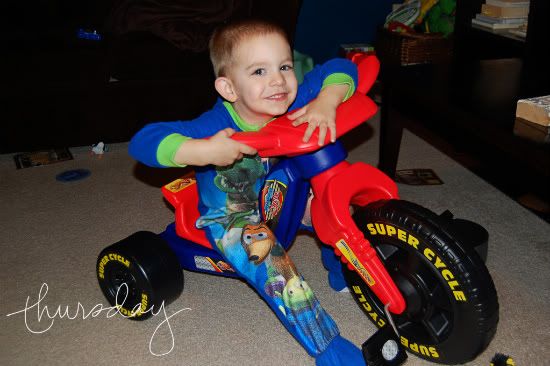 Friday, March 18th - What is it that's so cool about tying on the dish towel and playing "Superman?" My boys just love it.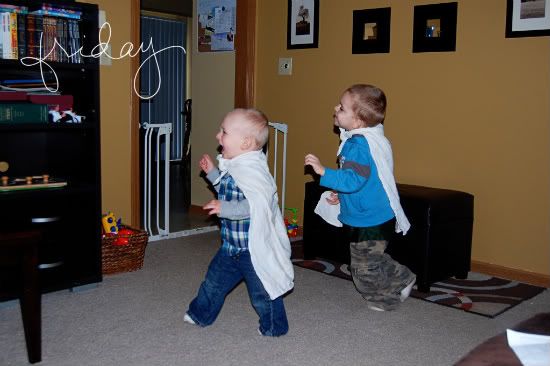 Saturday, March 19th - The first flower of the spring just popped up in my flower bed (a crocus, I think?). Isaiah and Micah were just enthralled with that single bloom and were fascinated by the tulip plants that are starting to shoot up.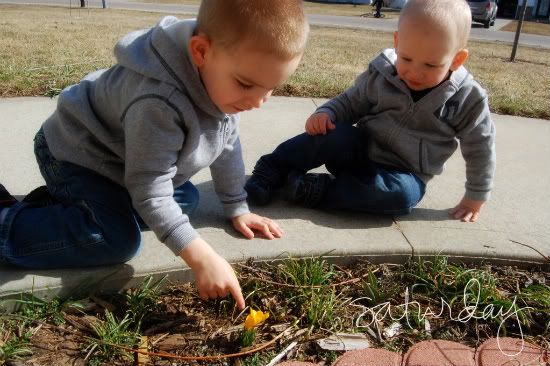 Thank you for stopping by and I hope you're enjoying Project Life!