Hello and welcome to Project Life Tuesday! I am taking a photo every day in 2011 and putting them together in an album to create a unique keepsake of this year for our family. Be sure to check in on what others are doing with their projects over at
The Mom Creative
!
Sunday, March 6th - Evan and I got to go out on a long awaited date night tonight and I completely forgot to take a photo during dinner, so I had to settle for this awful, dark shot of the movie theater where we saw "The King's Speech." Excellent movie!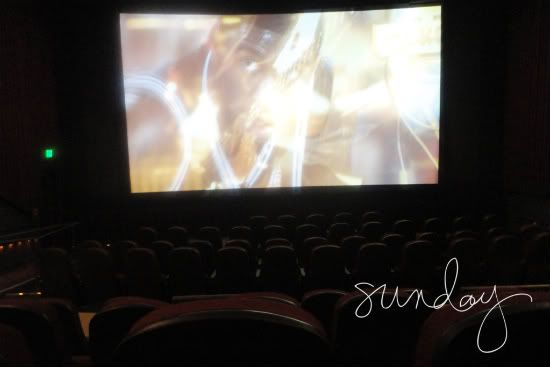 Monday, March 7th - Isaiah came home with a balloon from daycare today so I had to dig another one out of my birthday party stash to even the score for Micah. After watching me blow it up, he kept trying to copy me. His little puffed up cheeks in this photo just kill me!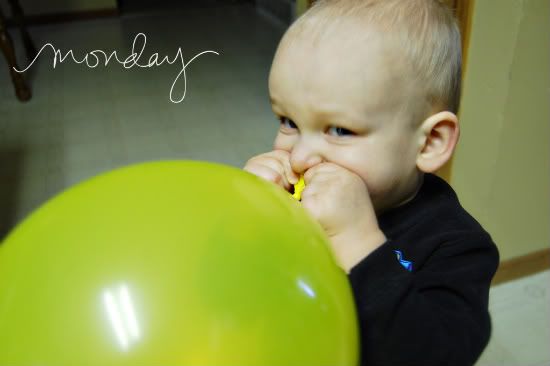 Tuesday, March 8th - Once in a while, Evan will have to bring some work home with him and since I realized I hadn't taken a photo yet.....here we go. :)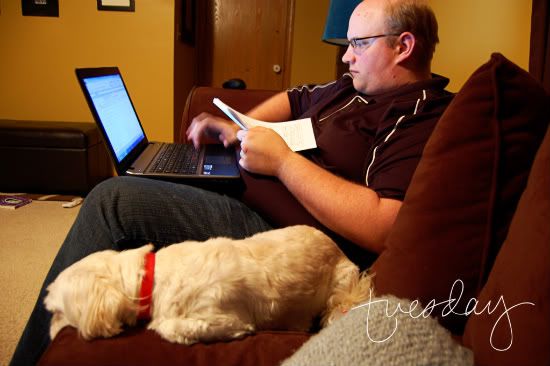 Wednesday, March 9th - Micah abandoned the spoon for a much more direct method of eating his yogurt at lunch today.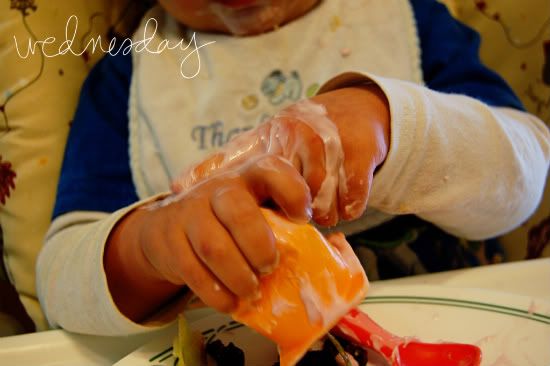 Thursday, March 10th - The boys just love to "play Toy Story!" Isaiah does a great job reinacting scenes from the movie with his toys. It's amazing how many of the lines he remembers!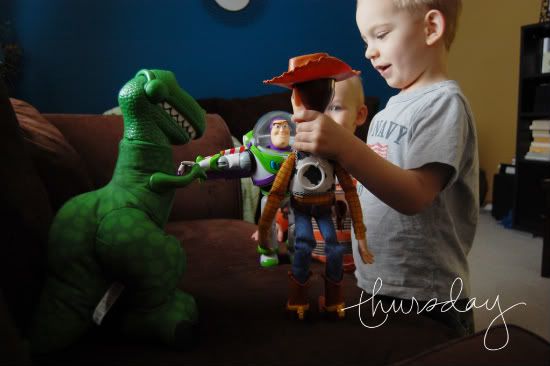 Friday, March 11th - It was wonderful. The kiddos colored together at the counter for a solid 10 minutes before Micah started throwing them all over the floor. They had fun though!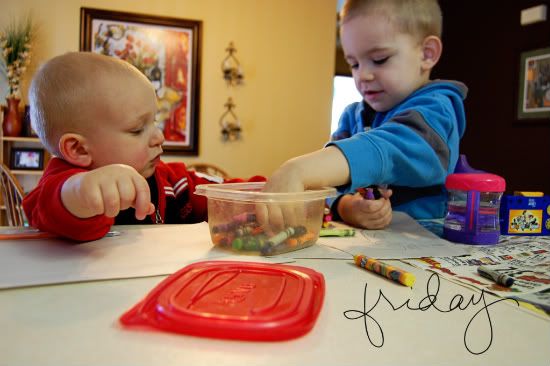 On a side note, I don't have a photo of the quake/tsunami in Japan for my Project Life book, but I did print out a news story from Yahoo to include in a 8.5x11 page protector in this week. I also slipped in a print out of my
recent blog post
about Micah's struggles to sleep lately.
Saturday, March 12th - When I put on my favorite T-shirt and the one pair of maternity jeans that actually fits (too bad they have HUGE holes in them) it was crazy how all of a sudden I saw Baby Bump! Evan took our first belly photo of the pregnancy - 14 weeks!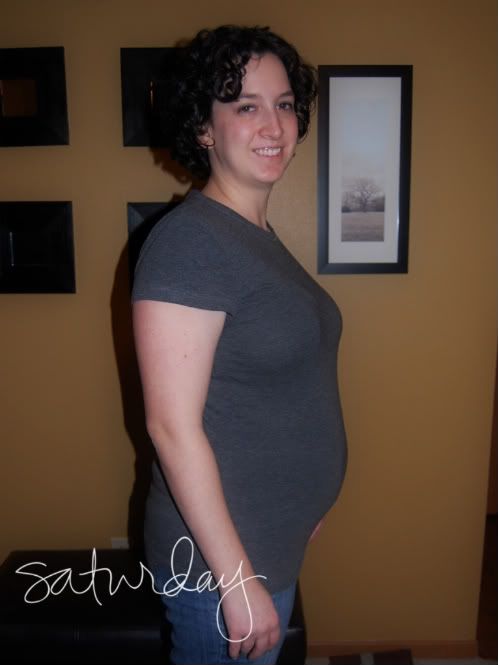 Have a wonderful week!